By State Representative Marcia Hahn
138th Legislative District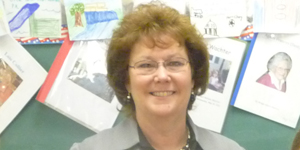 Sept. 19, 2012 – The House Judiciary Committee recently held a hearing to examine two pieces of legislation I am hopeful we will have the opportunity to vote this fall. They both deal with underage drinking and public drunkenness on college and university campuses, two problems we need to confront more seriously.
Senate Bill 941 would increase the possible fine for public drunkenness from a maximum of $300 to a maximum of $1,000. It would also raise the fine for second and subsequent violations of purchasing, consuming, possessing or transporting liquor or malt or brewed beverages by someone under the age of 21 from up to $500 to up to $1,000.
Senate Bill 943 would establish an alcohol offense prevention fee which would be allocated to eligible municipalities for operation of an alcohol offense prevention unit by law enforcement officers. In other words, if alcohol-related offenses such as underage drinking, public drunkenness or furnishing alcohol to minors are committed in a municipality in which a college or university is also located, those individuals who are convicted of such offenses would be assessed an extra $100 fee per offense for payment to the municipality for its local law enforcement officers to operate an alcohol offense prevention unit.
The negative impacts of these violations are growing and affecting communities, schools and students alike. Passage of these bills would hopefully provide more of a deterrent as well as more money to municipal police forces to prevent this type of activity.