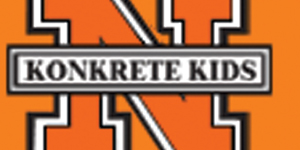 By BILL HALBFOERSTER
Because Borough Manager Gene Zarayko was hospitalized on Thursday, Council did not discuss or take any action on a proposed budget for 2013. That will take place at the next meeting on December 6, according to Assistant Borough Manager LeRoy Brobst.
However, Zarayko had indicated on the night's agenda that there will be a one-mill tax increase in the coming year. The total estimated expenditures would be $5,758,666, and the projected revenue with the tax increase would be $5,722,239. Zarayko's report indicated that with the opening balance, and the new increase, there would be a closing balance of $207,762.
Brobst attributed the need for an increase to higher medical benefits. In the past three years, there has only been a half-mill increase in taxes.
Other Matters
Council approved two ordinances. One codifies all the borough's ordinances into a new code and they will be part of the borough's web site. The second ordinance opens and ordains Washington Ave. from 10th St. to Lerchenmiller Dr. so that it will qualify that street for state liquid fuels revenue.
The public works committee has come to an agreement with the Public Works Department for a new three-year contract, giving the non-uniformed employees a 60-cent an hour pay raise for each of the three years. Effective Jan. 1, 2013, they will be required to pay 5% of the cost of health care coverage, with a cap of $1,500. New employees will be required to contribute a minimum of 3%, with a maximum of 17-1/2% and the borough will match 3%. Also in the new agreement is an opportunity for any full-time employee to opt out of medical coverage and receive a $2,000 incentive. Council on Thursday ratified that agreement.
One other action taken was to change the term of office for Planning Commission members so that they expire on Dec. 31 instead of the present Oct. 23 to conform to the state planning code.
Committee Reports
• Councilman Robert Coleman reported that the recent Delaware & Lehigh National Heritage Trail marathon was a success. It included 800 runners, among them 200 from the New York City marathon that was called off because of Hurricane Sandy. The organizers were happy with the cooperation of everyone, and Council was pleased that the marathon route was kept clean by a large number of volunteers.
Also reported as successful was the borough's auction, in which municipal equipment was sold. Mayor Thomas Reenock was displeased only with how it was handled. Local firemen manned a concession stand at the auction that went very well.
• Councilman Ed Pany reported that the annual cheerleading competition was successful, raising almost $7,000 for the recreation center. . . . Also noted was that with the casino-funded grant, the community center will have a generator that they are paying for. . . .This past Friday, a tree that was donated was erected at Main St. & Laubach Ave. Lights will be put on it by the public works crew and the annual Christmas tree lighting ceremony will be on Sunday, Nov. 25 at 5:30 p.m. Santa Claus is expected to arrive at 6 p.m. If it rains, the event will take place on Monday, Nov. 26 at 7 p.m.
• Councilman Robert McHale reported that newly hired police officer Michael Buchanan started work on Nov. 9. . . .The K-9 police car that was hit by a deer has been repaired and is back in service. . . .Civil Service will meet Nov. 23 to update their police eligibility list. . .During October, the police issued 17 traffic citations, 3 non-traffic citations, 18 parking tickets, and made 3 arrests.
• Councilman Anthony Lopsonzski, Sr. noted that the fire department will sponsor a Santa run for gifts, delivering them on Saturday, Dec. 15 from noon to 4 p.m. to children whose parents dropped them off at the fire station.
• Councilman Keith Piecienski reported that the band shell was heavily damaged in the recent storm. It will be repaired. Council president John Yurish said the false front acted like a sail. McHale said the band shell gets little use and didn't want to spend an awful lot of money repairing it. Pany said it should be preserved. While it was noted that it might qualify for FEMA funds, Yurish said the federal agency hasn't paid the $21,000 promised after Hurricane Irene.
Piecienski also reported three items that were stolen after the storm: a piece of grating over a storm drain on Horwith Lane; a manhole cover, and a portable stop sign.
He did say that people were happy with PPL for restoring electricity after the storm.
In Councilmen comments: Pany complimented a number of people who forced open a door to a neighbor who had collapsed and was laying on the floor, He has been hospitalized and is doing well. . . .Lopsonzski encouraged local organizations to replace trees in the parks that were lost in the storm. . . .And everyone wished a "Happy Thanksgiving" to all.