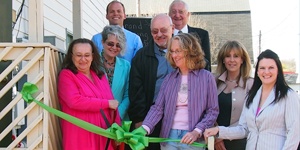 By: Alice Wanamaker
Open for just over two months, The Friendship Tree Thrift store in Bath celebrated their official grand opening and ribbon cutting ceremony last Thursday.  The event, hosted by the Bath Business & Community Partnership kicked off the final Thursday event throughout the borough.  The Friendship Tree Thrift & Consignment store is located in the historic Edgar A. Graver building at 107 North Chestnut Street, built in 1905.
The Friendship Tree is a thrift and consignement boutique offering high quality, previsouly loved goods including housewares, clothing for the entire family, acceessories, books, jewelry, antiques and unique handmade items and much more. A portion of the proceeds from all sales are donated to Christ Church of Bath, including sales from consignement items. "We want to help the community by providing quality items at low cost," said Jocelyn Wedge owner, "And giving back is also part of our core values, this is just one way we can help."
The thrift store is open Monday, Thursday Friday from 11 a.m. to 6 p.m., Saturday from 10 a.m. to 6 p.m. and Sunday 11 a.m. to 5 p.m. Donations can be dropped off at any time and appointments are necessary for consignment items.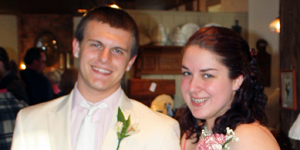 Final Thursday
Following the ribbon cutting, seven businesses, including The Friendship Tree were open late offering specials, free refreshments and live music.  The S. Seem Antiques & Artisans shop, where final thursday began back in August, hosted live music. They also offered 10% off to anyone wearing pink to celebrate the "Pink Full Moon" according to the farmer's almanac.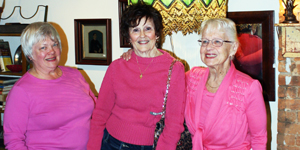 The Friendship Tree offered 50% off and brought back history with promenading models who walked from shop to shop displaying clothing and accessories for sale at the thrift store.  The models also sported floral donated by Hayes Flowers who was open late and offering Thursday specials. Also open late were 5Points Barbara Shop, Bath Nails, Daily Grind, Hayes Flowers, Steckel House Antiques, and MyFitnessCourt who celebrated their grand opening last month. Visitors who stopped by got a sneak peak at the Red Wolf Bar & Grille located at the Historic Bath Hotel. The management at Red Wolf hopes to open the doors for business this Friday.
Businesses are encouraged to particpate in Final Thursday next month, Thrusday May 30th.   Final Thursday was started to encourage commerce in the borough, which typically ends at 5 or 6 p.m. For more information, contact Sharon Davis 610-973-4404.