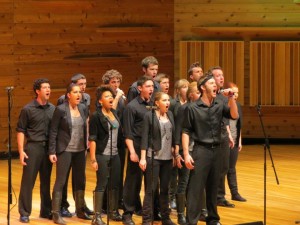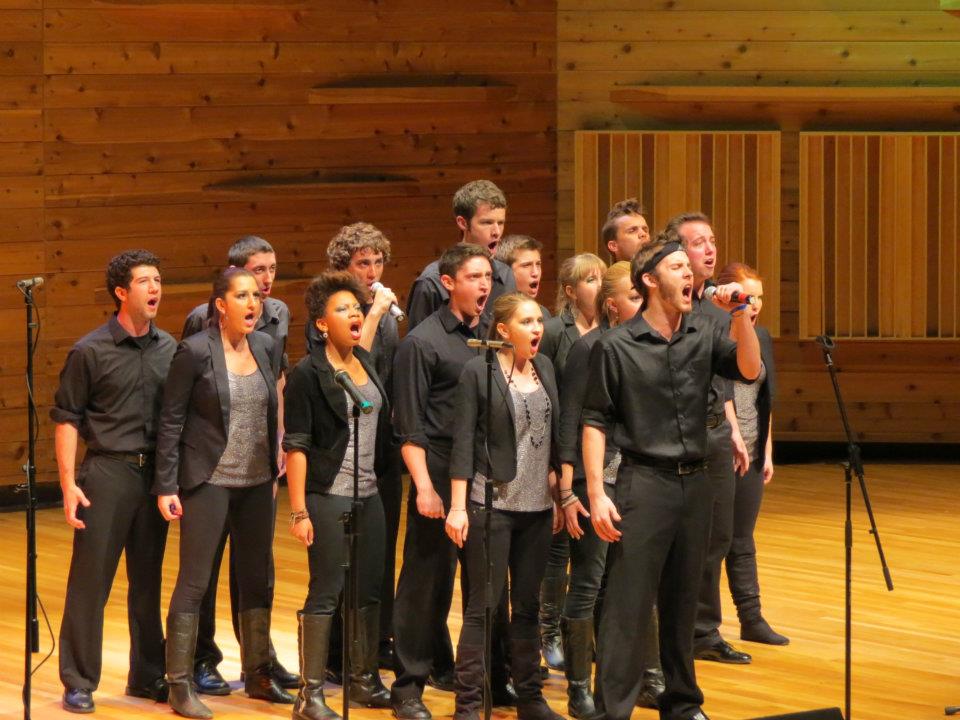 Nazareth,PA: On Tuesday evening, May 7,The Pennharmonics, a16-voice a cappella group from Penn State University, will present a concert at St. John's Lutheran Church, 200 S. Broad Street, Nazareth, at 7:30 p.m.
Founded in 1993, The Pennharmonics are among the finest examples of contemporary collegiate a cappella singing. The ensemble began as a pick-up group for those staying in State College over the summer and then remained together during the academicyear. Originallya"fun"group on campus for friendship, fellowship and music making, the ensemble has evolved into one of the premier groups in the Penn State a cappella scene. Often creating their own arrangements or writing original compositions, the group experiments in vocal percussion, complex textures and driving rhythms, and also incorporates movement and choreography in their performance. They have numerous times competed in the International Championship of Collegiate A Cappella, and have twice taken first place in quarter-final and semi-final competitions. Additionally,members of the Pennharmonics have garnered 14 awards, including Best Soloist, Best Choreography, Best Vocal Percussion, and Best Arrangement. To their credit, The Pennharmonics have released eight albums.
Former members of the Pennharmonics have succeeded in their various walks of life. Members pursuing musical careers have become Broadway stars, performed in internationally-renowned opera and music festivals, have become YouTube sensations, and havestartedbothprofessionalandcommunityacappellagroups. CurrentlytwoNazareth Area High School alums, Kerry Brunner and Jilian Keller, are members of the Pennharmonics.
The concert is open to the public and a freewill offering will be received. For more information, call (610) 759-3090 or visit www.stjohnsnaz.org.