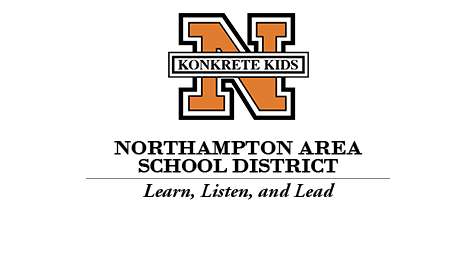 By BILL HALBFOERSTER
The Home News
Northampton Area Schools Superintendent Joseph Kovalchik and business manager Terry Leh spent more than an hour on Monday night briefing the School Board on the preliminary 2014-15 budget. Numbers will change, and this is largely dependent on what Governor Tom Corbett's budget is on Feb. 4, Kovalchik said.
There will be an increase in taxes, and increased costs for teachers and health care are mostly responsible. Total salaries are figured at $59,394,063. Already there is a $5 million deficit, and 4.78 mills in taxes are needed for the projected $2.5 million increase in the budget. The district has borrowed $29,720,000. Charter/cyber schools for 181 students costs $2 million.
Kovalchik said his father once told him, "Don't spend unless you have it." Efforts are being made to save wherever they can, and new teachers may not be hired when there are retirements. He said 7% less was budgeted because the administration won't know until Feb. 4 how the Governor's budget will affect the district. In year five of the debt, the district expects to decrease the millage increase. Act 1 exceptions that are applied for from the Pa. Dept. of Education can be used as a safety net.
The state has leveled off funds for special education, but costs have gone up. Each student costs several hundred thousand dollars a year. Local taxpayers are responsible for about 70% of the budget. Kovalchik said there are a "ton of unknowns" and they will do as much as they can to keep within means until the budget is finally approved in June.
As part of the presentation, slides wee shown noting the goals. The first set included: Opportunity to succeed in all areas; More options in academic choices; Develop a transition plan for past secondary activities for students with disabilities; Technology solutions; Monitor district expenditures; Construction of the new middle school; School-wide positive behavioral support; Evaluate and update security systems; Develop plans to involve parents in the child's activities.
Curriculum Goals include: Positive behavioral support; Implement cyber education program; Implement NASD literacy program of reading, writing, transition and special education; New graduation requirements; District plan to analyze student data; New K-2 reading program to improve literacy.
There are also special education goals and technology goals, the latter which includes: Refresh computer labs; Expand wireless coverage; Multi media systems; Expand support for cyber education; Work with state and federal mandates which have consumed personnel resources.
Other Matters
• Kovalchik announced that snow day make-ups will be April 17, and June 3, 4 and 5.
• This year's graduation will be on Saturday, June 7 at 4 p.m.
• This Friday, Jan. 17 there will be an Athletic Hall of Fame dinner with five inductees from the Wonder Team.
• Officer John Rehrig was introduced as a new NASD police officer.
• The engineer for the middle school project said the work had been moving at a snail's pace due to freezing weather, but picked up on Monday. The workers were complimented for doing work in extremely cold weather.
• Jennifer Fulfaro's unpaid childbearing leave was extended through March 31.
• The resignation of Jeffrey Brosky as head football coach was approved.
• Laura Meyers received an extension of her long-term substitute assignment to grade 3 at Lehigh Elementary.
• Denise Cole will be cafeteria monitor at the middle school, effective Jan. 14.
• Approval was given for 12 teachers to attend the Pa. DECA State Conference in Hershey on Feb. 26-28 with 175 DECA students. Kovalchik said his son and other DECA students spent long hours on Friday and Saturday with their projects.
• Megan Strohl was hired as custodian at Lehigh Elementary, effective Jan. 27.
The school board has three new members – Chuck Frantz of Northampton, Chuck Longacre of Danielsville, and Ray Maranki of Northampton. The other members are David Gogel of Bath, Jennifer Miller of Cherryville, Dawn Arthofer of Walnutport, Dr. Michael Baird of East Allen Township, Jean Rundle of Bath, and Judy Odenwelder of Allen Township.