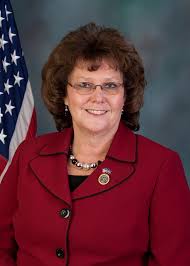 I would like to invite residents of the 138th Legislative District to my annual Senior Expo, which will be held Friday, Oct. 3 from 10 a.m.to 1 p.m., at the Bushkill Township Volunteer Fire Company, 155 Firehouse Lane, Bushkill Township. The 138th District consists of the townships of Bethlehem (Wards 1 and 4), Bushkill, East Allen, Hanover, Lower Nazareth, Moore and Plainfield; and the boroughs of Bath, Chapman, Pen Argyl and Wind Gap.
This is a great opportunity for senior citizens, their families and caregivers to check out federal and state services available to them, as well as local services from around Northampton County. My staff and I are looking forward to spending the day with visitors from the Lehigh Valley.
St. Luke's University Health Network will be providing free flu shots. Anyone in attendance who is on Medicare and wishes to be vaccinated should be prepared to show his or her Medicare card.
For more information on this event or any legislative issue, please call my district office at 610-746-2100. You may also stop by my district office, which has moved to 196 West Moorestown Road, Wind Gap (still in Bushkill Township, not far from the former location).