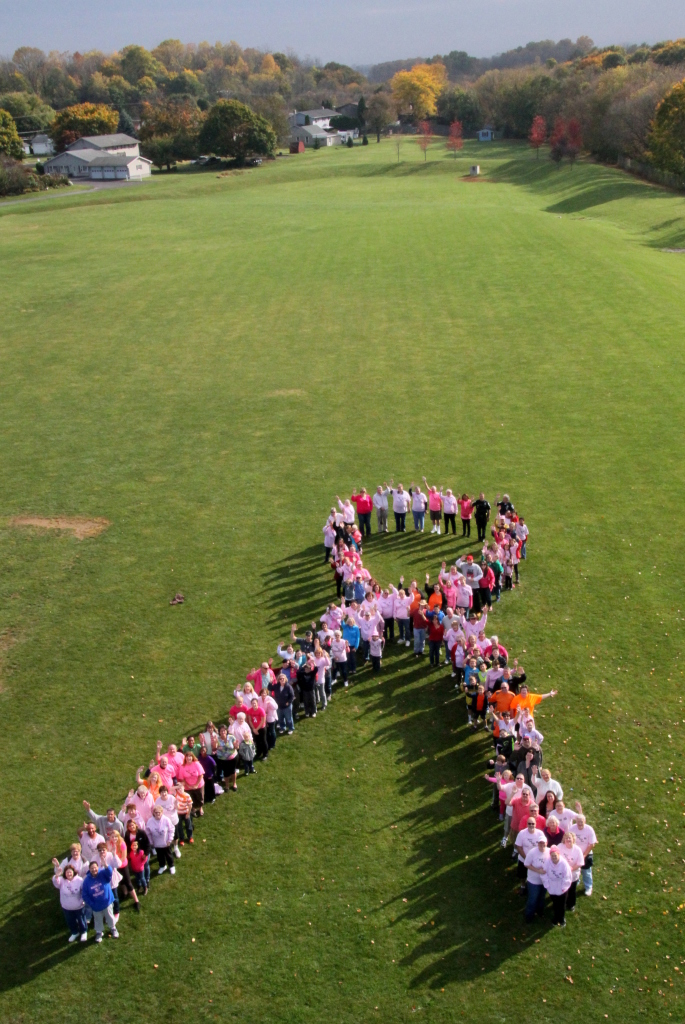 By ALICE WANAMAKER | Photo by LORI STACK
This past Saturday, the Turn Bath Pink Committee along with 130 participants made history by creating a human ribbon to raise awareness for the many different types of cancer. The ribbon, an international sign of awareness, was made up of cancer survivors, those who have lost loved ones to cancer, those who continue to fight every day, and their family and friends who support them.
The aerial photo was shot by photographer Lori Stack and is now available for purchase with $5 from each photo being donated to Turn Bath Pink and research for a cure. Order forms are available at the Bath borough office weekdays from 9 a.m. until 4 p.m. 8×10 photos are $10 each and all orders are due by Nov. 1.
Turn Bath Pink is an initiative of Bath Mayor Fiorella Reginelli-Mirabito. The month-long celebration of life and hope will wrap up this weekend with an auction at the Bath Fire Co. Social Hall this coming Saturday and Sunday. For more information, find them on Facebook or visit www.turnbathpink.com.