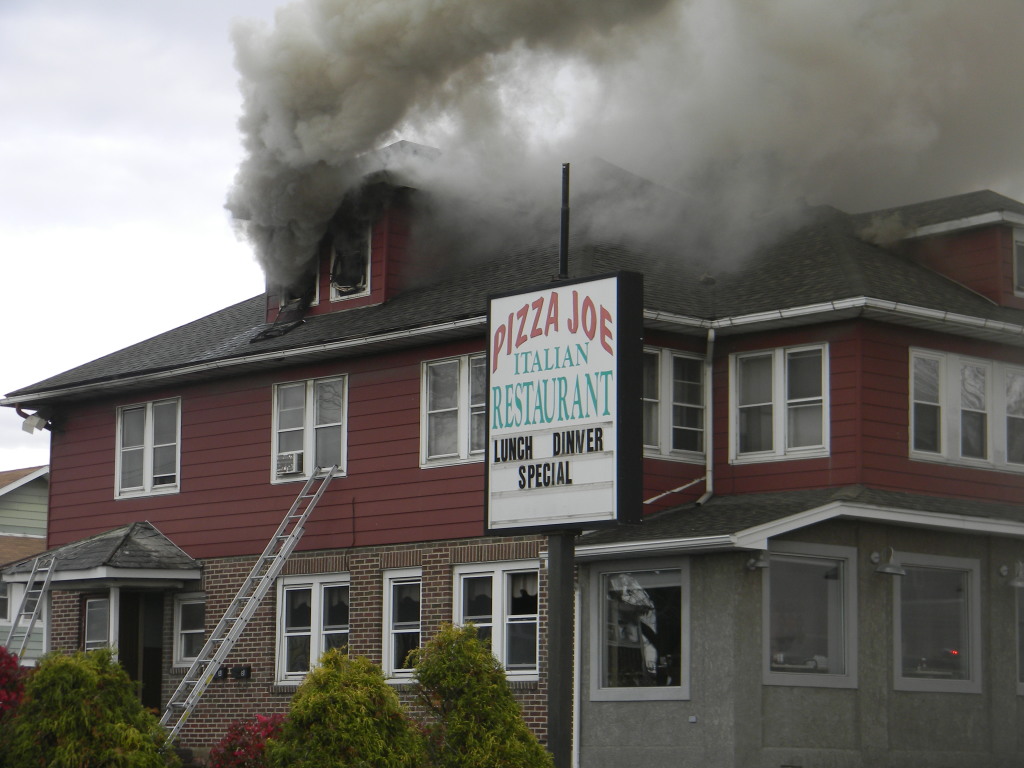 Photos by Joe Korba
A fire that was reported around 10:30 a.m. Wednesday destroyed a well-known Nazareth pizza restaurant and reportedly injured two firefighters when it flashed over.
The fire spread quickly after it started in an exhaust fan in Pizza Joe Italian Restaurant at 550 S. Main Street. As of 12:15 p.m., the fire appeared to be under control, but firefighters were still applying water to hot spots on the roof and upper floors.
The condition of the injured firefighters is unknown at this time. Vigilance Hose Co. No. 1 from Nazareth was on scene along with multiple companies from neighboring communities.
Pizza Joe's Fire 10/29/14 by Slidely Slideshow