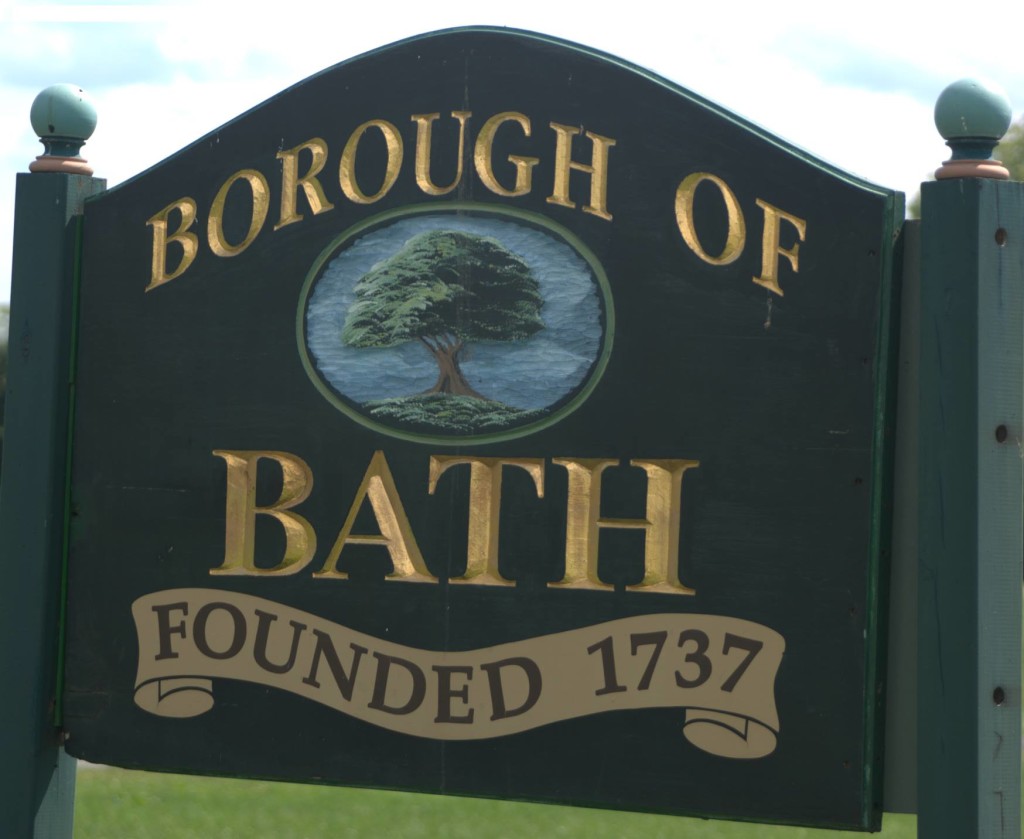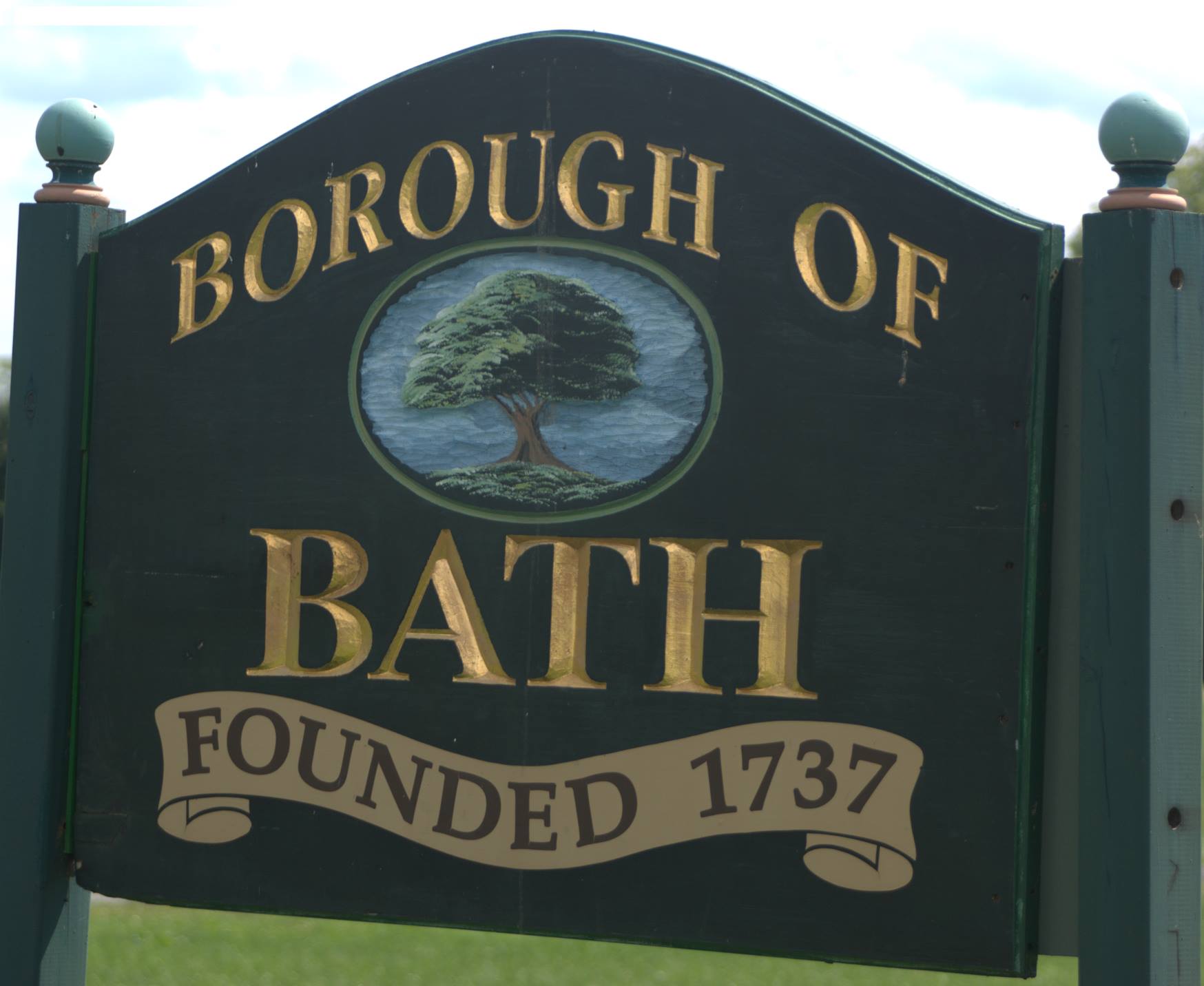 A bombshell hit at Bath Borough Council meeting on Monday night. After opening the meeting, President Robert R. Fields made this statement:
"Being born and raised in Bath and living here all my life, I never thought of living anywhere else. I served Bath as a volunteer firefighters and fire chief, assistant police chief for the former Borough of Bath Police Department. I served on the Borough Council for 15 years, the last 5-1/2 years as president. I enjoyed every minute of it until the last 1-1/2 years when too many things went on behind my back. I think it is time for me to leave. This letter is my resignation from the Borough of Bath Council, effective immediately."
With that said, Fields left the meeting room. The gavel was turned over to Vice President Mark Saginario, who said he was surprised and shocked at the resignation. "I wasn't expecting that," he said. Council then accepted the resignation with regret.
At the end of the meeting, Council voted to elevate Saginario to president; Carol Bear-Heckman as vice president, and Michael Reph as president pro-tem.
They voted to advertise for interview of candidates to fill the Council seat, and have up to 30 days to do just that.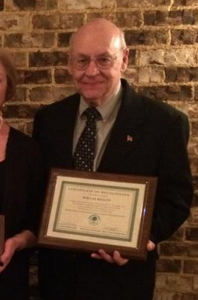 Other Matters
Shirley Arnold reported a dumping incident within a short distance from the high quality Monocacy Creek. Engine fluids were dumped by an individual. Fire Chief Ed Demchak said he had no information on the incident, but it was reported to Colonial Regional Police.
Ms. Arnold also was concerned about the state of playground equipment in local parks. Councilwoman Jennifer George said applications were made for a matching grant to put in new equipment, but further efforts to gain grant money were put on hold until a new borough manager is named. It was reported shortly afterward that Bradford Flynn has been hired and will begin his duties at the May 13 special meeting. Mrs. George said Council has had to prioritize where they are spending money and much of it had to go into road repairs. That's where the half mill tax increase went.
Catherine Zakos expressed her concern with the crossing at W. Main & Race Sts. To install a traffic light, it was estimated to cost $90,000.
Councilwoman Heckman reported that the Bath Farmers' Market will open Friday, May 15 at Keystone Park. There was a discussion between farmer's market manager Allison Czapp and Council on funding and access to checks, and the possibility of food stamps under the U.S. Dept. of Agriculture, with reimbursements by the USDA. The market and its many vendors are under the Borough of Bath jurisdiction, and Ms. Czapp said there are no private farmers' markets in the Lehigh Valley. At the May 13 meeting, the auditor will be brought into a discussion on a checking account. Ms. Czapp is working with a local bank employee, Mary Kositz.
Saginario reported on an e-mail request by a resident for a 3-way stop sign at Easter Terrace & Mayfair St., along with speed bumps to slow motorists. Engineer Ryan Christman will check on costs and he and Flynn will confer on other locations in the borough.
Councilman Mike Reph had two bids that were accepted for work on the municipal building –– roofing work by JCK Roofing of Wind Gap for $8,785, and masonry work by Jeffrey Bredbenner of Danielsville for $7,200.
It was proposed by Solicitor Blake Marles that a public hearing be held on vacating Bank Street, but under the development plan it must be one way. Marles said if they don't vacate the street, Dunkin' Donuts could be closed down because of unpaid invoices for engineering and legal services totaling $6,849 and a developer escrow account available amount of only $1,063.87. Campbell Real Estate Holdings LLC never responded to former Boro Manager Tom Petrucci's correspondence on Feb. 19 requesting escrow replenishment funds in order to remit payment of the two engineering invoices. The borough manager was not requesting the minimum $3,000 escrow balance as required by the Subdivision & Land Development Ordinance be met in addition to the amount that was due for payment.
Campbell on Monday was given 90 days to resolve the problem.
Council okayed two resolutions, adopting certificates of appropriateness for 107 and 126 S. Chestnut St. under H.A.R.B.
Mayor Fiorella Mirabito was suggested as a delegate to the CRPD commission since borough mayors have police jurisdiction. But it will be decided at a special meeting, since she was not present at Monday's Council meeting.
Councilwoman Heckman reported a large pothole in an alley between Chestnut and Walnut Sts.; also reported complaints about being ticketed when cars were parked more than a 2-hour limit at the municipal parking lot on W. Northampton Street. Councilwoman Catherine Roberts also cited a large dipping fissure on the W. Main St. hill that could lead to a tragedy. PennDOT is expected to repair that soon.
Fire Chief Demchak had this Bath Vol. Firefighters and Ambulance Corps report for April: 11 fire calls, needing 50 man-hours (9 calls in Bath and 2 in Carbon County for a forest fire); and these other man-hours – EMS, 20; drills, 160; school, 144; administration, 240; equipment repairs, 25; meetings, 33; work detail, 36, for a total of 708.
The Mayor's report showed she attended three special Council meetings, attended special events in the borough, such as a Boy Scout dinner honoring Carol Ritter, a ribbon cutting for a local business, a reception for Rep. Marcia Hahn, "Painting in the Park" last Saturday and making an award at a car show on Sunday. She has many scheduled events in the months ahead for Turn Bath Pink.