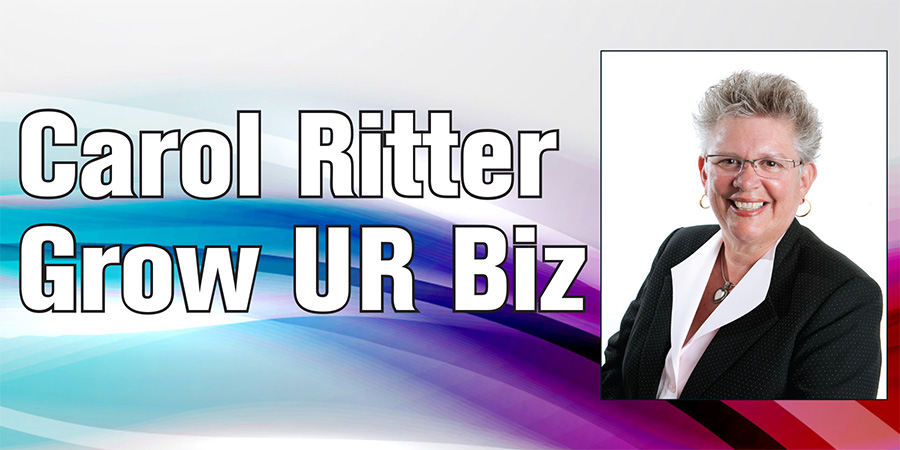 by Carol Ritter
I went out for breakfast this week and had a woman named Molly as our server. She took our order and then disappeared. After waiting for what seemed like forever, we saw another table being served. The customers had come in after us.
Finally our food came, served by another employee, and the English muffins were missing. The server never made eye contact with us while delivering the food to our table. "We didn't get the English muffins," I said. He mumbled a reply about toast – clearly a bad listener. He was then gone, back to the kitchen, never to be seen again.
I was still waiting for Molly when I eventually spotted the manager dashing by and took to a foot pursuit. "Excuse me! We never got the English muffins we ordered," I said. After an apology, she confirmed that she would be right out with our muffins.
Suddenly Molly reappeared, asking if everything was okay. After telling her our harrowing baked-goods tale, she rushed back to the kitchen to run interference on our muffins. She eventually came back with our tardy food and a pair of tongs (why tongs?) and tells us how hot the fresh muffins are.
"Would you like more iced tea?" Molly then asked. After we confirmed that we would, in fact, like more tea, she was gone – never to return. I recommend that you never sit in Molly's section. Especially after we noticed the check was on the table before our English muffins were.
You can't get the food you ordered, but get the check. What would you do?
Would you:
Pay the check and leave a generous tip?
Complain to management? 
Pay the check, but leave no tip?
Pay the check and leave a minimum tip?
Refuse to pay, period?
Apparently this restaurant also had a new computer system to help with seating. When I asked the hostess for two seats, another disgruntled employee said sarcastically, "Oh, this system is great, when it works." Which is apparently not very often.
By the time we got muffins we were done eating and my friend and I gave up: no muffins, no customer service, no friendliness, no offer of restitution.
I guess that's what I get for expecting exceptional customer service.
Carol S. Ritter, past President of the National Speakers Association in Philadelphia, is an accomplished professional speaker, coach and educational consultant specializing in innovative leadership, outrageous fundraising, million-dollar marketing and building organizational alliances throughout the country. FMI on Carol's creative leadership with bulletproof ideas for recruiting more members, more money and better leaders: www.caroltalks.com, 610-442-4545, tellkids@aol.com, "Like" Carol on Facebook at Caroltalks and CarolCoaches.