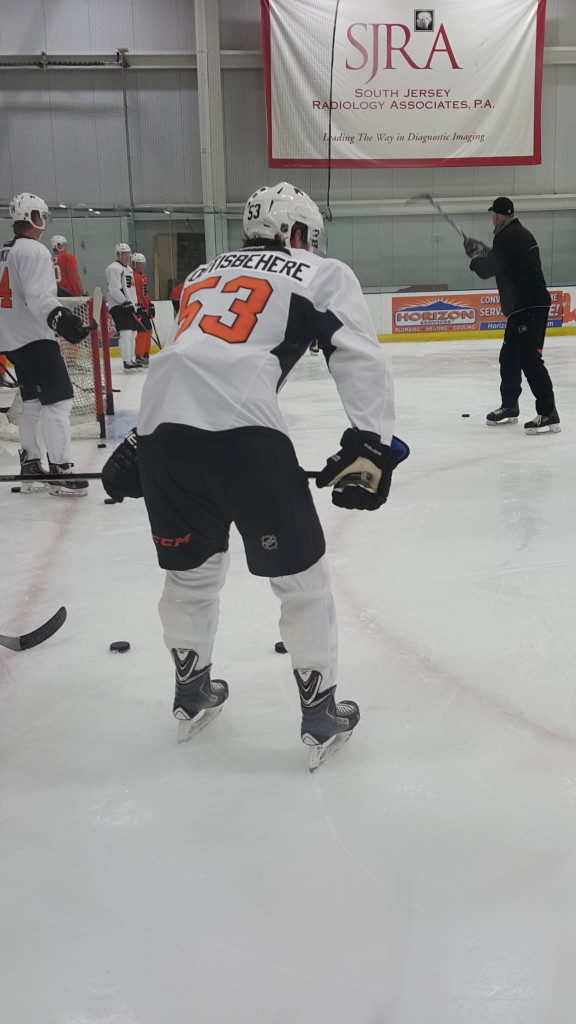 Shayne Gostisbehere is itching to get back to playing hockey again.
It was a rookie season to forget for former Union College defenseman Shayne Gostisbehere in 2014-15.
Following a two-game NHL stint with the Philadelphia Flyers in October – his first NHL action – Gostisbehere tore his ACL upon his return to the American Hockey League with the Lehigh Valley Phantoms in November. The injury that caused him to miss the entire season and limited him to a total of just seven pro games last season.
The ACL injury that required surgery also forced Gostisbehere into a rigorous and tedious rehabilitation – one that took the better part of a year to fully complete.
"It was a lot of repetition," Gostisbehere said of his off-ice rehab. "It's the same thing every day almost. You just have to focus on the positives. If you have a good day, take that nicely because some days aren't the best. You have to keep pushing on."
While Gostisbhere began skating on his own towards the tail end of last season, it wasn't until after the Phantoms' season had ended that he was cleared for contact and 100% ready to get back into the swing of things.
"We have a lot of new faces around here," Gostisbehere said at development camp in July. "It's good to get back on the ice with them and bond off the ice as well."
His full participation at this summer's Flyers development camp was just the first step towards getting back on the ice for a game.
"I'm just chomping at the bit here a little bit," Gostisbehere said. "It's definitely exciting to get back out there," he added, noting he hasn't played in a game in over nine months.
Now feeling 100% healthy, the next step for Gostisbehere is to compete against his teammates in the organization at training camp in September.
"I'm just excited to drop the puck and get it going," Gostisbehere reiterated. "I think I'll be a little timid at first, but once I get out there it will just be in the past."