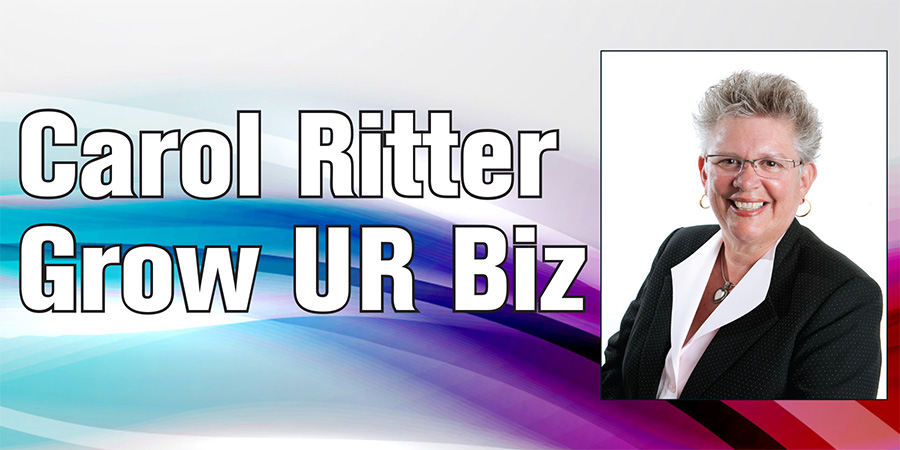 by Carol Ritter
So, it's just another "ho – hum" day at the office. Maybe you are sitting around hoping to sell something, hoping a customer comes in or calls – just hoping to make ends meet. You might be facing a problem common to many business owners: the fear of jumping off the metaphoric cliff, fear of taking that big risk.
If you truly want "cash to be king" it is time to try something new. The old mantra, "if you keep doing the same thing, you are going to keep getting the same results" is very true in the business world.
Well, maybe today is the day to take the leap. Here are my five explosive ideas to triple your revenue:
Change your mind today – only continue to do the things that work.
Build a word-of-mouth epidemic around your business – listen to customers   first, then talk about your success.
Use seeding – teach folks about you and your business. Seeding is a gentle conversation, basically invite people to "hang out" and discuss your business.
Practice the power of yes – be ready to say "yes" before uttering that awful, easy "no."
Outsmart your competition – Check out your competition and just like the show Survivor, outwit, outlast and outplay them.
I remember a colleague telling me once that her retail business was ho-hum and she was having trouble making her payroll. I suggested the above tips and her response was, "At the end of the day I don't want to see people. I'm sick of them by then. I don't want to teach people who I am or what I do. I just want to go home." Well, cash isn't currently king for her, as she is out of business.
Carol S. Ritter, past President of the National Speakers Association in Philadelphia, is an accomplished professional speaker, coach and educational consultant specializing in innovative leadership, outrageous fundraising, million-dollar marketing and building organizational alliances throughout the country. FMI on Carol's creative leadership with bulletproof ideas for recruiting more members, more money and better leaders: www.caroltalks.com, 610-442-4545, tellkids@aol.com, "Like" Carol on facebook at Caroltalks and CarolCoaches.