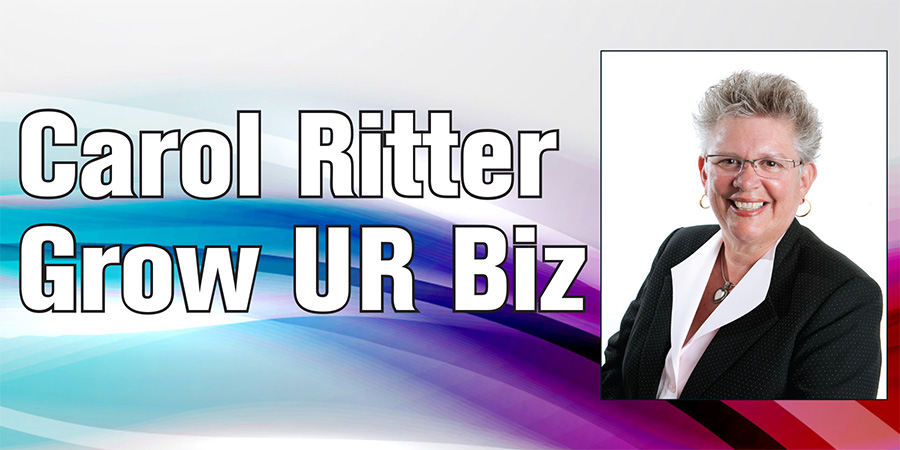 by Carol Ritter
"Ellen" – one word. A simple, clear brand and I'll bet most of you know exactly the person I am talking about. She's a funny, dancing fool and a host of a 13-year-old variety show. Most of her fans know she has had a long-time, prank-centric relationship with NBC News anchor Matt Lauer, that culminated with Lauer filling her car with ping pong balls. A truce was agreed upon on Ellen's television show's 13th anniversary.
Matt seriously interviewed Ellen on the Today Show and asked her how long she planned on continuing her program. "As long as it is fun," she replied. When asked her favorite part of creating the show? "My role is to keep it fresh. To try new things. And to make sure 2016 is better than 2015."
What about your business? Are you following Ellen's advice?
-Keep it fresh.
-Keep it exciting.
-Try new things.
-Make sure each year is better than the last.
-Keep it fun.
-Even if you're tired, still love it.
The best way to describe being in business today and looking to see growth is that you will get tired. It is exhausting. You cannot do it without sacrifice, courage, risk and good people.
So, the next time you feel like dancing, think of Ellen. Dance into work, face your challenges with courage and try to have some fun. I think I hear some music playing…
Carol S. Ritter, past President of the National Speakers Association in Philadelphia, is an accomplished professional speaker, coach and educational consultant specializing in innovative leadership, outrageous fundraising, million-dollar marketing and building organizational alliances throughout the country. FMI on Carol's creative leadership with bulletproof ideas for recruiting more members, more money and better leaders: www.caroltalks.com, 610-442-4545, tellkids@aol.com, "Like" Carol on facebook at Caroltalks and CarolCoaches.