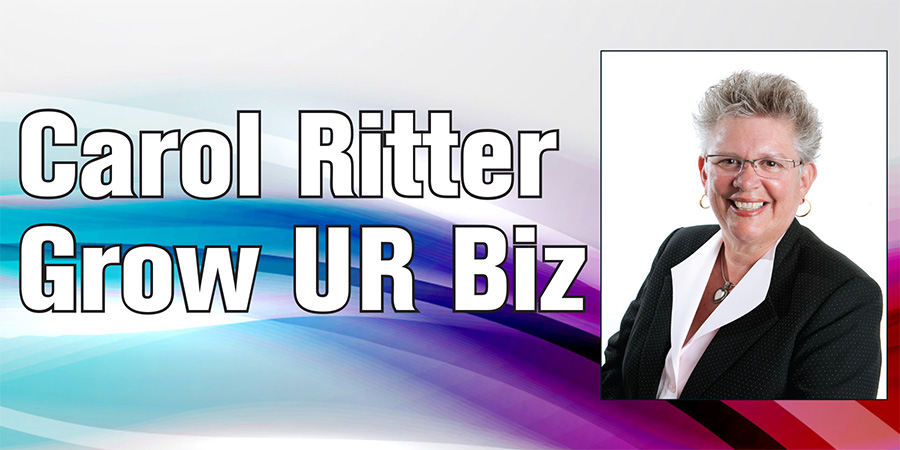 by Carol Ritter
According to Entrepreneur Magazine, many people look up to famous and iconic entrepreneurs. We all know their names: Steve Jobs, Bill Gates, Mark Zuckerberg, Mark Cuban and on and on. The one thing they all have in common is that they don't worry about things they can't control. They pretty much ignore variables outside of their power. Here are eight examples of the way many successful entrepreneurs think:
Money – chasing the buck, rather than their goals doesn't occur to them.
Failure – they know it is part of the entrepreneurial world, and it's viewed as an experience.
Limits – or no limits, they don't limit themselves.
Being Wrong  – doesn't matter if they are wrong, they would rather try and fail then not try.
Charging enough – generally they just create value.
Working with smart staff  – love working with folks who are smarter – never jealous of others and view them as his or her greatest asset.
"Can't" isn't in their vocabulary; they know obstacles will be on the journey.
Rules – better to ask forgiveness than permission.
Carol S. Ritter, past President of the National Speakers Association in Philadelphia, is an accomplished professional speaker, coach and educational consultant specializing in innovative leadership, outrageous fundraising, million-dollar marketing and building organizational alliances throughout the country. FMI on Carol's creative leadership with bulletproof ideas for recruiting more members, more money and better leaders: www.caroltalks.com, 610-442-4545, tellkids@aol.com, "Like" Carol on facebook at Caroltalks and CarolCoaches.