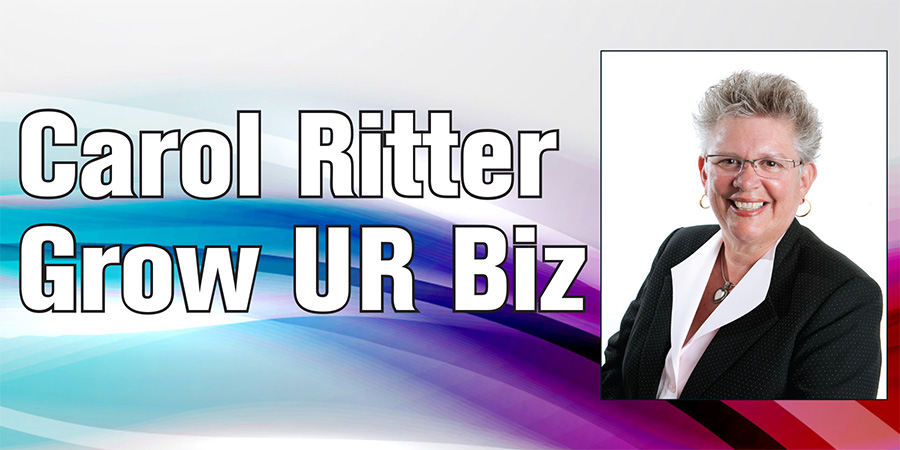 by Carol Ritter
"I miss you." Yes, I went out for coffee at a place I don't usually frequent and the server took the time to make a simple gesture like saying she misses me. Did you know one of our greatest needs as humans is to feel important? That employee did a great job of making me feel important that day. I felt valued and noticed and that resulted in a big tip for her.
Here are five ways you can make your customers feel important:
Ask about your customer's personal lives. It's always nice to be greeted with questions about your family, etc. It will make them feel important to be remembered.
Be genuine in your conversations. When I went to see my doctor last week, he shook my hand and we began a discourse about our mutual interest in healthy living. Even though my new prescription turned out to be for "30 minutes of daily walking," I felt valued and cared for.
Make your clients feel valued. I met a new client this week and complimented him on his talent and charisma. They remember things like that.
It's the holiday season and Christmas cheer is all around us. Share some of that holiday spirit. Some clients choose to donate to worthy causes or volunteer their time.
Be thankful for your customers and let them know it. Make sure to remember to express how important they are to you and your business.
Happy Holidays to you and all of your customers.
Carol S. Ritter, past President of the National Speakers Association in Philadelphia, is an accomplished professional speaker, coach and educational consultant specializing in innovative leadership, outrageous fundraising, million-dollar marketing and building organizational alliances throughout the country. FMI on Carol's creative leadership with bulletproof ideas for recruiting more members, more money and better leaders: www.caroltalks.com, 610-442-4545, tellkids@aol.com, "Like" Carol on Facebook at Caroltalks and CarolCoaches.