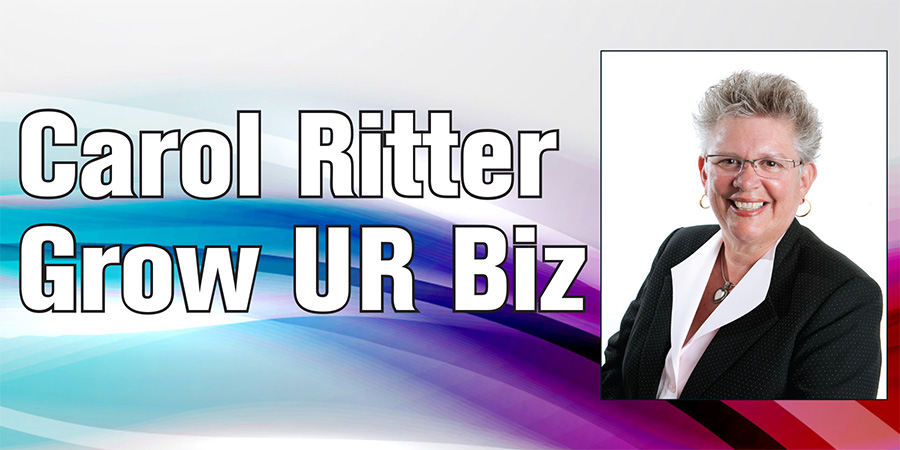 By Carol Ritter
Valentine's Day is right around the corner. The stores are decorated with hearts, charities are using the opportunity to raise some money and couples are making plans to get dinner or go on a date. This is a day we express our love for each other.
I love extreme customer service. I love when you walk in an establishment and someone greets you with a hello. I love when people are courteous on the phone and I love when folks are polite in person.
I ate dinner at a local restaurant this week. The atmosphere was awesome. The menu was wonderful and the waitress was polite and attentive. It was restaurant week, so that means that people flock downtown to enjoy a special menu priced and prepared by the chef. However, the server told us that if one of us ordered from the special menu, we all had to. We were taken aback, to say the least. She must have seen our faces and told us that they do it that way so the kitchen doesn't get backed up. The server turned away and we all said, in harmony, that we aren't going to be doing that. We discussed how ridiculous it is that the customer is forced to do something so the kitchen doesn't get backed up.
This did not seem fair. It's uncomfortable for the server to ask all guests to order from that menu. Shouldn't the customer come before the kitchen in a restaurant? And it would have cost us a lot more to do it that way.
So, because everything else seemed close to perfect, we decided to let it go and just enjoy the meal and the evening. We ordered appetizers, which were absolutely amazing, but wondered why a business would lose money on such a bad idea as forcing a menu on people.
When making decisions that might not be customer friendly, remember your customers are your Valentine all year long.
Carol S. Ritter, past President of the National Speakers Association in Philadelphia, is an accomplished professional speaker, coach and educational consultant specializing in innovative leadership, outrageous fundraising, million-dollar marketing and building organizational alliances throughout the country. FMI on Carol's creative leadership with bulletproof ideas for recruiting more members, more money and better leaders: www.caroltalks.com, 610-442-4545, tellkids@aol.com, "Like" Carol on Facebook at Caroltalks and CarolCoaches.