By Ed Pany
Mr. Jason Rauch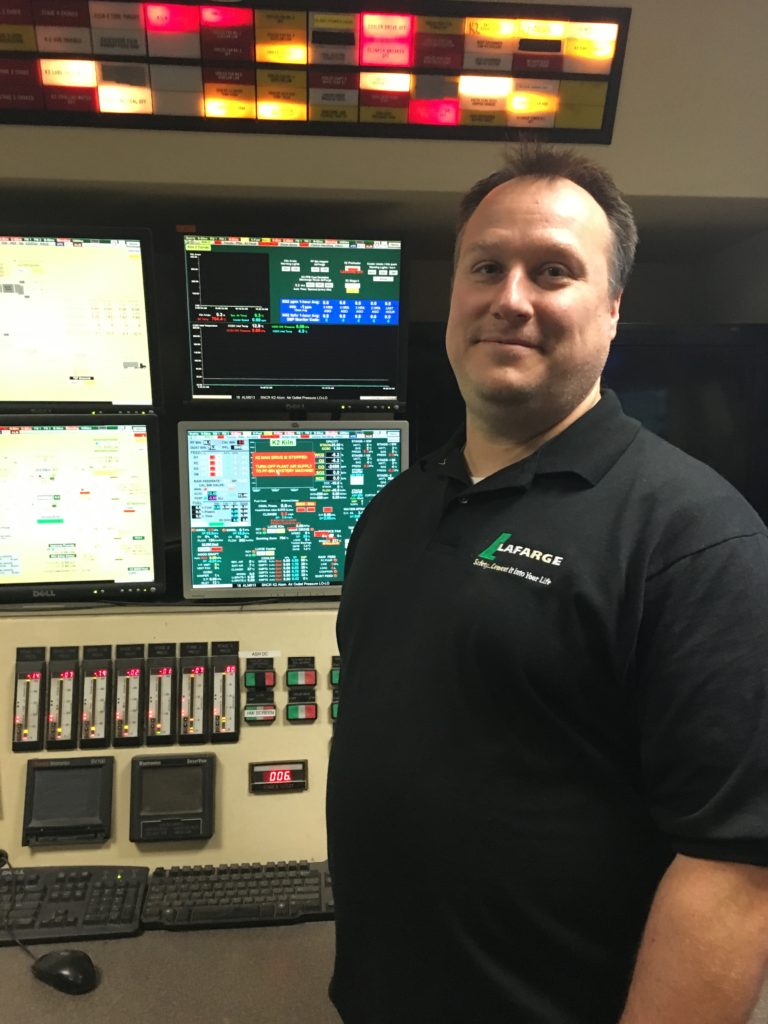 moved to Lehigh Township from Slatington at age 14, graduating from Northampton Area High School in 1991 where he was a member of the tennis and cross-country teams. He recalled, "My favorite subject was history. My history teacher was Mr. Bob Mentzell."
At age 18 Jason enlisted in the U.S. Navy. After training, he was assigned to the WASP, an aircraft carrier stationed at Norfolk, VA. He said, "I was trained as a flight deck signal man assisting in the landing of aircraft. Our ship of 3500 was involved in operation "Restore Hope" during the Somalian conflict. The ship was a base for an elite Navy Seals team. The WASP was in the area for six months. The Navy taught all of us to respect yourself as a person."
Jason started his cement career at LaFarge in 1995 on the fire deck progressing to quality control performing physical and chemical testing, shift foreman and presently is a control supervisor in the control room, the "heart of the plant." He said, "I was trained by former employees Dale Hassler and Keith Hanson. Our control team includes Dave Derkits, Mike Ruzicka, Ron Roth, Nick Vitushinsky, the department leaders are Eric Bammer and Matt Sayer, all good men."
The control room can be very stressful with 12-hour shifts. There men must carefully monitor all the plant operations with a room filled with technical equipment. Their objective is to produce quality cement in a safe and efficient manner.
Mr. Rauch enjoys working with all his coworkers where team work is stressed, saying, "I love the plant, the industry, and the privilege of working at the Cementon plant which has been an integral part of our cement heritage for 119 years."
Jason is married to the former Kim Orner of Gettysburg, who served in the Marine Corps. He is proud of stepchildren Caitlin and Tyler. They enjoy watching Tyler play baseball for DeSales University and attending Iron Pigs and Phantoms games. The friendly couple resides in Lehigh Township. It was a pleasure to honor Mr. Rauch, who symbolizes our cement history. We wish continued success to Jason and all our friends at LaFarge.