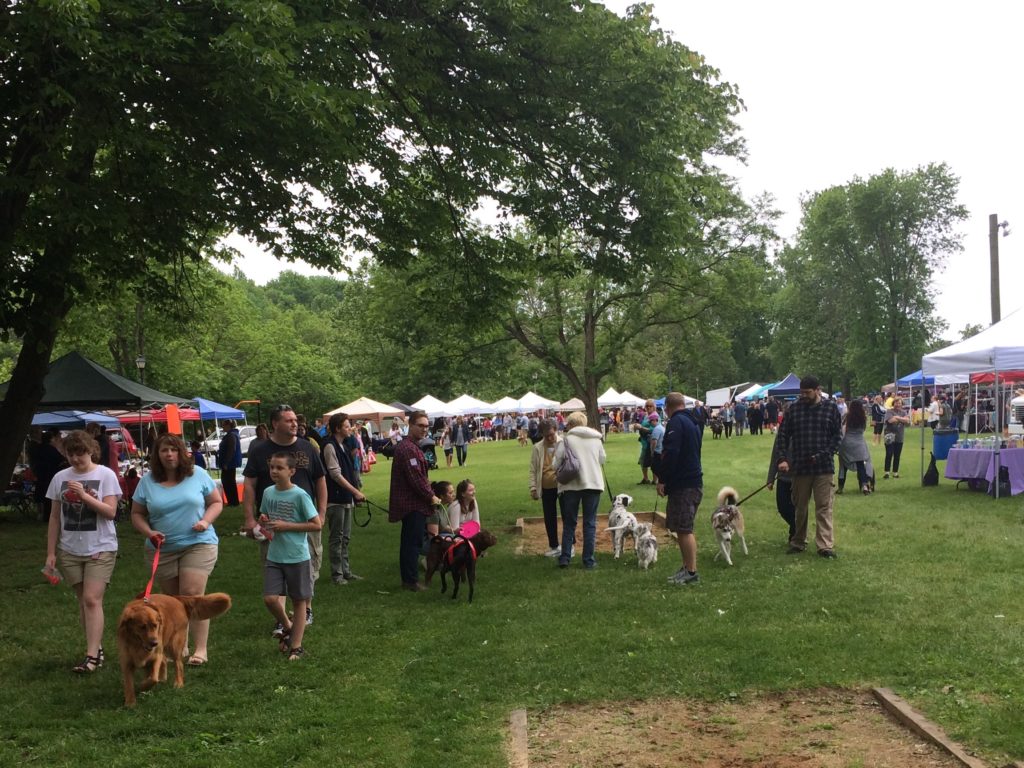 The Ninth Annual Paw Prints on the Canal in Northampton turned out to be an overwhelming success, despite the day's clouds and slight drizzle. Families and their four-legged friends of every size came out to Canal Park on Sunday, June 4, to show their support for the Northampton Police Department's K-9 Force.
The free event, which was sponsored by Northampton Borough, featured over 120 vendors, from pet food companies to rescue shelters to local artists and crafters, making this year the biggest in the event's nine-year history. Visitors gathered information on adoption days, pet food, pet safety, and more, while their dogs were pampered with plenty of treats and toys. Proceeds from the event's food truck, hot dog stand, bake sale, raffle, and vendor support all benefited Northampton's K-9 Force, an important division of the police department helping to keep the borough safe.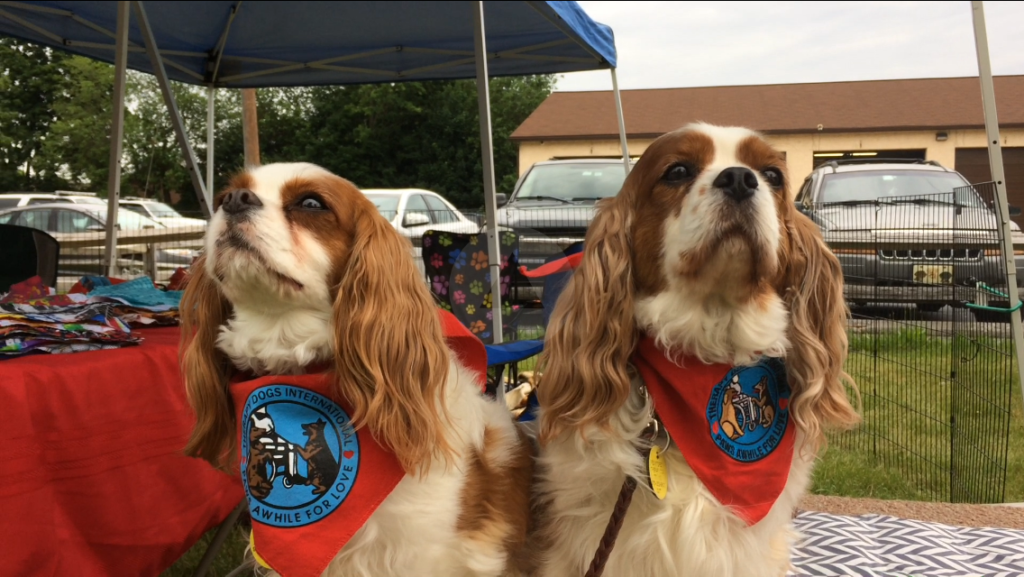 There were a variety of animal shelters and rescue leagues in attendance, including Peaceable Kingdom, Starting Over Animal Rescue, Inc., Paws 2 Freedom, Pawsitively Purrfect Rescue, and the Blind Dog Rescue Alliance. There were also breed-specific rescue groups and clubs, including Save a Yorkie Rescue, Pocono Greyhound Adoption, the French Bulldog Rescue Network, Harnessed to Hope Northern Breed Rescue, and the Lehigh Valley Pitbull Awareness Club. Visitors got a chance to talk to these nonprofits about the importance of adoption and even meet some of the dogs and puppies looking for their forever homes.
Vendors also sold treats, toys, costumes, and blankets for the pets, while other craft vendors sold homemade jewelry, soaps, and more for pet parents.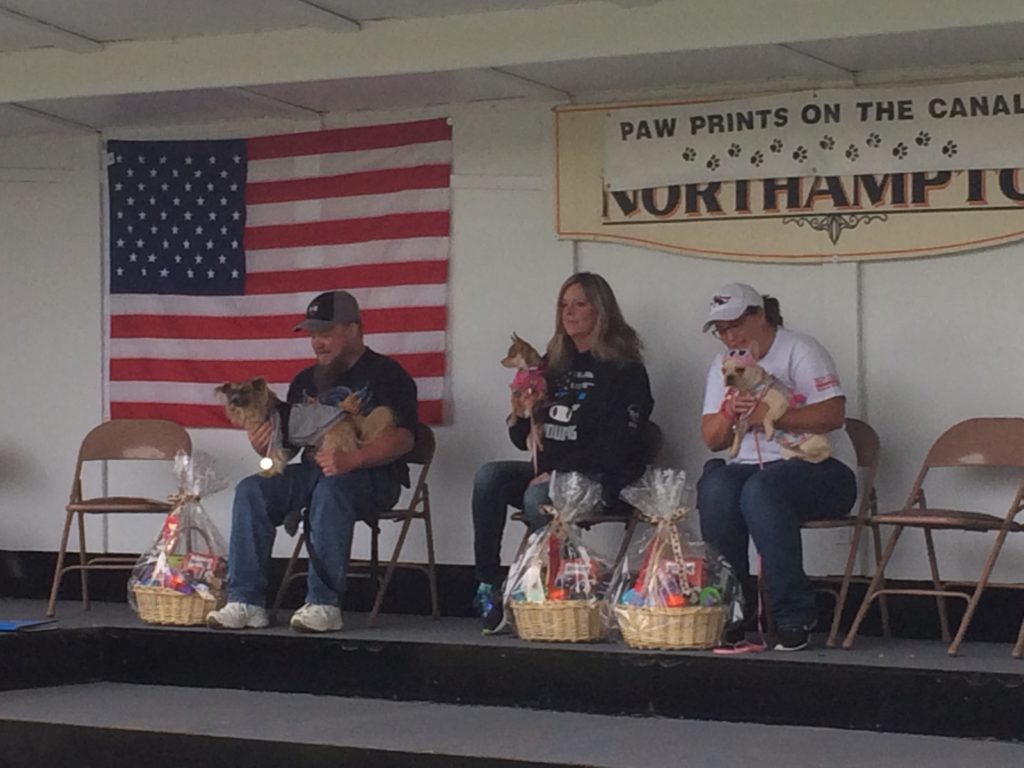 There were plenty of presentations to enjoy, including a rescue pet parade, a drug demonstration by Officer Michael Buchanan and his K-9 partner Vito of Northampton's K-9 Force, training tips from Passion for Paws Dog Training, and an obstacle course from Dreamweaver Agility Group. The "sharpest" dogs of the day also showed off their talents and costumes and were awarded gift baskets.
While most of the vendors and events centered around dogs, "cat people" were not forgotten about. Several vendors featured cat treats and toys. Three tiny kittens up for adoption from Starting Over Animal Rescue, Inc. also got plenty of love and attention throughout the day.
Organizers were extremely pleased with this year's turnout, as well as the vast community support. And, with plenty of bright smiles and wagging tales to go around, it seems that everyone is already looking forward to next year.