With family rides, funnel cake, and fireworks, a summer tradition was in full swing in the Borough of Bath. Bath Community Days ran from July 21 to July 28 at Carl L. Rehrig Park. It kicked off with the Bikers Remembering Bikers event at Bath Social Hall and finished with Saturday-night fireworks.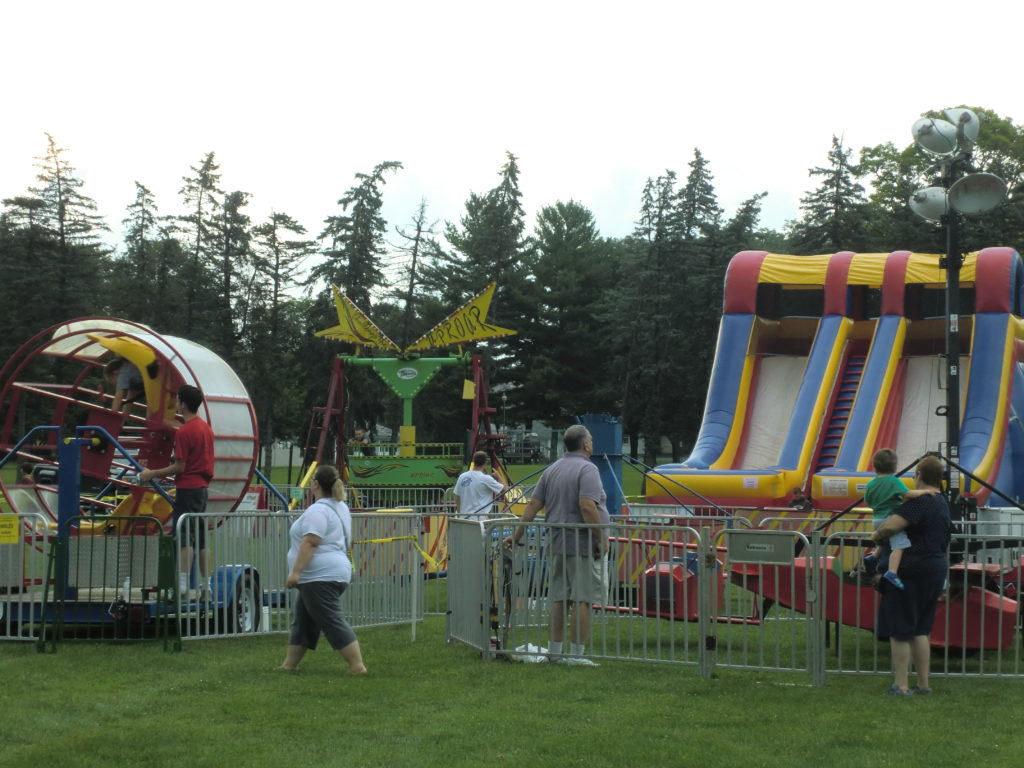 Besides funnel cake from Fancy Funnels, a pig roast, and food served up by the Bath Volunteer Fire Department, there was no shortage of entertainment, with bands performing every day of the week. Alex Allegra, Time Why?s, Sunshine Symphony, Desire, and Forty Grand all took to the stage.
There were also plenty of events for every member of the family. Although Kids Night was cancelled, the annual Bath 5K took off on the festival's final day. Darts and basketball were just some of the carnival games to choose from, along with rides like the giant slide and flying airplanes. Fair-goers could even try their luck at bingo or the Bath Lions candy wheel.