Growing Your Business in 2012- Cash Flow is King
Number one, cash is king… number two, communicate… number three, buy or bury the competition.  I didn't say this, Jack Welch, former CEO of General Electric said it.  That was advice given from one of the most successful leaders and author of the books, Jack, Straight from the Gut and Winning.
Number one cash is king…at the end of your day when the lights go out your business is checking to see if the cash came in or what checks arrived. All the customer service in the world and the most fabulous product is now measured by the revenue of the day!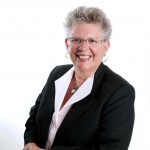 Number two…communicate – possibly the most over used word and under used verb.  My experience has been that communication is the number one problem facing most small businesses.  Whether it be intentional or accidental, it is usually an after thought.  I walked into a school in North Carolina, politely introduced myself and said, "Hello, I'm the speaker tonight, can you tell me where to go?" He replied, "Nobody tells me anything around here."  What a greeting! Your staff is the first point of communication and they can make you or break you!
Number three…buy or bury the competition.  I was thinking, "How can we do that?"  It sounds so harsh yet your competition can easily impact your cash flow.  I was asked recently how I would feel if a competitor moved in next to your business?  My answer was quick, I would up my game, get better at what I do.  Jack's three ideas for being successful can be your three ideas for 2013.
 Increase Cash Flow….
Host events at your place of business – get creative and drive new folks into your business
Partner with a charity – host charity nights, again driving folks to your biz
Position yourself as an expert – write a blog
Increase and Enhance Communication
Design an extravagant communication plan
Earmark incentives for those who practice extravagant communication
Set the example by increasing and enhancing your communication efforts
 Bury the Competition
Take ideas and turn them into action, one-up the competition
Engage the ideas of your staff, listen more-act more
Do what you do best while you up your game
2013 can be your year for change, it can be your year for an extravagant business model and it can be your CASH IS KING year, just do it!
– – –
Carol serves as a featured writer for the Home News and the Lehigh Valley Chamber Blog
Carol is an accomplished professional speaker, coach and educational consultant specializing in innovative leadership, outrageous fundraising, million dollar marketing, and building organizational alliances throughout the country.  Carol's creative  leadership with bullet proof ideas for recruiting MORE MEMBERS, MORE MONEY AND BETTER LEADERS. www.caroltalks.com
Visit Carol on Facebook at Caroltalks