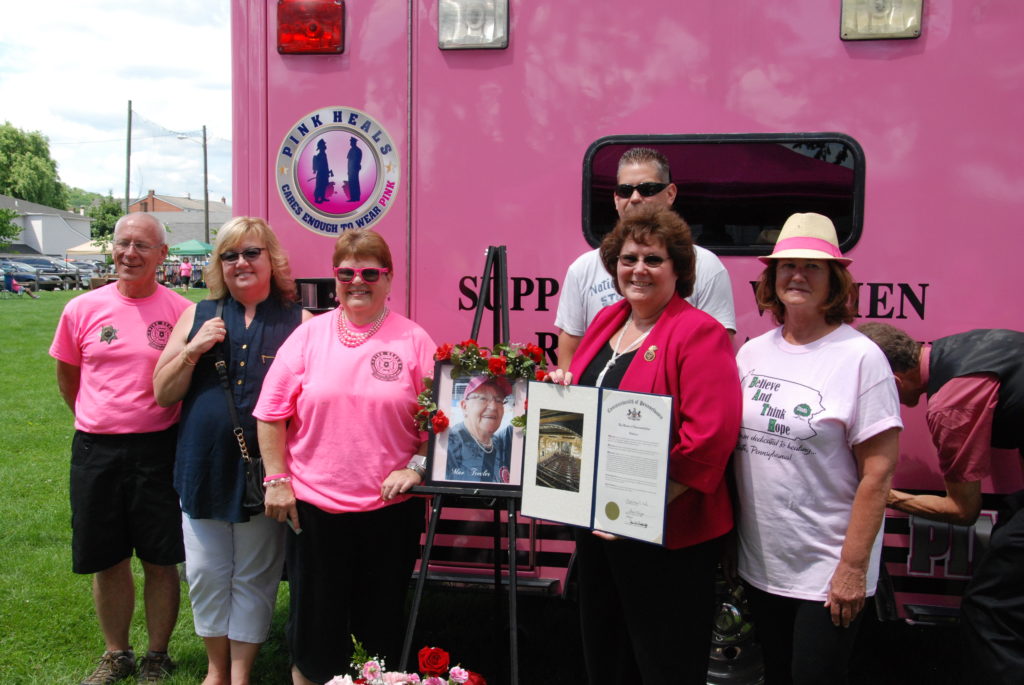 The Borough of Bath held multiple charitable events over the weekend. Not only did the borough host the Bikers Remembering Bikers motorcycle run to much success on Saturday, but a fundraiser for a local community member was held at Ciff Cowling Field on Sunday.
The July 16 event at Ciff Cowling Field featured a kickball tournament, food vendors, a raffle and the dedication of a pink ambulance to raise money for Nazareth resident Janna Keiser.
The event was ran by the Lehigh Valley chapter of Pink Heals, a local chapter of a national organization that partners with public safety organizations and local businesses to help raise money and awareness for women battling health issues.
The organization and its chapters travel and offer home visits for women affected by health issues, such as cancer and other diseases. The pink ambulance was dedicated to the life and memory of Nazareth resident Mae Trexler, who was a breast cancer survivor for 18 years before her death at the age of 98 in March.
On hand to commemorate the ambulance was Bill Andress, the executive director of the Lehigh Valley chapter of Pink Heals, as well as Linda Trexler, Mae Trexler's daughter. Bath Mayor Fiorella Reginelli-Mirabito was also in attendance along with members of borough council to support the work of Pink Heals.
"Mae was one of our charter members," Andress said. "In the few years that we could take advantage of her services, she would sit at her dining room table, put stickers on brochures, fold letters, stuff envelopes—whatever we needed to do."
"It just seemed fitting that we would pay tribute to her today, and tomorrow, and the day after, everywhere this vehicle goes," he said.
Pennsylvania State Rep. Marcia Hahn was also present at the dedication, and recalled her friendship with Mae Trexler and her daughter. She presented a citation to honor the life of Mae Trexler and the work of Pink Heals.
"She was always bright and cheerful and just bubbling with life. It's with sadness that we dedicate this truck," Hahn said. "She truly exemplified the best qualities of human experience and her spirit of giving and dedication and greatly impacted the lives of others."
Mae Trexler's daughter spoke to conclude the dedication, remembering her mother and her affinity for Pink Heals.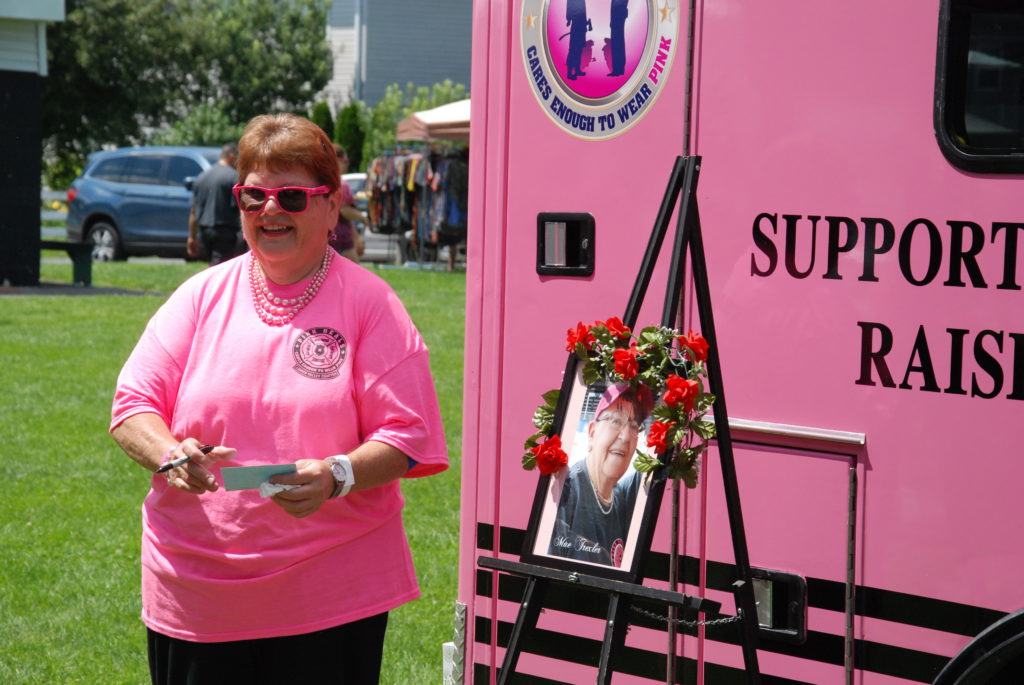 "She is with each one of us. We knew her in many different aspects of our lives, but most of all we knew her as a loving, kind person who always had a smile on her face," Linda Trexler said. "She loved Pink Heals. It's a wonderful, caring group of people who run this organization and never think of themselves."