Pastor Rick Edmund has been collecting nativity sets for most of his adult life.
He not only appreciates their beauty, but also the way they exemplify the Christian message and the meaning of John 3:16: "For God so loved the world that he gave his one and only Son, that whoever believes in him shall not perish but have eternal life."   
"It is such an important part of the Christian message," he says.
It has taken many years for Pastor Edmund, 69, to accumulate his varied collection of more than 100 uniquely different nativity sets. Some are made of porcelain, others of wood, and others of glass. Some are small and detailed, while others are large and elaborate. They depict the birth of Christ not only in Bethlehem, but also in African and Native American villages.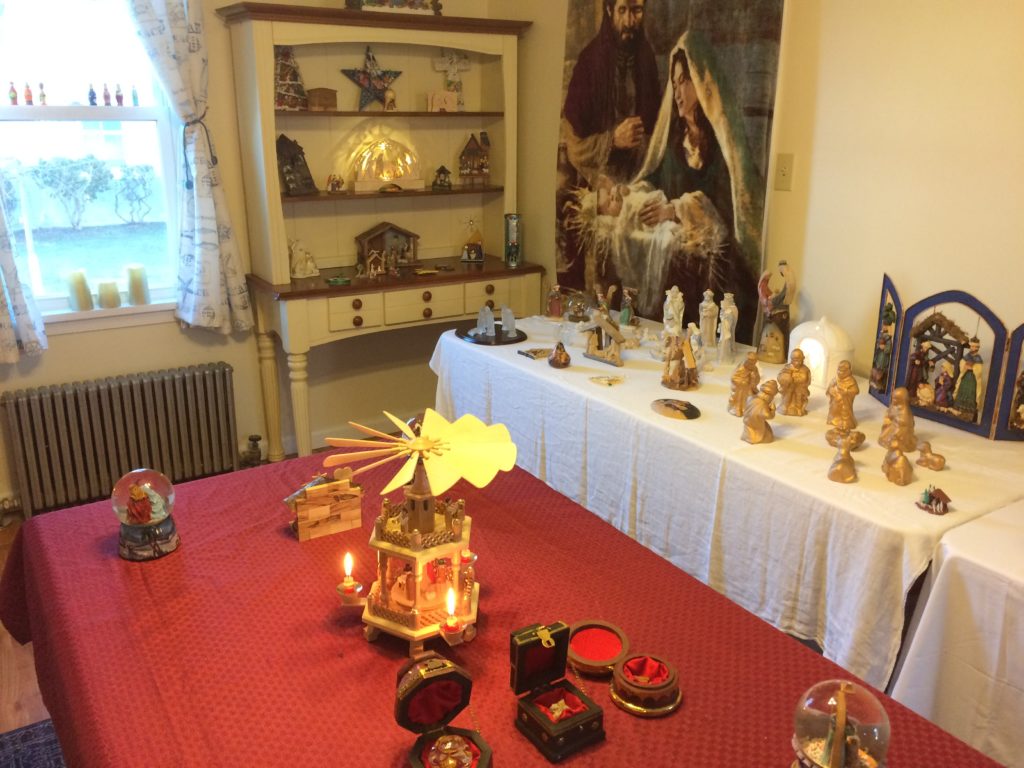 An entire room in the Chapman Quarries United Methodist Church parsonage, where Pastor Edmund has lived since July, is dedicated to this collection. Pastor Edmund displays his collection every Christmas and holds open houses for members of the congregation.
"This building belongs to the people," he says. He wants to share it and his collection with the community.
Pastor Edmund recently moved to Chapman from Smith Island, Maryland, where he was pastor at Smith Island United Methodist Charge for 17 years.
The island, Pastor Edmund describes, is isolated from the mainland. Only boats can transport citizens and visitors back and forth. In the winter, ice surrounds the island and residents must wait for an icebreaker to come. With a population of just over 200 residents spread across three communities, it remains the only inhabited island in Maryland's Chesapeake Bay.
Pastors are appointed one year at a time and last April, Pastor Edmund was informed that he would be reappointed. He is now closer to his children, who live in York.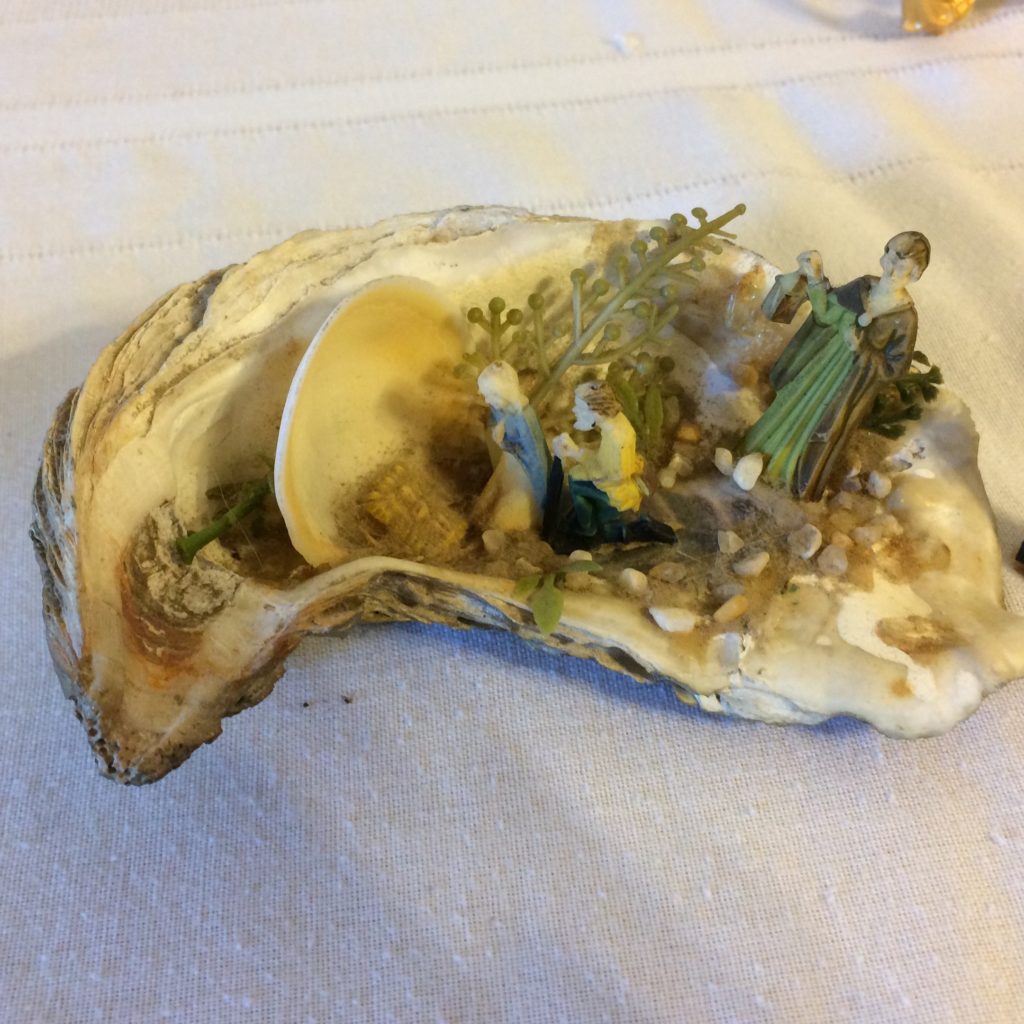 However, Pastor Edmund's close ties to the Chesapeake Bay Area can beseen in his nativity collection. Several nativity scenes are depicted in oyster shells.
Other nativity sets include a Jim Shore set, with the artist's signature quilt pattern. Another is held within a tree from Africa. There are 6 gourds with scenes of the nativity painted on them, as well as four snowglobes. A woven tapestry tells the story of the birth of Christ, as does a carved steel drum and a carefully sewn cross-stitch. One set uses a Native American tribe to tell the story, while another from the Maasai Tribe in Africa shows what Mary, Joseph, and the Wise Men would look like in traditional Maasai clothing. The figures also reflect the Maasai people's tall height.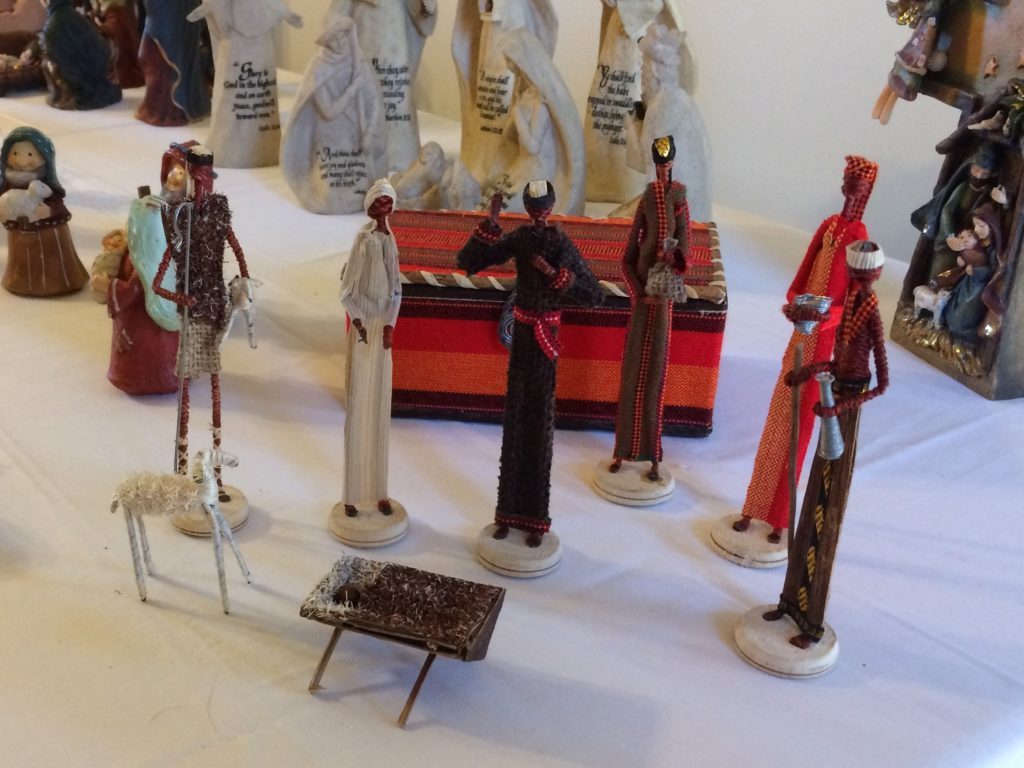 "[They are] inspirational," Pastor Edmund says of the different sets. "They make us think and offer different perspectives from different cultures."
One moving display is carved from olive wood and features a piece of stone from the Garden of Gethsemane, where Jesus prayed the night before his crucifixion.
It takes Pastor Edmund several days to unpack and display his collection. This year, he said, he had help.
"I get a lot of enjoyment out of setting them up," he says.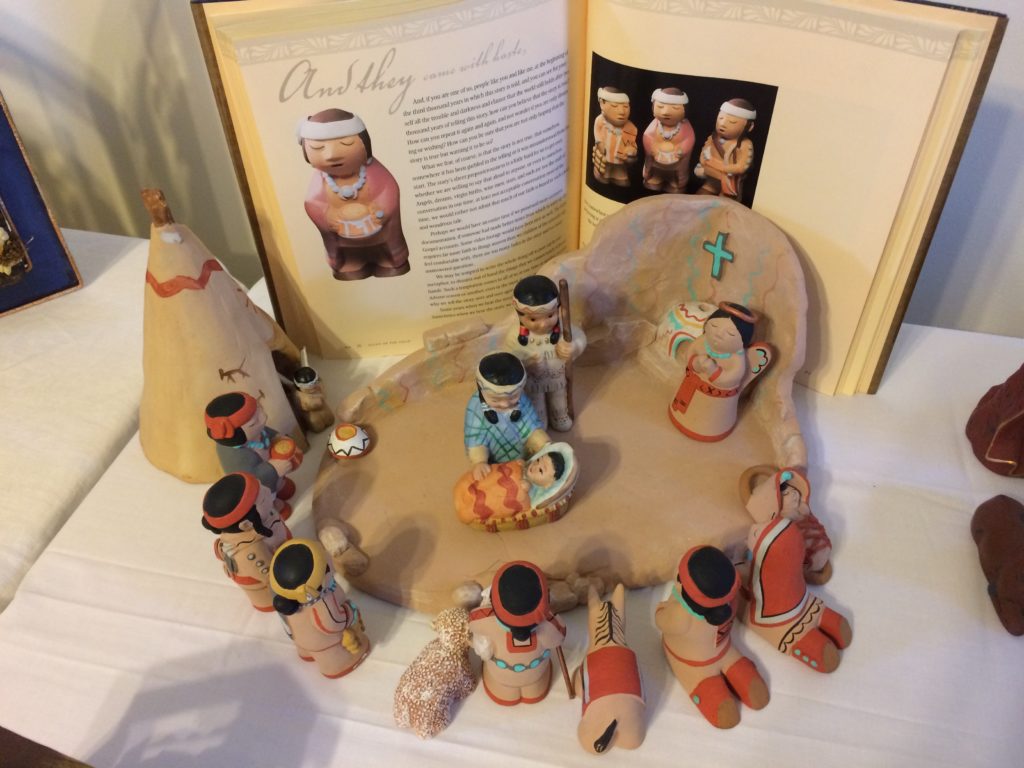 Pastor Edmund says that he adds a new piece to his collection every year. However, this year, while visiting Bethlehem's Christkindlmarkt for the first time, he added several, including a traditional wooden German Christmas pyramid that spins when small candles are lit at its bottom.
"That was not good on my wallet," he says with a laugh.
When asked about his favorite set, he compared the question to one that parents are asked about their children. It is impossible, he says, to choose a favorite, though he would say that the new German Christmas pyramid is his most intricate.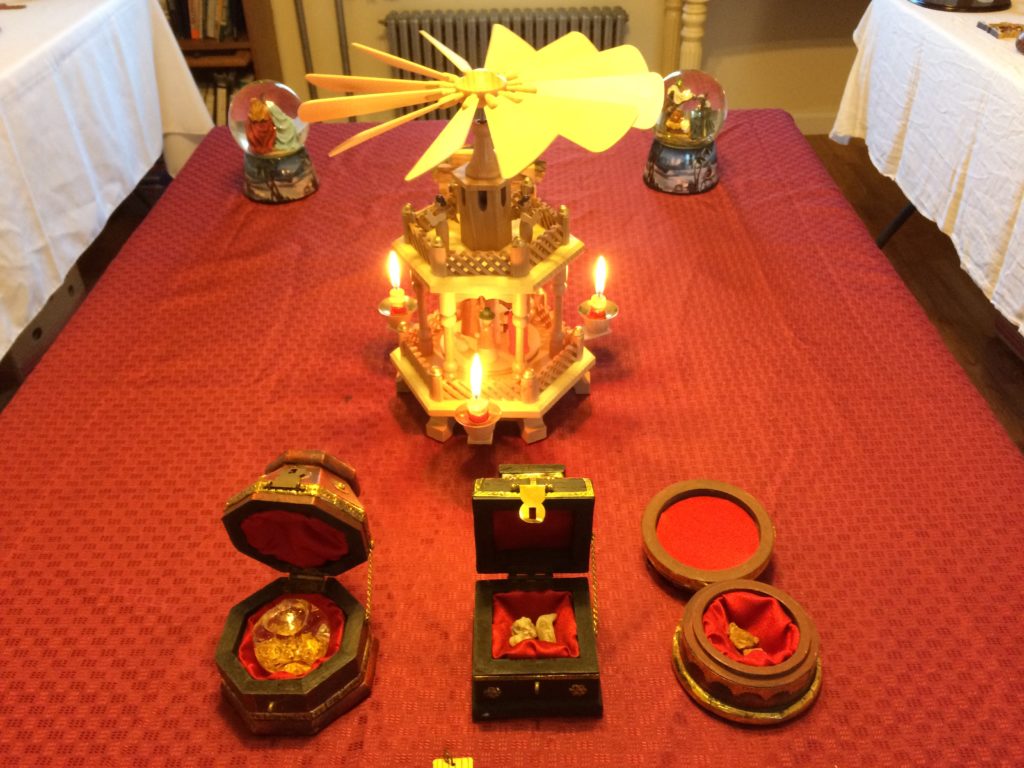 One set, in the corner of the room, is a Fisher-Price Little People nativity scene, which Pastor Edmund uses to tell children in the congregation the story of Christ's birth. The set does not include the shepherds. The shepherds, Pastor Edmund tells the children, are out spreading the word of Jesus's birth. They are telling others.
Pastor Edmund's collection, continuing to grow and continuing to be shared, is telling others the story of Jesus's birth as well, spreading the Christian message through their beautiful artwork. Every set may be different, but the story they tell, one of love and faith, remains the same.
"They are significant in that Christ did not come as a white knight," says Pastor Edmund. "He came as a baby like all of us."