There are quite a few misconceptions about dairy and animal farmers, most of which come from the fact that everything has become so commercialized that many people no longer know where their dairy and meat come from. Thankfully, our neck of the woods has some top-notch farmers that are just a short drive away.
Layne Klein from Klein Dairy Farm and Ed Lorah from Lorah's Pig Farm are both third generation farmers that grew up knowing they wanted to take over the family farm someday. Other commonalities they share are how much pride they take in their farming practices, quality products, ethical treatment of their animals and let's not forget, their family values that are at the core of everything they do.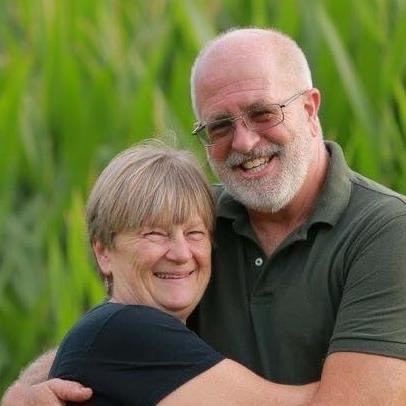 Layne Klein resides at his farm in Forks Township with his wife Beth. The pair have been married for 44 years with four children and 12 grandchildren. This year also marks the 88th anniversary of Klein Farms.
Between Layne and his son, they own 150 acres of farmland and rent an additional 105 acres. Klein Dairy Farm is situated on the original 81-acre lot, which is also where his 70 cattle and 110 other animals reside.
Seven days a week and 365 days a year, his days start around 5 a.m. and don't end until 7 to 8 p.m. Twice a day, Layne milks 70 cows for roughly two hours in the morning and two hours at night, although it is now done by machines rather than by hand.
In fact, during their first 28 years of marriage, Layne and Beth only had one week off due to their demanding farming schedule, but now that they have help around the farm, they can do a little more traveling than those early years.
Suddenly, in November 2002, Layne was injured when a sick cow rolled on him, breaking his leg and dislocating his foot, which required surgery and many months of rest. Layne and Beth decided to sell their milking cows the following January but kept the young animals to raise.
That's when they started researching and experimenting with making cheeses and other items. Then, in 2004, Layne and Beth began selling retail milk, beef, eggs and cheeses to the public and also obtained their raw milk license from the state, which requires their milk to be tested twice a month to ensure optimal quality. 
Now, they sell nothing but raw milk and have expanded to include drinkable yogurt (sMOOgurt) and ice cream in addition to selling milk, cheese and yogurt to 40 wholesalers. Both Layne's storefront and ice cream business (Happy Holstein Ice Cream) are all located on the farm. Layne shares Happy Holstein Ice Cream with partner Daniel Duffin, where Duffin makes over 20 flavors of ice cream right there on the premises.
Layne also discloses that over the 21 years they have been selling raw milk, he has often found that lactose intolerant individuals can actually drink raw milk without any of the normal issues they have with pasteurized milk. 
Additionally, Layne points out some misconceptions that the general public tends to have, the first of which centers around animal abuse. 
"The average farmer treats their animals better than themselves actually, especially the cows that they milk because they're mothers," Layne shares.
He jokes that the second misconception is that chocolate milk comes from brown cows.
Layne also shares that there are quite a few challenges that go into farming such as finances and the inability to control the weather or set their own prices, which is why a lot of farmers struggle to make ends meet.
"There's a lot of work, time, labor and expenses that go into putting a gallon of milk on the table, and $1.50 is all farmers get for a gallon of milk right now," Layne adds.
Moreover, most farmers don't have generations to take over their farm, so many small farmers have been selling their farms to warehouses when they retire, which is why there are only 10 dairy farmers left in Northampton County from the 150 or so that used to exist in the 1980s.
Layne divulged that if every farmer stopped shipping milk, the whole country would run out of milk in just three days.
Therefore, Layne is a big believer in making sure he keeps moving forward and says he will continue farming until his time runs out. 
Klein Dairy Farms' storefront and Happy Holstein Ice Cream are both located at 410 Klein Rd. in Easton where they also welcome school tours. Their store is open seven days a week from 8 a.m. to 7 p.m. where they offer natural and fresh products such as raw milk, mozzarella cheese, ricotta cheese, aged cheeses, cheese spreads, sMOOgurt drinkable yogurt, Greek style yogurt, brown eggs, baked goods, seasonal produce, homemade applesauce, salsa, bacon, pork, beef and chicken.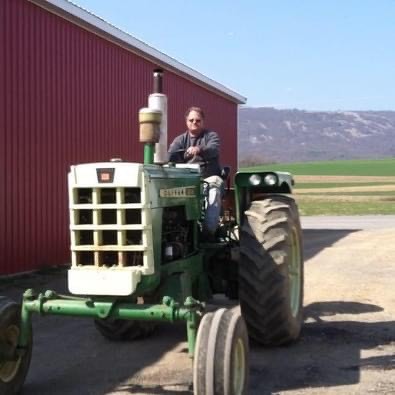 Similarly, Ed Lorah resides on his 190-acre farm, which is located in Lehigh Township, where his grandfather settled in 1910 at 59-years-old.
Ed shares that he comes from a big family with five brothers and two sisters, who all still work together as a family.
After dreaming about it since he was young, Ed took over the family farm around 1983, and as a third-generation farmer, he proudly shares that his children will be the fourth generation.
Lorah's Pig Farm has lots of poultry, hogs and cattle, which all require a lot of work to take care of, so Ed starts his day by feeding the livestock, and then he moves on to fieldwork.
"We raise all of the grain for the animals, and we also farm corn, soybeans and wheat, and hay, so there's always something to do on the farm and it makes for a long day of work," Ed reveals.
Ed also explains that there are a lot of misconceptions about farming, and that the general public doesn't always realize that farmers have to know a lot about their animals and how to care for them, which isn't an easy task and takes a lot more than most people know.
"To be a farmer, you have to love what you do because the rewards aren't as great as most people think they are," Ed adds.
Other obstacles Ed and other farmers face are managing finances and being in the business of farm to food to table, as well as agricultural challenges such as weather and too much or too little rain, which can affect animals' health.
However, the rewards for Ed come with owning his own business, taking pride in what he does, being outdoors, working the ground, watching the animals grow, watching the crops grow, harvesting them and figuring out how to help them grow better. Ed also enjoys rising to any challenge that the day may throw at him.
Even more, he loves being part of a family farm where he gets to work side-by-side with his wife and children every day because of how much they all love farming.
Another aspect of his farm that Ed is very proud of are the businesses he has been able to cultivate and see thrive such as his pig roast and catering business that he opened in 1998 and the meat market he opened in 2004, which offers fresh meats and is open every weekend year-round on Fridays from 9 a.m. to 6 p.m. and Saturdays from 9 a.m. to 2 p.m.
Ed and his family also got into hosting truck and tractor pulls every summer, which is very popular and has even been extended this year into October in addition to a junk car race on October 21 and the red-eye rodeo he is bringing back on October 28, which will go until the end of April.
He describes his store as "a small, laidback, hometown atmosphere, where it feels like you're taking a step back into the 1950s because everything else has become so commercialized." 
Ed's wife Jen and their daughter run the store together, and Ed elaborates that it gives him so much pride when customers come back and thank them or say that their meats were great because he values the connection he has with his customers who have become more like extended family.
Lorah's Pig Farm, Lorah's Pig Roasters & Farm Market and Lorah's Truck and Tractor Pulls are all located at 4739 S. Cypress Dr. in Walnutport, and each has their own Facebook pages for those interested in purchasing meats, catering or attending.
Aside from vegans and vegetarians, farmers like Layne and Ed are not only vital for the meat and dairy products they put on our tables, but also for choosing to put in the hard work required to be animal and dairy farmers, which most of us simply can't or don't want to do. They take pride in their quality products and provide a fresher alternative to what's found on supermarket shelves, so next time you're in their area or next time you're jotting down your grocery list, consider purchasing locally to help these small town farms continue for generations to come.