Liquor Privatization Bill Passes House; Consumers
One Step Closer to Real Choice and Convenience
Pennsylvanians are now one step closer to having real choice and convenience as wine, spirits and beer consumers, Governor Tom Corbett said today after the House passed House Bill 790, the liquor privatization bill, by a vote of 105-90.
"Today is truly a historic day," Corbett said. "Never before has a liquor privatization bill passed through either chamber of the legislature, and I am extremely proud of the hard work and commitment the House and their leadership have shown to the people of Pennsylvania today."
"Finally, a bill to bring Pennsylvania into the 21st century and provide Pennsylvanians with the convenience and choice that Americans in 48 other states enjoy is now on its way to the Senate," Corbett said. We still have a way to go, but I trust that the Senate will diligently work with us to ensure that Pennsylvanians get the convenience they've been wanting for years."
Corbett said that House Bill 790 ends the state's role as the sole wholesaler and retailer of wine and spirits, allows for true consumer choice and increases
enforcement, fines and penalties.
"The House's success is a clear reflection of popular upport this issue has," Corbett said. "I want to thank Reps. Mike Turzai and John Taylor for their strong
leadership on this issue."
"To the consumers in Pennsylvania who want real choice and convenience, continue to call your senators and let them know where you stand."
Initiative Privatizing Wine and Spirits Sales Passes House
In a historic vote, the House has passed legislation to privatize alcohol sales in Pennsylvania, getting the Commonwealth OUT of the business of selling wine and spirits, House Majority Leader Rep. Mike Turzai (R-Allegheny County) said upon passage of House Bill 790 by a vote of 105-90.
"It's a historic day. The Pennsylvania state House just sent the message that it's time to put an end to the dinosaur of bureaucracy that is the Pennsylvania state store," Turzai said. "House Bill 790 would responsibly privatize wholesale and retail sales of wine and spirits in a consumer-friendly way without taking revenues away from the state budget."
In a media availability with Gov. Tom Corbett and other supporters after the vote, Turzai noted Pennsylvania has a complicated and tiered system in place to sell alcohol to consumers. There is the beer distributor network, which is losing more and more market-share, or customers, as supermarkets open up beer-selling cafes, and then there is the state store system of selling wine and spirits.
House Bill 790 would allow beer, wine and liquor to be sold in one licensed location, giving consumers the choice and convenience they strive for according to almost every statewide and local poll taken.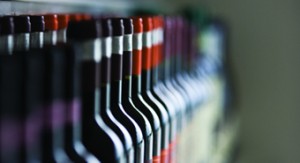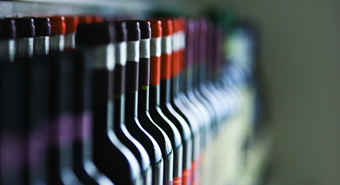 Giving local beer distributors the first chance to purchase licenses allowing them to sell beer, wine and liquor, the legislation would phase out 600 state stores, allow wine sales in grocery stores and bring about beer package reform.
Turzai said the legislation was drafted with Pennsylvania's conservative views on alcohol in mind. The bill:
Retains tight regulatory control.
Strengthens law enforcement.
Clamps down on underage drinking
Promotes education.
Respects current employees.
Pennsylvania remains one of only two states in the nation (the other being Utah) with full government control over wine and liquor sales. The Pennsylvania Liquor Control Board controls promotion and sales of wine and spirits, as well as the regulation and enforcement of Pennsylvania liquor laws. Thirty states have never been involved in the sale of alcohol.
For more information on House Bill 790 and privatizing wine and spirit sales, please visit www.RepTurzai.com.