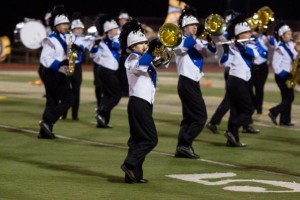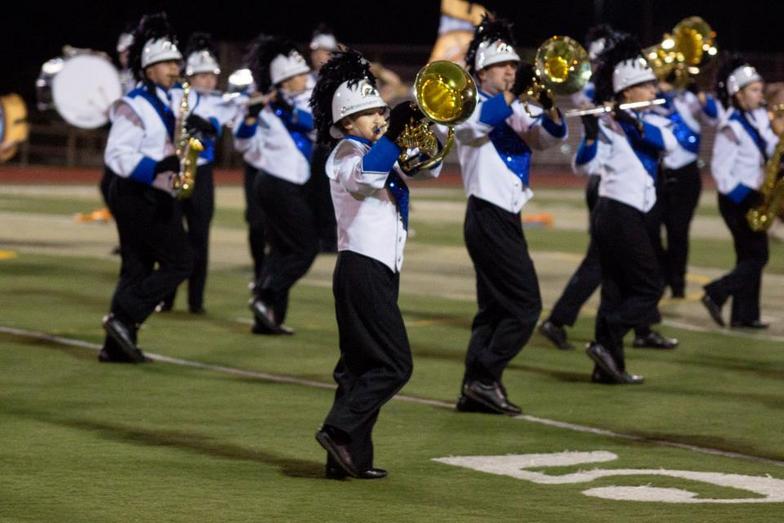 Submitted by Nazareth High School
The award-winning Nazareth Area High School Blue Eagle Marching Band has been preparing during August to take the field for the 2013 fall season. This year's repertoire is entitled, "Tales of Love: Triumph, Tragedy, and Trickery." It has sections composed by Mikhail Glinka, Puccini and Gioacchino Rossini. It is arranged by Craig Albert, Rick Hilborn and Tyler Wales. Percussion instructors this season are: Ben Kern, Colin Kocher and Aaron Greisser.
The band will be led onto the field by Senior Drum Major Abi Vanover and is under the Senior Leadership of President Andrew Brodt, Vice President Nate DeRaymond, Secretary Abb Kern, Treasurer Alex Yates, Librarian Thomas Daniels and Quartermasters Collin Beil and Brian Edwards.
This season's schedule is as follows:
September 14 – Hempfield High School
September 21 – Manchester, Scotch Plains and Morris Knolls High Schools, NJ
September 28 – Wilson West Lawn and Boyertown High Schools, PA
October 5 – Yamaha Cup, Metlife/Giants Stadium, NJ
October 12 – Soundfest and Lehigh Valley Band Day, Nazareth High School, PA
October 19 – PA State Champs and parade in town
October 26 – BOA Regional Towson University
November 2 – National Preview Navel Academy, Annapolis, MD
November 9 – U.S. Bands Nationals, Metlife/Giants Stadium, NJ