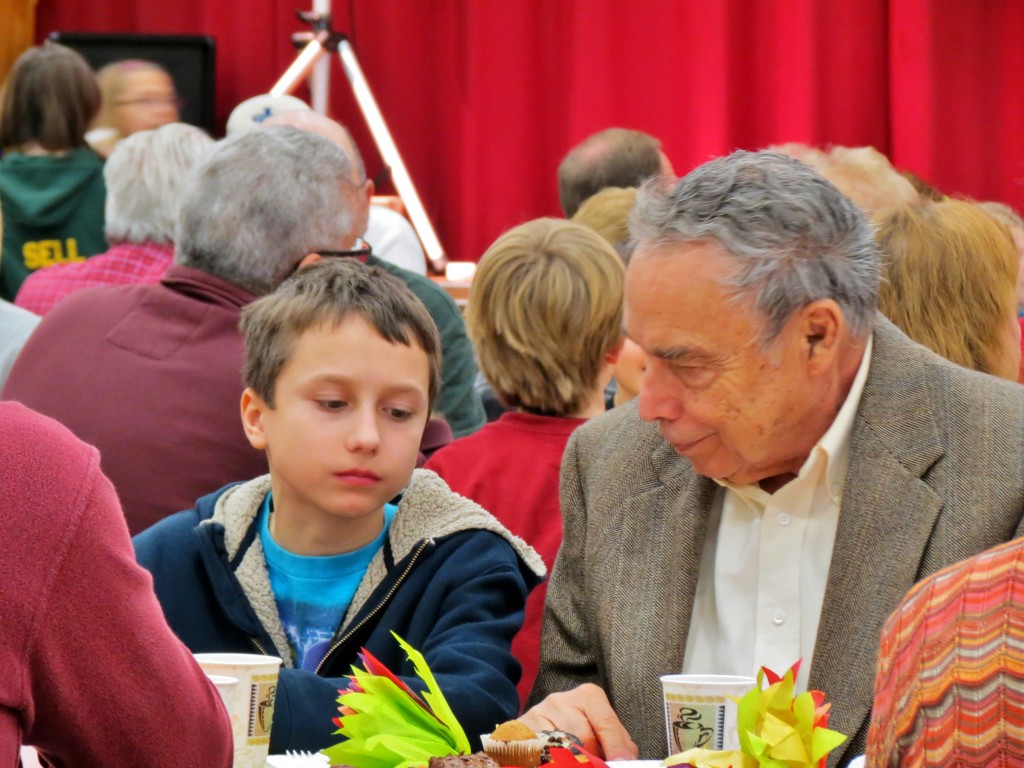 By DANIELLE TEPPER
Lehigh Elementary in Walnutport hosted its fourth annual Grandparents Day Social on Thursday, Nov. 21. Their multi-purpose room was packed with fifth graders and their parents' parents for a morning of refreshments and bingo.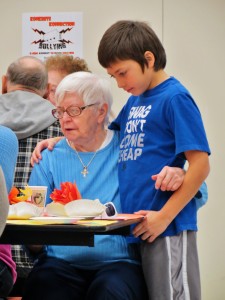 The event was an idea from teacher Mike Frohnheiser, who began it as a way for the students to "get a better appreciation for the older members of our community," he said. "And what better choice than grandparents?"
He added, "Plus, bringing the grandparents into the school allows them to see the changes that have happened since they were in school."
During the welcome address, the grandparents were told that it was time for the students to wait on them hand-and-foot for whatever they wanted. The students ran back and forth to the refreshment table, then sat and chatted with their relatives over plates of baked goods.
"I think the biggest thing the kids see is the grandparents' happiness at being able to spend a little bit of time with them in the school setting," said Frohnheiser.
The hour and a half hangout also included a raffle and a rousing round of bingo.
"It's always nice to see the kids talking with and serving their grandparents," said Kate Erdosy, also a fifth grade teacher. "It's especially heart-warming for those kids who don't have anyone to invite 'adopting' a grandparent for the day."
If the smiles were any indication, the event was a success.