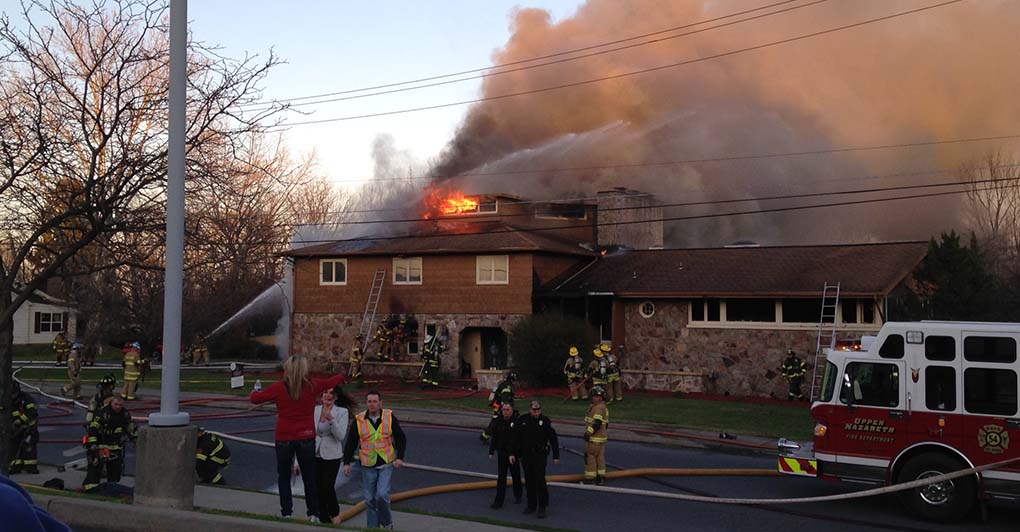 Photo by Tracy Berger-Carmen.
By JOE KORBA
Mario Andretti's former home in Nazareth was destroyed by a fire last night.
The fire, which began around 7 p.m., quickly engulfed the home at 53 Victory Lane. The street was renamed from Market to Victory after Andretti won the Indianapolis 500 in 1968. Andretti resided at the Victory Lane home until 1998 when he moved to Bushkill Township.
As of now, the cause of the fire is unknown.