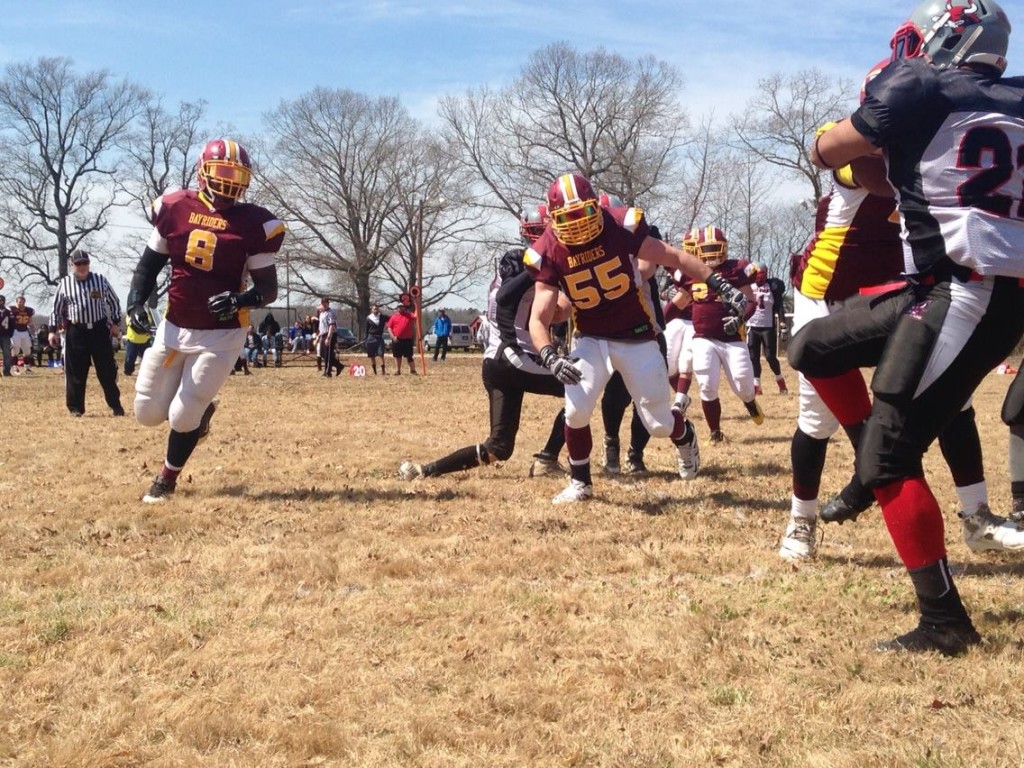 If you, like thousands of other Americans, are suffering from the off-season blues and missing the gridiron, you're in luck. This Saturday, SteelCity Stampede, Bath's own indoor football league, will be taking on the Delmarva Bayriders in a conference championship game at Ciff Cowling field. The game, which is free to attend, is sure to be packed full of excitement as the two teams fight to move on to the league championship round.
While the Major Indoor Football League generally plays indoors, the boys of Stampede call Ciff Cowling's outdoor field their home and are excited to bring a championship game to Bath. "We are trying to get the community behind the team," Shawn Heckman, owner and player said. "We just like to play [football] in front of people and give them something to watch."
SteelCity Stampede originated in neighboring Bethlehem three seasons ago when the league first started. They were brought to Bath last year and have enjoyed support from the community as well as their sponsors, Bazella, Albrights, ABE Animal Hospital and the Gibbat family. The players who hail from Bath and all over the Lehigh Valley, Philadelphia, and Harrisburg give back to the local community by attending Bath Lions Club football games and will be lending a hand coaching the boys this coming season. The non-profit organization is self funded through fundraising, sponsors, and the players and they maintain no admission charge to encourage the community to come out and support the teams.
"Everybody plays better with a crowd," Heckman said. "We are really looking forward to this Saturday's game."
The Championship game this Saturday is scheduled to begin at 4 p.m. at Ciff Cowling field. The snack bar will be open for concessions. For more information, find Stampede on Facebook or visit http://steelcitystampede.wix.com/scstampede.