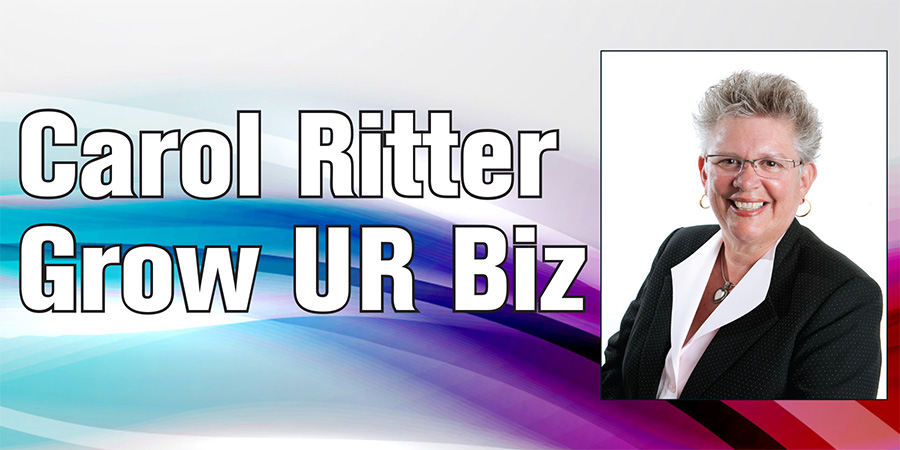 by Carol Ritter
I was working in New Jersey last week and checking into a particular hotel for the first time.  The front desk clerk ran over to help me through the door as a I struggled with the luggage cart. "We have complimentary flavored water around the corner and our restaurant serves delicious food. Just let me know if you need any more information about the area," the friendly, accommodating clerk said. He continued to share all of the good things about the hotel and surrounding area.
Once I got to my room, I realized that the television remote was missing. I called the front desk and they asked me whether I'd like to meet the maintenance employee in his or her office, or have them stop by the room. I decided to go to the office and while I was there an employee called to report one of his coworkers, who showed up over an hour late, and was refusing to clean the pool without first getting a raise. I could not believe what I was hearing. The disgruntled employee, who was 25 years old, blamed his mother for his tardiness and blamed the hotel for expecting him to clean the pool without more money.
The maintenance man then echoed the words we should all live by:
"This is not the image we are going for. Please have him punch out and go home for the day. His attitude is bad for customer service."
It gets worse. The tardy employee refused to punch out and proceeds to the pool to do work. They tell him that he is fired, which he refuses to believe. Just when you think that you've heard it all. After he finally came to terms with his firing, he agreed to leave but didn't have a ride home for hours. The young man was playing the "blame game" – everyone is at fault except himself.
The maintenance man was on the ball. He apologized to me for the incident, but followed by saying: "We are a relatively new hotel and our image is everything. We train our employees to understand that customer service is number one. This guy was impossible to train. For the sake of our future, he was not a good match for us.
"I think you did the right thing. He was so angry that he more than likely would have offended another guest today," I said.
Employee update: He refused to punch out, but found a ride home and hopefully he is looking for a new job. Get fired up about working hard, serving your customers and changing your attitude.
Carol S. Ritter, past President of the National Speakers Association in Philadelphia, is an accomplished professional speaker, coach and educational consultant specializing in innovative leadership, outrageous fundraising, million-dollar marketing and building organizational alliances throughout the country. FMI on Carol's creative leadership with bulletproof ideas for recruiting more members, more money and better leaders: www.caroltalks.com, 610-442-4545, tellkids@aol.com, "Like" Carol on facebook at Caroltalks and CarolCoaches.