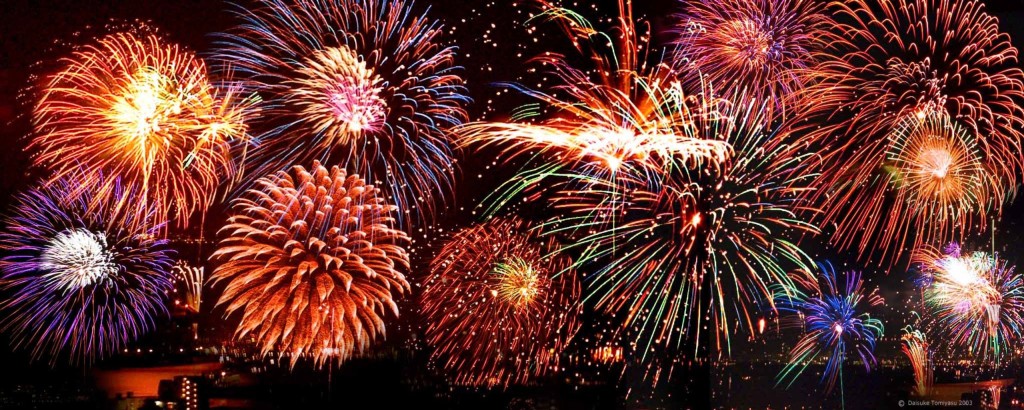 by Carol Ritter
This weekend we will celebrate our country's birthday. Our picnics will be filled with red, white and blue decorations, even Star-Spangled Banner flag cakes, which I'd love to learn how to make. Our flags will be waving in the breeze and we will all head out to see the fireworks in our communities.
One definition for fireworks is devices consisting of a combination of explosives and other pyrotechnics that generate light, smoke and noise for amusement. That's one meaning for the word fireworks, but have you ever head the question: are there fireworks in your office? Does your business generate fireworks? Is someone making life miserable for your colleagues, creating a potential for fireworks? So many people come to me and say that "so and so" is driving them crazy. Things aren't getting done because of this person and he or she brings things to a screeching halt at work.
How can you avoid these types of negative fireworks?
Don't allow one person to control the entire group.
Listen to your staff and solve problems as they occur.
Assume your staff tells you the truth.
Stop avoiding conflict. Conflict will not go away.
When you have no idea how to solve the conflict, ask for outside help.
Offer solutions that benefit both sides of a conflict.
Set a "no fireworks" policy. All conflicts will be dealt with respectfully.
Leaders will make decisions and not run from them.
Have a deliberate process.
Meet with staff consistently and discuss issues openly.
While you are enjoying Independence Day, take time to think about how lucky we are to live in a free country and work in a place where the owner or CEO has the autonomy to set policies and steer the personality, brand and reputation of a business.
Happy 4th of July!
Carol S. Ritter, past President of the National Speakers Association in Philadelphia, is an accomplished professional speaker, coach and educational consultant specializing in innovative leadership, outrageous fundraising, million-dollar marketing and building organizational alliances throughout the country. FMI on Carol's creative leadership with bulletproof ideas for recruiting more members, more money and better leaders: www.caroltalks.com, 610-442-4545, tellkids@aol.com, "Like" Carol on facebook at Caroltalks and CarolCoaches.