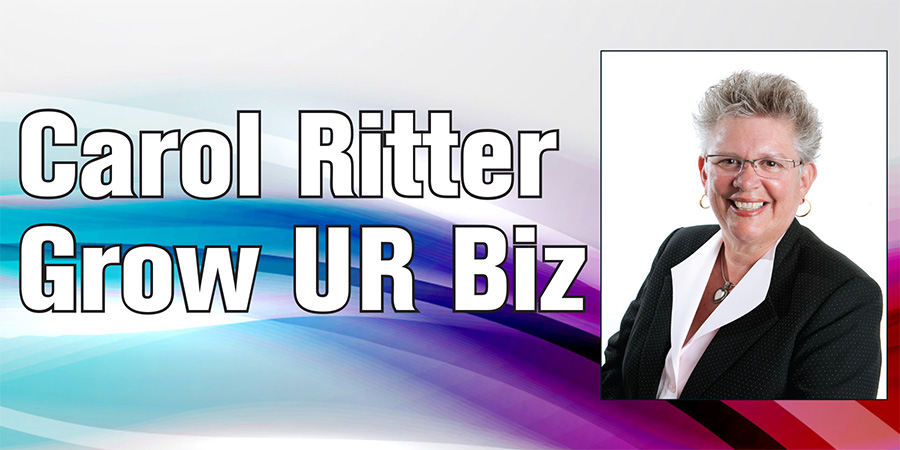 by Carol Ritter
Remember the television show Who Wants to be a Millionaire? It's the one that Regis Philbin originally hosted and is now in syndication with Meredith Vieira at the helm? The show made history at the first network game show to offer a million-dollar top prize and was the highest-rated game show in television history. It also won seven daytime Emmy Awards.
So, who does want to be a millionaire? Are you in business to become a millionaire or are you in business because you love what you do? Or, maybe you are in business to sell something that people need and want. Whatever the reason, if you really want to be a millionaire, here are 10 keys to success:
Surround yourself with people who know more than you.
Sacrifice. You must be willing to give something up.
Seek out a "millionaire mentor," someone who has already done it.
Take on social media, use it as much as you can.
Hang out with millionaires.
Don't let the risk factor slow you down.
Focus on the business and not the money.
Be willing to change your course and find better ideas.
Make sure you have your on income and expenses.
Set a time frame, set benchmarks, celebrate accomplishments and get back to business.
My guess is that Regis is a millionaire. He gained national attention in 1967 as the sidekick on The Joey Bishop Show and then spent seven successful years on A.M. Los Angeles. He eventually won an Emmy for The Regis Philbin Show before hosting Live! With Regis and Kathie Lee for over a decade. I'd say that Regis followed many of my ideas for success.
Carol S. Ritter, past President of the National Speakers Association in Philadelphia, is an accomplished professional speaker, coach and educational consultant specializing in innovative leadership, outrageous fundraising, million-dollar marketing and building organizational alliances throughout the country. FMI on Carol's creative leadership with bulletproof ideas for recruiting more members, more money and better leaders: www.caroltalks.com, 610-442-4545, tellkids@aol.com, "Like" Carol on Facebook at Caroltalks and CarolCoaches.