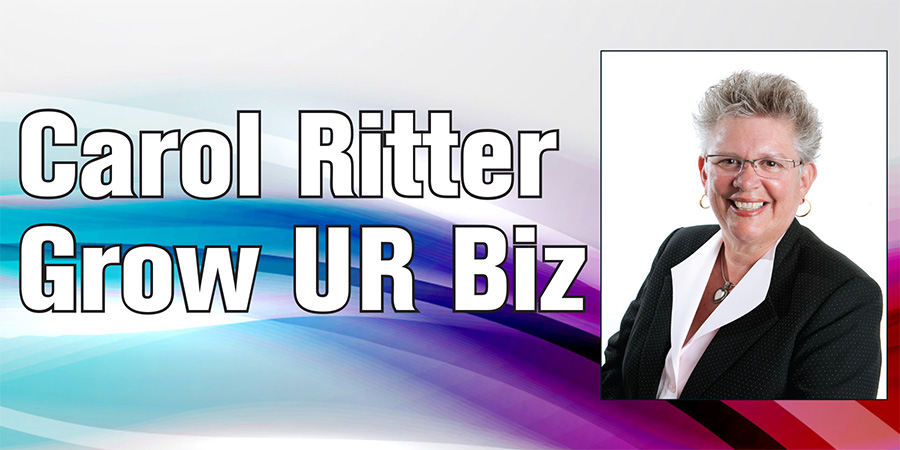 by Carol Ritter
One of my friends just opened a new business and business has been booming. It is too soon to measure the success, but it looks like they made really thoughtful decisions. Their location is great, their commitment to buying local is trendy and their affordable product is made fresh daily. No one in the area really does what they do, so they have a nice niche.
So, I was standing in line waiting for my freshly prepared free sample and a man behind me yells "Hey Carol! You're the queen of Facebook!" I laughed, but thought that this free marketing tool must be working. Here are five tips for utilizing Facebook:
Respond with gusto People love videos, pictures and clever responses. Make it personal and interact with your audience.
Don't sell – educate You need to teach your friends what your business is.
Repost – If you check your statistics, you can see this works.
Share your commitment to give back – Let your audience know you are a business with a generous philosophy.
Experiment – You need to try new things and test the market. Review your stats to see when you get the most interaction.
Facebook is good for business, but you have to ask yourself if it is worth your time. Do people see you there? Are you gaining new business? If not, you may want to reevaluate your strategy.
Carol S. Ritter, past President of the National Speakers Association in Philadelphia, is an accomplished professional speaker, coach and educational consultant specializing in innovative leadership, outrageous fundraising, million-dollar marketing and building organizational alliances throughout the country. FMI on Carol's creative leadership with bulletproof ideas for recruiting more members, more money and better leaders: www.caroltalks.com, 610-442-4545, tellkids@aol.com, "Like" Carol on facebook at Caroltalks and CarolCoaches.