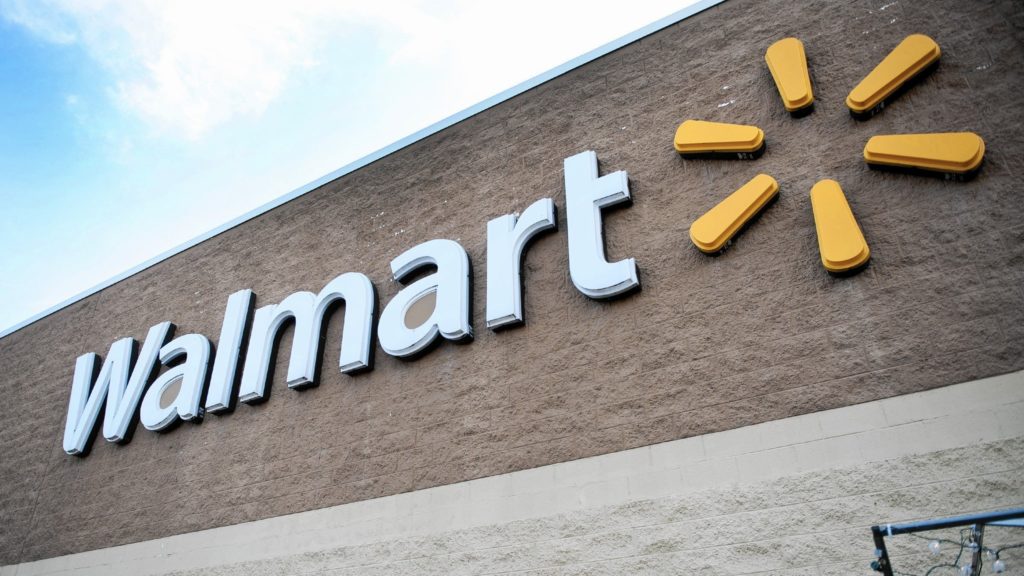 by Justin Sweitzer
Residents of Lehigh Township gathered Wednesday evening at a meeting of the township's Planning Commission to learn more about the development of a Wal-Mart within the township—and to voice their criticism of the project.
The proposed Wal-Mart supercenter would be located at Route 145 and Birch Drive. The supercenter would also feature a gas station and a Wal-Mart convenience store.
Adam Benosky of Bohler Engineering attended the meeting on behalf of Wal-Mart to address any questions or concerns that residents had. Residents responded to Benosky's plan with strong concerns that the project would negatively affect their community and quality of life.
Among the concerns were questions relating to crime, increased traffic and the store's potential proximity to residential homes.
Lehigh Township resident Kate Popejoy questioned the crime levels associated with Wal-Mart stores. She asked, "How are you going to deal with the crime rate that happens with Wal-Mart? The crime rate is really not a pretty sight at most Wal-Marts."
The commission said that next year's budget will allow for the hiring two additional police officers, totaling 12 for the township, but the amount of police on duty at a given time will not increase, with two people on full-time according to the planning commission.
The addition of two officers to the police force did little to quell the unease in the room, as Popejoy referenced a Bloomberg news article which described a "tremendous load on police forces dealing with Wal-Marts."
Some residents brought up the idea of the township intervening with Wal-Mart's security, but Solicitor Michael Corriere said such actions are not within the township's power.
"We can't get involved with the internal security of Wal-Mart," Corriere said. "In terms of the security, our officers will have to respond and handle it accordingly."
Traffic is another concern that frightens Lehigh Township residents. Benosky could not provide specific numbers for the amount of tractor trailers that will enter and exit the property, but said he will inquire about an estimate and get back to the Planning Commission.
Vice Chair of the Planning Commission Cynthia Miller said she will do all in her power to restrict tractor trailers from using Birch Drive.
Residents seemed to have an overall negative reaction to the development, showing pessimism when discussing the future of the community.
"Why was this site chosen?" one resident asked. "We don't need one."
Residents argued that the construction and close proximity of the supercenter would prove disruptive for those who live nearby.
Alec Bodzin, a professor at Lehigh University and Lehigh Township resident, expressed that the Wal-Mart would require him and others to sell their homes. Bodzin said the Wal-Mart and the increased activity around it will cause property values to plummet, while providing an undesirable atmosphere for residents.
"I'm going to have to put my house of for sale," he said. "When do I need to get a for sale sign in my yard?"
Regardless of the pleas of the community, it appears that there is little room for them to disrupt development. The land is zoned for commercial use and any client fitting the requirements of township ordinances will likely receive approval according to the Planning Commission.
"This is zoned commercial," said Planning Commission Chairman David Shulman. "It could have been a supermarket, it could have been a strip mall, it could have been any number of uses that are permitted in our general commercial district. It just happened to be a Wal-Mart. We cannot change the zoning now that they submitted the plan for this site."
Benosky, in an attempt to try and calm the concerns of residents, told attendees, "We're trying to be cognizant of your concerns."
After a resident asked to speak with Wal-Mart representatives directly, Benosky said that there is the possibility of getting Wal-Mart representatives to come answer specific questions which he could not provide answers to.
Numerous steps still need to be taken before the project is approved by the township, and it will ultimately be decided on by the Board of Supervisors before moving forward.