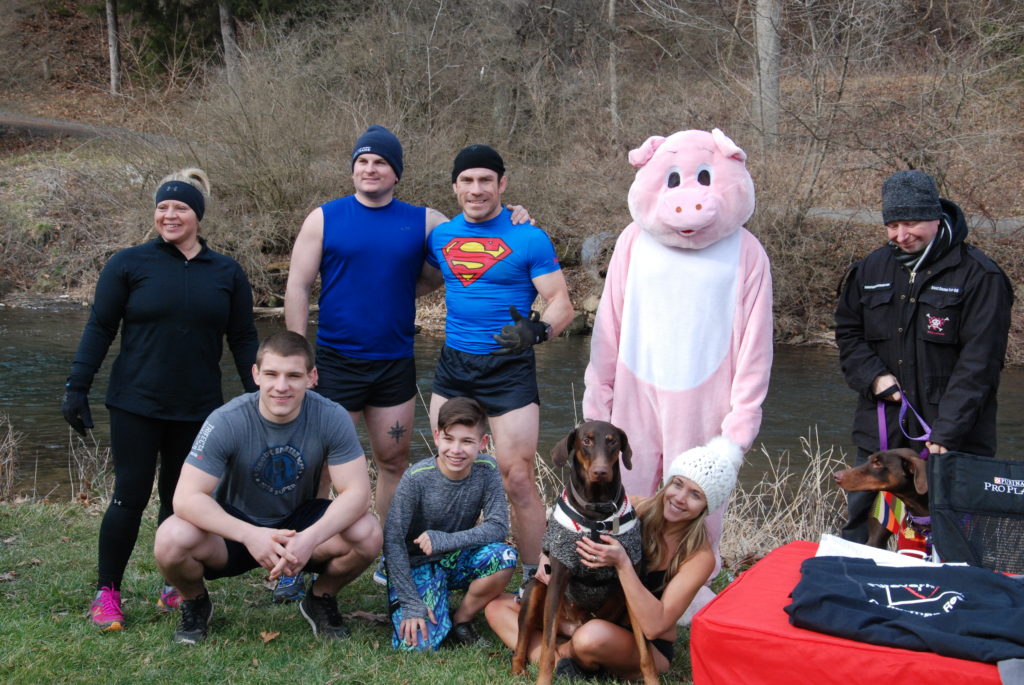 Following a tease of snow flurries earlier in the day, dog-lovers gathered at Allentown's Lehigh Parkway to raise money for Fureverhomes Doberman Rescue (FDR), Inc. of Bath, Pa.
Volunteers, spectators, and participants, who were described as "plungers," took to the banks of the Little Lehigh Creek at 12 p.m. on Saturday, Jan. 29 to prepare for a plunge into the water to raise funds and awareness for the work of Fureverhomes; a non-profit organization whose primary function is to "give abandoned and surrendered Dobermans a second chance at finding a loving, safe and suitable forever home."
At 1 p.m. participants ran to their entrance point at the creek, plunging into the water without hesitation in support of bully breed dogs of all kinds.
"It was exhilarating," said Mia Sclafani, who organized the event. "It wasn't that bad because of the adrenaline."
Some participants decided to implement workouts into the plunge, while another took aswim in a pig costume as a sponsored participant by a pig rescue charity.
Those taking the plunge were sponsored by various donors to do so, allowing Fureverhomes to accumulate donations to use toward outstanding vet bills and other various expenses. T-shirts and other items were also on sale to go toward similar causes.
"You have to replenish before you can keep going," said Suzi Kutzman, founder and president of Fureverhomes.
The non-profit organization has placed almost 200 dogs in homes and has rescued animals from 13 different states.
The event was the brainchild of Sclafani, who was interested in finding a unique winter event that she could convince her friends to participate in.
"I have a lot of crazy friends so I had to figure out something craz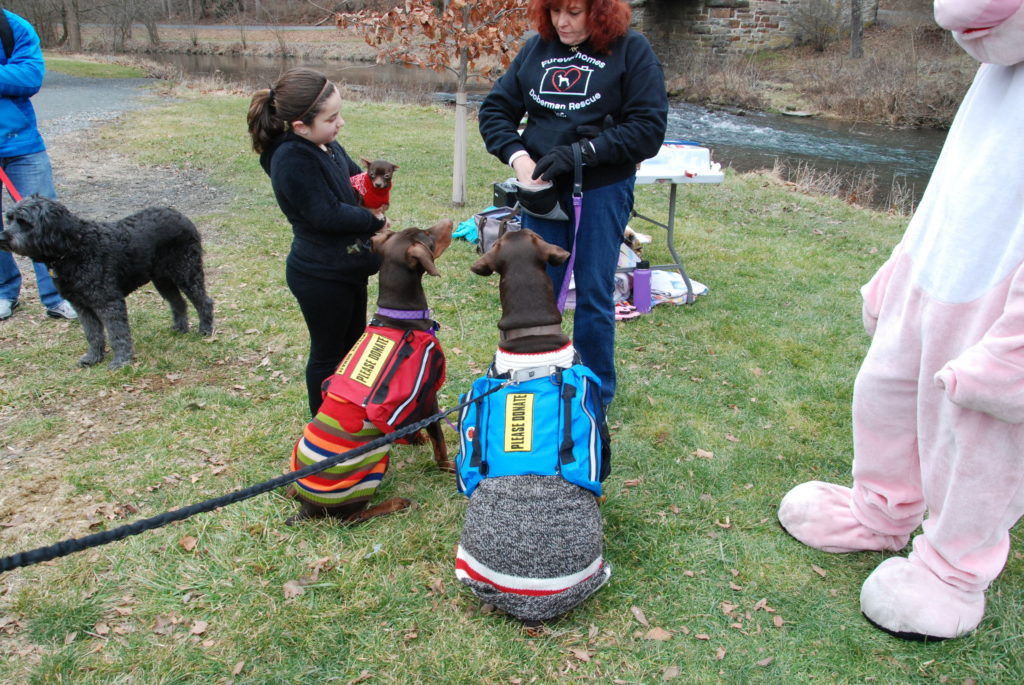 y enough to get them to come," Sclafani said.
But despite all the humor and fun antics that took place at the parkway, the love for and from Dobermans remained front as center as rescues Will and Raighne stole all of the attention.
"Once you own them, there won't be anything else for you," said Kutzman.