On Saturday, April 28, Bath area children and their families were up bright and early, claiming their spots along the Monocacy Creek for the Bath Area Fish Committee's Annual Children's Fishing Contest.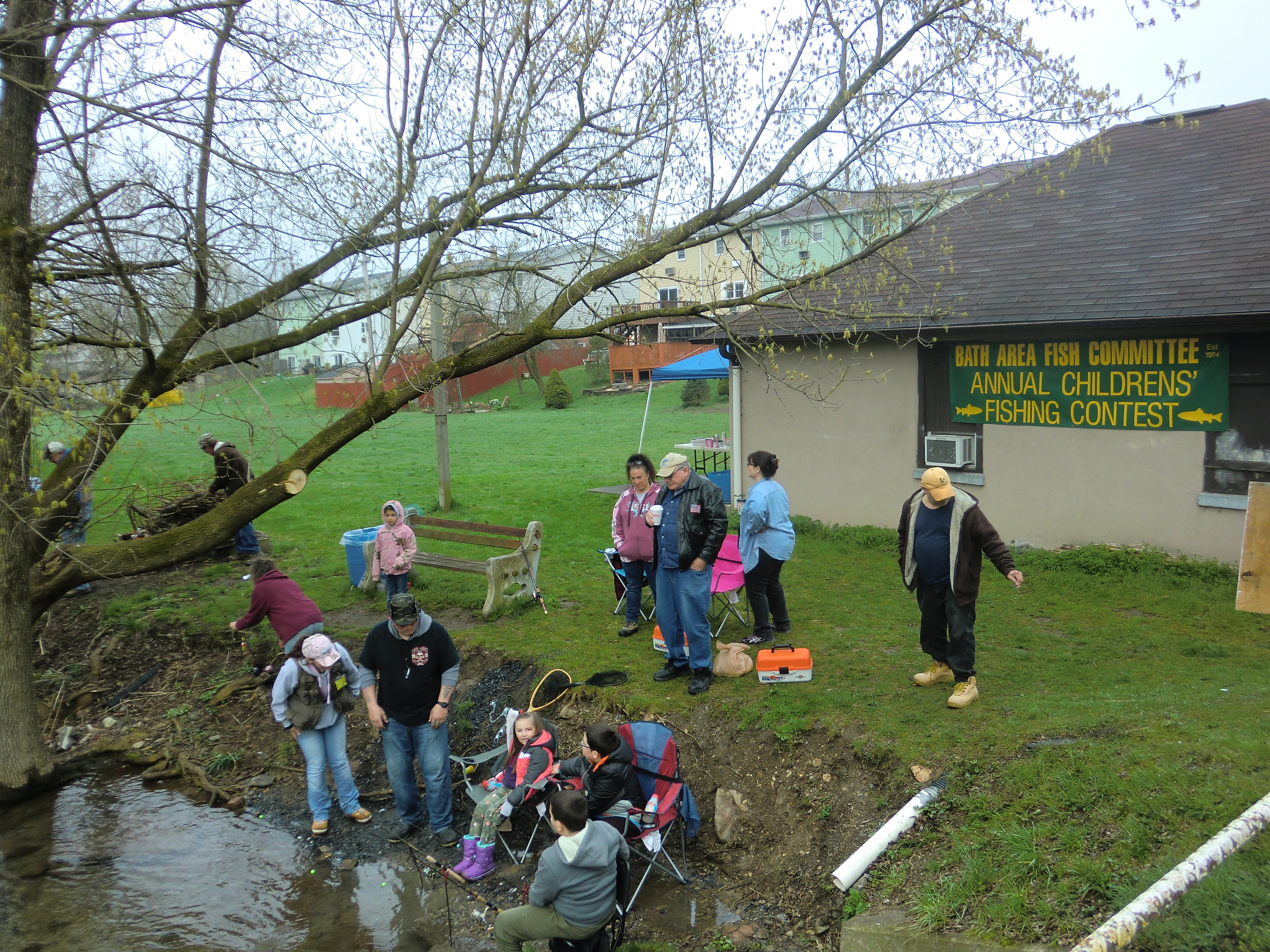 Held in the borough since the committee was established in 1954, this spring tradition is a chance for children ages zero to 15 to have fun and hone their fishing skills. Over 50 children were present at the contest's opening ceremony. They had their fishing poles, nets, and coolers ready for an exciting two days of competition. Parents and grandparents by their side, these children learned how to bait their hooks, cast their lines, and reel in their catches.
The committee purchased and stocked the creek with 510 trout, ranging from 12 inches to 18 inches. These fish cost the committee roughly $3,000, which is raised entirely through donations from area businesses and individuals.
The donations also help the committee purchase prizes for the children. Twenty tagged, prize-winning fish could be caught. The lucky participants who caught one of these fish could win any one of a selection of prizes, including new fishing poles, nets, and buckets.
The committee, which is a nonprofit organization run entirely by dedicated volunteers, is still accepting late donations to help cover the costs of this year's competition and prepare for next year's.
Any local businesses, organizations, or individuals who wish to make a donation can make checks payable to the Bath Area Fish Committee, federal tax ID# 270504688. The donations can be mailed to BAFC, P.O. Box 143, Bath, PA 18014.