MARY E. LABYACK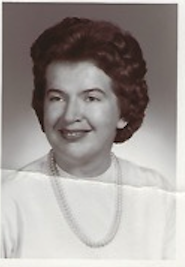 Mary E. Labyack, 81, a resident of Country Meadows in Bethlehem Township, formerly of Jamestown, NY, passed away on Monday, Nov. 19, 2018. Born in Summit Hill, on April 23, 1937, she was the daughter of the late Michael and Elizabeth M. (Katchur) Labyack. After graduating from Northampton High School, Mary continued her education at Lehigh University where she earned her Bachelor's and Master's degrees in Education. A successful educator, Mary taught business courses at Jamestown High School in Jamestown, NY for 25 years before retiring in 1986 due to ill health. She enjoyed playing bingo and loved to travel, which she did extensively throughout her lifetime. Survivors: She is survived by aunts and cousins.
Services: Her Mass of Christian Burial was celebrated on Tuesday, Nov. 27, 2018, at 11 a.m. in Sacred Heart of Jesus Catholic Church, 210 E. Northampton Street, Bath, PA 18014. Friends and relatives were invited to call on Tuesday morning from 9 to 10:15 a.m. in the George G. Bensing Funeral Home, Inc., 2165 Community Drive, Route 946, Village of Moorestown – Bath, PA 18014. Interment will follow in Sacred Heart Parish Cemetery, Bath.
Contributions: In lieu of flowers, contributions may be offer in memory of Mary to The Michael J. Fox Foundation for Parkinson's Research, Grand Central Station, PO Box 4777, New York, NY 10163-4777.
GERALD D. NAGLE

Gerald D. Nagle, 72, of Lehigh Township, passed away peacefully at Lehigh Valley Hospital – Cedar Crest on Friday, Nov. 23, 2018, surrounded by loved ones. He was the husband of Roberta R. (Rissmiller) Nagle. Together they celebrated their 45th wedding anniversary on June 9. Born in Allentown, on Oct. 26, 1946, he was the son of the late Harry W. and Mildred A. (Minnich) Nagle. After graduating from William Allen High School in 1964, Gerald honorably served in the United States Army during Vietnam. For more than 40 years, he was employed by Olson Technologies in Allentown, where he worked as a machinist, and later as an inspector, before retiring in 2012. Although he was an avid Philadelphia Eagles fan, Gerald was known as a master woodworking craftsman, which was his passion. He was a member of Salem United Church of Christ of Moorestown.
Survivors: In addition to his loving wife, Roberta, he is survived by his mother-in-law, Phyllis (Traugher) Rissmiller, of Northampton; brothers-in-law, Dennis Rissmiller and his wife, Maryann, of Northampton, and Robert Rissmiller and his wife, Sally, of Moore Township; along with many loving nieces and nephews, and their families. Gerald was predeceased by his sister, Joan M. Seyfried.
Services: held on Wednesday, Nov. 28, 2018, at 11 a.m. in the George G. Bensing Funeral Home, Inc., 2165 Community Drive, Route 946, Village of Moorestown – Bath, PA 18014. Friends and relatives were invited to call on Wednesday morning from 10 to 11 a.m. in the funeral Home. Interment with Military Honors followed in St. Peter's Snyder Church Cemetery, Seemsville.
Contributions: In lieu of flowers, contributions may be offered in memory of Gerald to the American Heart Association, 968 Postal Road, Suite 110, Allentown, PA 18109.
DALLAS H. VOGEL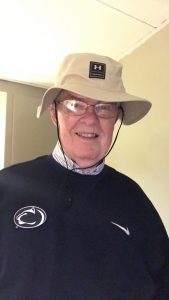 Dallas H. Vogel, 76, of Lebanon died Friday, Nov. 23, 2018 in the M. S. Hershey Medical Center. He was the husband of Diane L. Mann Vogel to whom he was married 53 years.
Born in Allentown on Nov. 6, 1942, he was the son of the late Victor and Florence Hayne Vogel. He retired in 1996 as a guidance counselor at the Lebanon Career and Technology Center.
Dallas was a 1960 graduate of Northampton High School, a 1964 graduate of Moravian College, and received his master's degree in Guidance and Counseling from Shippensburg University in 1969.
In his retirement, he volunteered at the Good Samaritan Hospital for over 10 years.
Surviving in addition to his wife are two sons Eric S. husband of Kimberly Vogel of Mt. Juliet, Tenn., Cory T. husband of Melissa Vogel of Fredericksburg, grandchildren Nathan, Zachary and Lauren, Ethan, Connor, Grace, and Gavin, a brother Donald husband of Joann Vogel of Cincinnati, Ohio, his mother-in-law Aldene B. Mann of Northampton, and numerous nieces and nephews.
Celebration of Life service will be held at 1 p.m. on Saturday, Jan. 12, 2019 at St. Mark's United Church of Christ, 426 N. Eighth Street, Lebanon, PA 17046 followed by light refreshments and a visitation.
Contributions may be made to St. Mark's Church or the American Heart Association Lebanon Chapter, 610 Community Way, Lancaster, PA 17603 or the Alzheimer's Association, 225 N. Michigan Ave., Floor 17, Chicago, IL 60601 in his memory.