Elva Jane (Loverin) Romanishan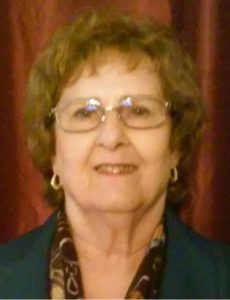 Elva J. Romanishan, 80, of Bath, formerly of Miami, Florida, passed away peacefully surrounded by her family on Thursday, Dec. 29, 2022, at Lehigh Valley Hospital-Muhlenberg. Born in Miami, Florida, Elva was a daughter of the late James H. Sr. and Doris R. (Hitchcock) Loverin. A 1960 graduate of Miami Edison High School, she was employed for 21 years with the State of Florida Department of Revenue, before retiring as an administrative assistant in 2009. Elva enjoyed helping others and, after retiring, she proudly served as a volunteer filing in the Admissions Office at Gracedale Nursing Home for many years. She enjoyed spending time with all of her family, friends, and cats. She was baptized into the Baptist faith on Dec. 20, 2015. Elva was a proud member of Calvary Baptist Church, in Easton and often invited her family to attend services and events at the church.  
Survivors: She will be lovingly remembered and dearly missed by her daughter, Cynthia Steed and husband, Kyle, of Moore Township; son, Theodore Romanishan and companion, Debbie Bouman, of Canadensis; stepdaughter, Theodora Saveri and husband, Thomas, of Lawrenceville, Pa.; three grandchildren, Natasha Lynne, Alexander Thomas, and Sabrina Kayla; a great-grandson, Hendrix; and many nieces and nephews. Elva was predeceased by her former husband, Theodore "Butch" Romanishan; three siblings, Betsy Oliver, James H. Loverin, Jr., and Thomas Loverin.   
Services: A funeral service was held on Saturday, Jan. 7, 2023, at 4 p.m. in the George G. Bensing Funeral Home, LLC, 2165 Community Drive, Route 946, in the Village of Moorestown – Bath, PA 18014. Friends and relatives were invited to call on Saturday afternoon from 2 to 4 p.m. in the funeral home. Burial was held privately with the family at Fairview Cemetery, Moorestown.
Contributions: Memorial contributions may be offered to Calvary Baptist Church 5300 Green Pond Road, Easton, PA 18045.