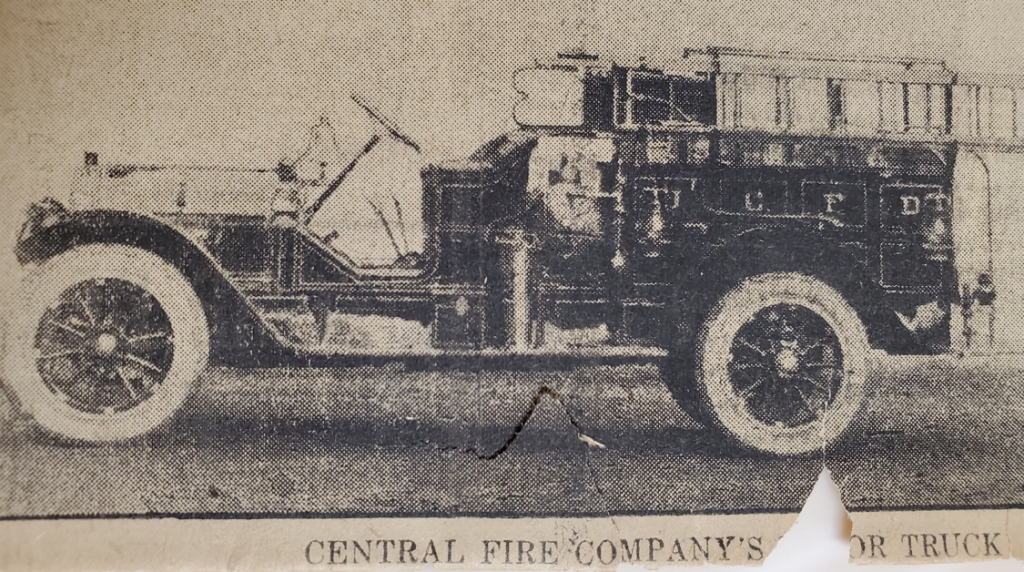 In today's column, this writer and Sallyann Madden, former Northampton Area High School librarian, are continuing our research in the old Cement News, a weekly paper that faithfully served the Cement Belt.
The editor and manager was Ed Royer, who also was foreman of the Atlas Portland Cement Company print shop, which was in the present banquet center on Laubach Avenue in Northampton.
We are attending a Northampton Borough Council meeting held July 14, 1911. A petition has been presented to council, calling for council to procure the most up-to-date firefighting equipment. Dr. William Farber represented the petitioners.
A long discussion took place. Council wanted solid rubber tires, a four-cylinder engine, a low-gear truck. The truck will be stationed at the Central Fire Company on Main Street. Council decided to buy a Pope-Hartford automobile truck. The cost- $5,000.
Agitation for the advanced type of firefighting apparatus started early last year. The meeting, held in the municipal building, will go down in history as a most important session. The nine councilmen were present to discharge their duties and, by a 6-3 vote, awarded the contract for a motor-driven combination chemical and hose truck to Pope-Hartford Sales Agency.
"It has one 40-gallon chemical tank, two hand chemicals, extension ladders, lanterns and 1,000 feet of 2-1/2 hose. It is a 50-horsepower machine of the most advanced pattern," according to the newspaper's coverage of the meeting.
The public voiced its satisfaction for the vote.
The edition also had some interesting flashbacks: Miller's Department Store, formerly on Main Street, was selling men's Oxford shoes for $3.50. The Cement National Bank of Siegfried had deposits of $414,000 in 1911. The Coplay Bank had profits of $15,000 and paid 3% on deposits. They started with a capital of $50,000.
Geo. Conrad had a liquor store on Main Street. There were no state stores in 1911. They were privately owned. The prices of some items: sloe gin, 90 cents a quart; brandy, domestic, 75 cents; and Mt. Vernon Genuine, $1 a quart.
For sale: two houses on 16th Street, $2,350, and two houses on Allen Street, $2,450, by Ettinger, Seventh Street in Allentown.
And so it was in 1911.