Richard N. Butz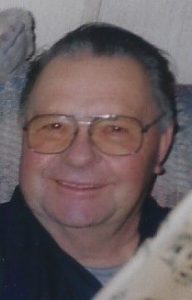 Richard N. Butz, 85, of Moore Township, passed away suddenly at Lehigh Valley Hospital – Muhlenberg Campus after being stricken at home on Saturday, March 18, 2023. He was the beloved husband of the late Nancy M. (Hann) Butz, with whom he shared 60 years of marriage prior to her passing in 2017. Born in Moore Township, Richard was a son of the late George and Mable (Bartholomew) Butz. A certified tree surgeon, nursery worker, and farmer, he was employed for more than 30 years at the Pharo Garden Center in Bethlehem Township, before retiring in 2000. Richard was also a talented welder and enjoyed fabricating abstract art, which he proudly displayed on his property. Additionally, he enjoyed collecting diecast toys.          
Survivors: Richard is survived by his sons, Nelson Butz and wife, Robin, of Moore Township, and Bruce Butz and wife, Bonnie, of Bethlehem Township; a brother, Norman Butz and wife, Betty, of Moore Township; along with many nieces and nephews. In addition to his wife, Nancy, he was predeceased by a brother, Marvin Butz; and a sister, Delores Bellis.    
Services: Richard's arrangements are private and have been entrusted to the George G. Bensing Funeral Home, LLC, 2165 Community Drive, Route 946, in the Village of Moorestown – Bath.    
Harold H. Hoff
Harold H. Hoff, 90 of Bath passed away peacefully on Friday, March 17, 2023. Born on Aug. 17, 1932 in Kresgeville, he was a son of the late Horace and Olive (Johnson) Hoff. Harold was preceded in death by his wife, Ruth (Shields) in 2022. He was employed in the molding department for Binney and Smith for over 50 years. In addition, he worked for Keystone Cement and Quaker State Dye and Finish for several years. Harold was a faithful member of St. John Evangelical Lutheran Church in Bath. He served as a fireman with the Bath Fire Company for over 50 years. 
Survivors: Harold is survived by daughters, Debra and husband Allen Bachman, Vicki Eldridge, wife of the late Gerald Eldridge, Sr., Tammy Hosier and husband Bernard; nine grandchildren; 31 great-grandchildren; siblings, Russell, Rhodell, Charlotte, Byron, Eileen, Shirley, LaRue, LaNor, Nelson and several nieces and nephews. Harold is predeceased by siblings, Eleanor, Phyllis, Sherwood and Dale. 
Services: Funeral services will be held on Friday, March 24 at 10:30 a.m. in the Reichel Funeral Home, 326 E. 21st St., Northampton. Family and friends may gather on Thursday evening from 6 until 8 p.m. in the funeral home. Interment with full fire department honors will be held in Green Mount Cemetery, Bath. 
Online condolences may be offered at www.reichelfuneralhome.com. 
Memorials: In lieu of flowers, contributions may be made to St. John Evangelical Lutheran Church or Bath Fire Co. in loving memory of Harold.
Michael A. Klipple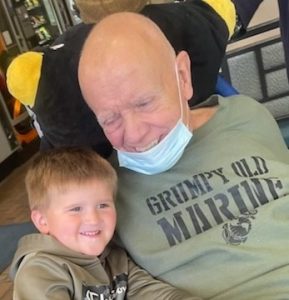 Michael A. Klipple, 76, a resident at Gracedale for the past three years, formerly of Moore Township, passed away peacefully on Saturday, March 18, 2023, St. Luke's Hospital – Anderson Campus in Bethlehem Township. He was the loving husband of Linda D. (Ford) Klipple. Michael and Linda would have celebrated their 41st wedding anniversary on March 19.  Born in Northampton, he was a son of John H. and Margaret P. (Fekety) Klipple. Michael was a graduate of Northampton High School, Class of 1965. A veteran of the Vietnam War, Michael proudly served in the United States Marine Corps and was honorably discharged after he was wounded during battle. He was formerly employed at Blue Mountain Woodworking in Moore Township, where he suffered a work-related accident before retiring. Prior to that, Michael was the maintenance site manager at the Lehigh Shopping Center in Allentown. He was a very talented woodworker and, throughout the years, enjoyed building custom furniture. An avid wrestling fan, Michael also enjoyed following Northampton High School wrestling. More importantly, however, his family was his life and he cherished spending time with them.          
Survivors: In addition to his loving wife, Linda, he will be deeply missed by his daughter, Kimberly Horvath and husband, John, of Nazareth; a son, Michael Klipple of Allentown; three grandchildren, Briana, Amanda and Chelsey; a great-grandson, Jaxson, who he considered the love of his life; nieces and nephews. Michael was predeceased by his daughter, Ann Marie Klipple; and his brother, John O. Klipple.    
Services: A graveside service will be held privately with the family at Woodlawn Memorial Park Cemetery, Allentown. There will be no calling hours. Arrangements have been entrusted to the George G. Bensing Funeral Home, LLC, in the Village of Moorestown – Bath.
Contributions: In lieu of flowers, memorial contributions may be offered to the Wounded Warrior Project, P.O. Box 758516, Topeka, Kansas 66675-8516.