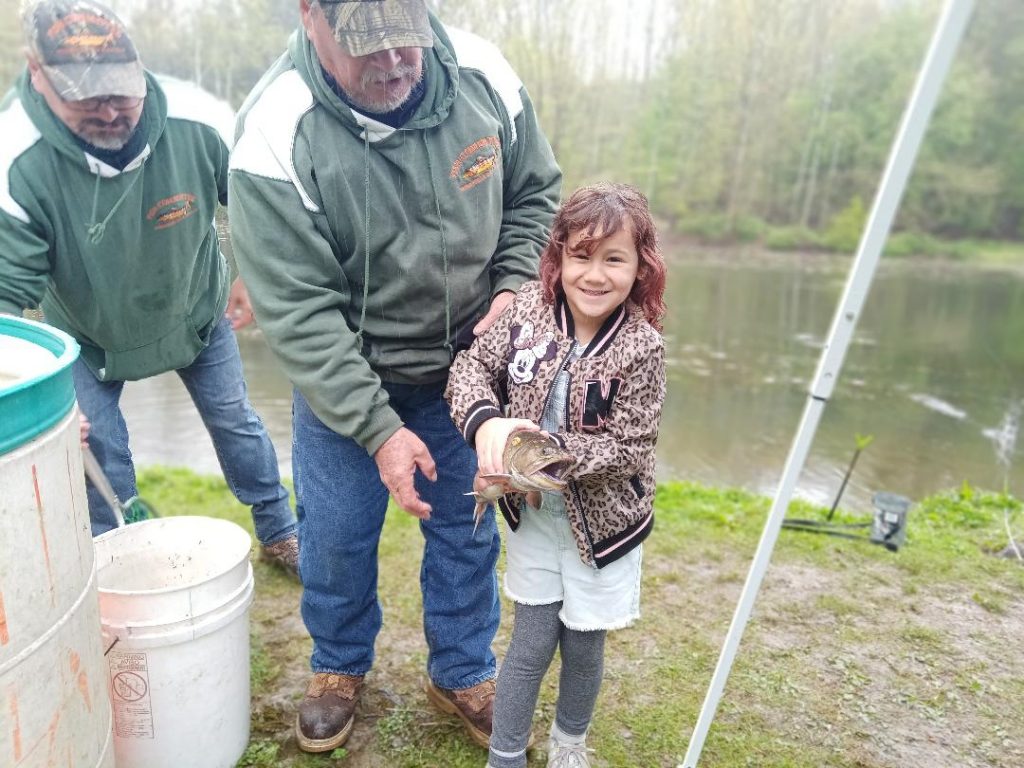 On Saturday, April 29, the Petersville Rod & Gun Club Fish Committee held their annual kids fishing event for the organization Dream Come True. Despite the soggy weather, plenty of children were in attendance to participate in some friendly fishing competition.
The annual family event is paid for by donations and fundraising events for the Dream Come True children. It included a day out filled with fishing and food for the entire family, and concluded with a check donation that was presented to Dream Come True. 
The event has been taking place for Dream Come True for over 10 years.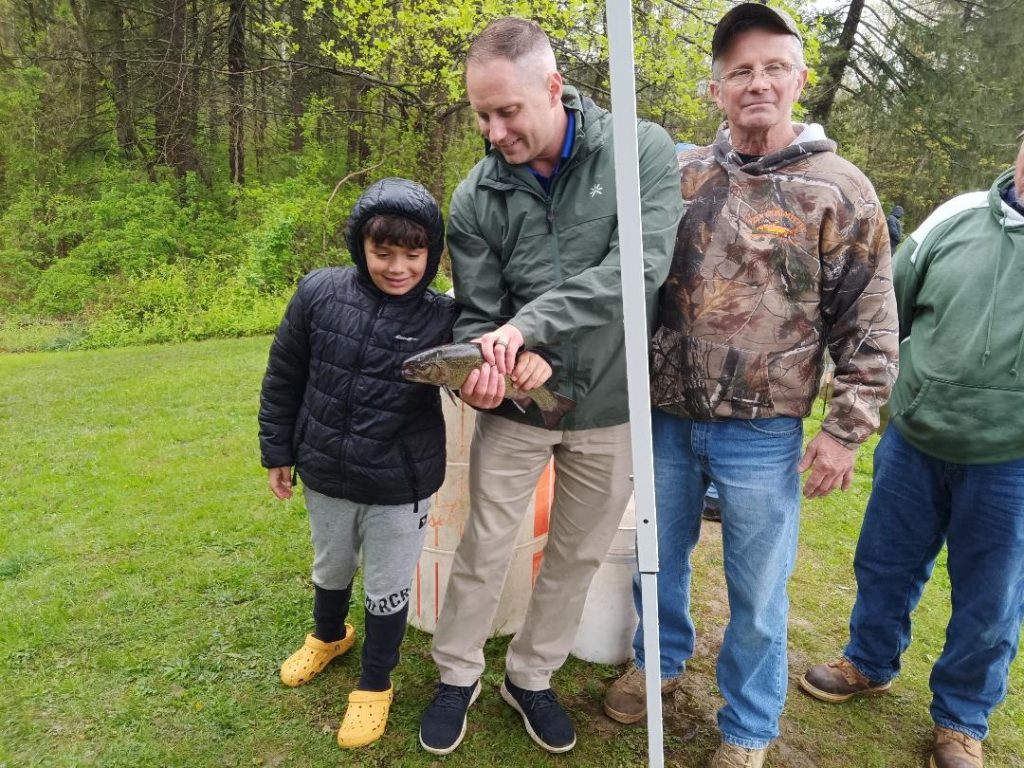 "As much as we hope the need for this event didn't exist, we will continue providing a wonderful, fun, family event while it does. I once asked if they would prefer the money raised instead of doing the fishing event, and I was told no. The kids and their families look forward to this every year," said Susan Druckenmiller with the fish committee.  
The committee is always looking for volunteers and they will begin fundraising for next year's event immediately.    
Dream Come True's mission is to promote and enrich the lives of children who are seriously, chronically or terminally ill, offering children with life threatening illnesses the chance to hope, dream and live their fantasies. For more information, visit dreamcometrue.org.