Alan J. Company 
Our beloved Alan J. Company passed away on June 16, 2023. He was the sole owner/operator of A.J. Enterprises in Nazareth, Pa. for 33.5 years upon graduating from the American Motorcycle Institute in Daytona Beach, Fla. He became Wyotech's lead instructor after moving to Florida in 2010. Alan had a Doctorate in Harley-Davidson Motorcycles and other leading brand name bikes. Other licensures included a Commercial Pilot's License with hundreds of hours of charter flights and a CDL/Hazmat License. Upon retiring, Alan worked part-time delivering fireworks to Disney World, Sea World, Super Bowls and other events at Hard Rock Stadium. Alan truly was a master of many trades. He could come up with solutions to fix anything. The immediate family Alan is survived by is his wife, Martha and daughter, Mary, as well as two grand dogs with whom he held so dear.
Eileen A. Hahn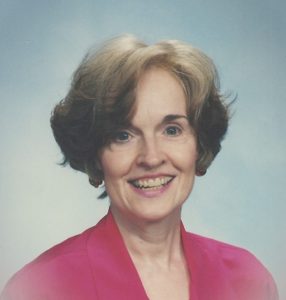 Eileen A. Hahn, 88, formerly of Bath, passed away peacefully on Friday, June 30, 2023 at Holy Family Senior Living, Bethlehem. Born on Sept. 6, 1934, in Bath, Pa., she was the daughter of the late Harold J. and Katherine (Sherer) Mooney.  Eileen was the wife of the late James C. Hahn, with whom she shared 52 years of marriage prior to his passing 2006. She was a 1952 graduate of Nazareth High School. Eileen was employed as a legal secretary in an Allentown law firm and later was an accountant for the family business, James C. Hahn Inc., for many years. After her retirement, she became a Realtor for Devine-Lupparelli in Easton. She was a lifetime member of St. John's Evan. Lutheran Church in Bath. 
Survivors: She will be missed by her family including her daughter, Debra K. Budge and her husband Steven; son, Michael J. Hahn and his wife Karen; brother, Gary Mooney and his wife Barbara; sister, Diane Kleintop; three grandchildren, Eric, Brittany, and Courtney; two great grandchildren, Emerson and Judah; and nieces and nephews. She was preceded in death by a sister, Joan Yost.
Services: A memorial service will be held at 11 a.m. on Friday, July 7, 2023 in the Bartholomew Funeral Home, 243 S. Walnut St., Bath, PA 18014, with Rev. Terrence Walsh officiating. Family and friends may call, Friday, from 10 to 11 a.m., in the funeral home. Interment will follow in Green Mount Cemetery, Bath. 
Memorials: In lieu of flowers, the family suggests memorial contributions in Eileen's memory be made to St. John's Evan. Lutheran Church, 206 E. Main St. Bath, PA 18014.