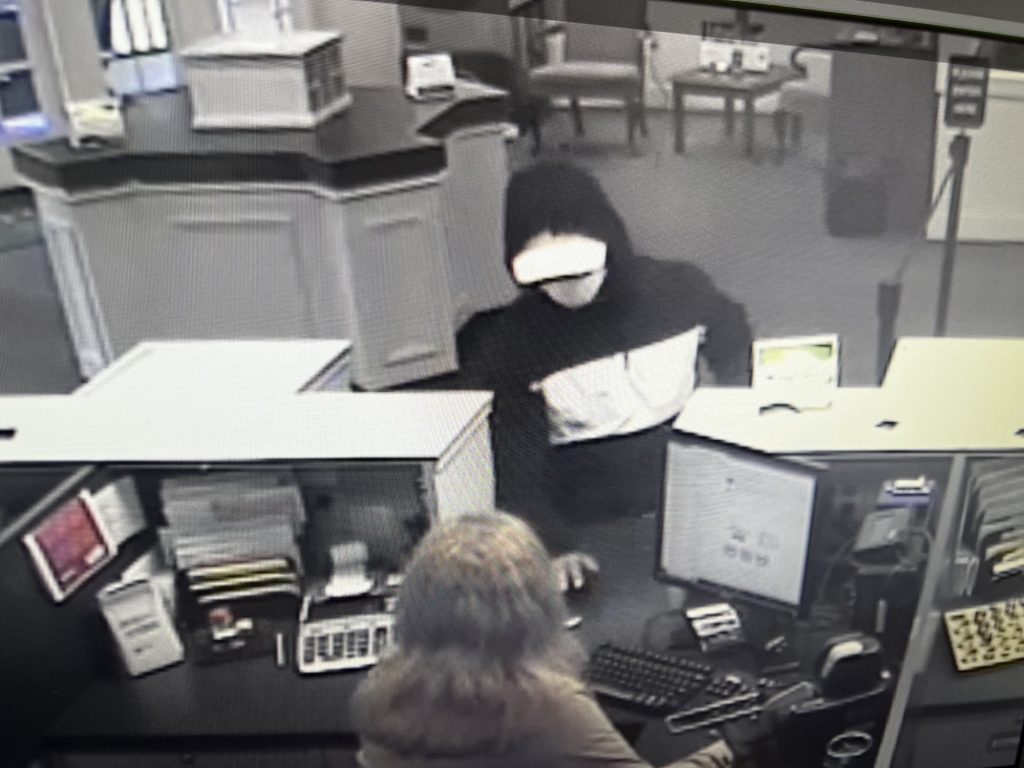 The Pennsylvania State Police (PSP) Troop M Belfast Criminal Investigation Unit is investigating a bank robbery that occurred on Tuesday, July 11 in Upper Mount Bethel Township, Northampton County.
At approximately 11:48 a.m., an individual described as a Hispanic male, 5 foot, 5 inches, wearing a black hoodie and blue surgical mask, entered the Fidelity Bank, located at 2118 N. Delaware Dr. and passed a note demanding money from a bank teller. After receiving the money, the actor fled the scene.
Anyone with information regarding this incident or the identification of the above individual is asked to contact PSP Belfast Criminal Investigation Unit at 610-759–6106.
For more information on the Pennsylvania State Police, visit www.psp.pa.gov.