Nicole Lynn Bergman
Nicole Lynn Bergman, 42, of Northampton passed away Saturday, September 2 in the comfort of her home. She was the wife of Scott F. Bergman and they celebrated 14 years of marriage on August 29. Born in Bethlehem, she was the daughter of the late Ralph Heffley and Cynthia (Bartakovits) Heffley of Northampton. Nicole worked at Young's Medical in the Medical Billing Department for several years. She enjoyed doing word searches and spending time at the beach along with volunteering for the American Lung Association. Her favorite pastime was being with her family. 
Survivors: Her husband Scott; daughter, Savannah G. Bergman; stepdaughter, Emily S. Bergman; mother, Cynthia; sisters, Mary C. Sook and husband Patrick, Kayla M. Lotti and husband Curtis; several nieces and nephews. 
Services: A Memorial Service was held Saturday, September 9 at 1 p.m. in the Reichel Funeral Home, 326 E. 21st St., Northampton. Family and friends gathered Saturday from noon to 1 p.m. in the funeral home. At the family's request, those in attendance were asked to wear pink or beach-themed attire.  
Online condolences may be submitted at www.reichelfuneralhome.com. Contributions may be presented to the Cystic Fibrosis Foundation or to the Savannah G. Bergman Educational Fund c/o funeral home.
Esther M. Fenstermaker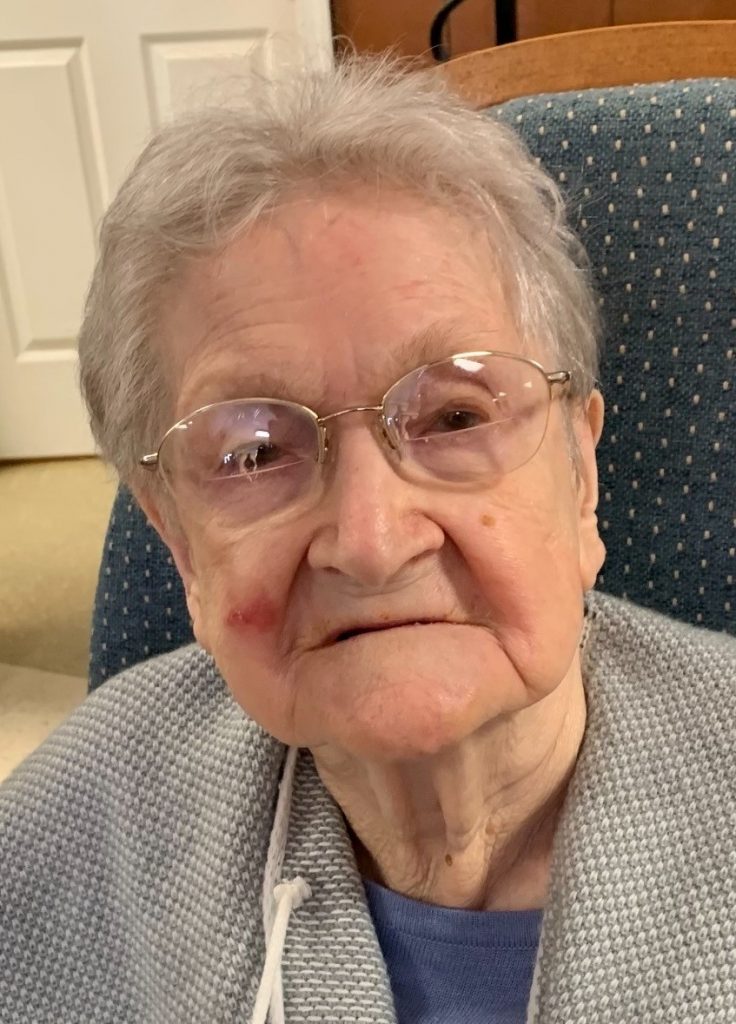 Esther M. Fenstermaker, 101, of Bath, passed away peacefully at home while surrounded by her loving family on Friday, Sept. 8, 2023. Born in Upper Nazareth Township, she was a daughter of the late Thomas and Gertrude (Gogel) Hahn. Esther was the beloved wife of the late Emory W. Fenstermaker to whom she was married 53 years prior to his passing in 1999.  The perfect matriarch, she was a devoted and loving wife, mother and grandmother, who cherished spending time with her family. Although her life as a homemaker was rewarding, Esther also enjoyed playing bingo in her spare time. She was a member of St. John's Evangelical Lutheran Church of Bath.              
Survivors: Esther will be lovingly remembered and dearly missed by her three daughters, Gloria Sourwine and husband, Curtis, of Whitehall, Nancy Eberly and Donna Dickson, both of Bath; two sons, Daniel Fenstermaker of Nazareth, and Barry Fenstermaker and wife, Judy, of Bath; 11 grandchildren; 15 great-grandchildren; two great-great-granddaughters; a daughter-in-law, Linda Fenstermaker of Kissimmee, Florida; a sister, Pauline Young of Bath; many nieces and nephews. In addition to her husband, Emory, she was predeceased by her first husband, Alfred Faustner; a son, Dwight "Casey" Fenstermaker; two granddaughters, Sarah Sampson and Rebecca Sourwine; a sister, Mabel Lockard; and five brothers, George, Raymond, Sterling, Howard, and Paul Hahn.    
Services: A funeral service was held on Wednesday, Sept. 13, 2023, at 11 a.m. in the George G. Bensing Funeral Home, LLC, 2165 Community Dr., Route 946, in the Village of Moorestown – Bath, PA 18014. Friends and relatives were invited to call on Wednesday morning from 9 to 11 a.m. at the funeral home. Interment followed in Green Mount Cemetery, Bath.
Contributions: In lieu of flowers, memorial contributions may be offered to St. John's Evangelical Lutheran Church, 206 E. Main St., Bath, PA 18014.