Dorothy P. Meckes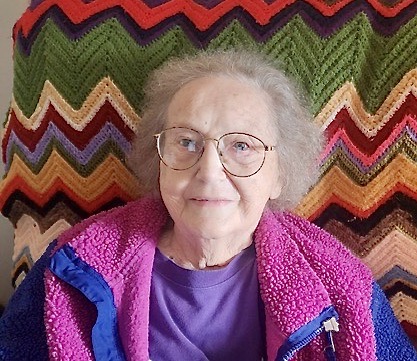 Dorothy P. Meckes, 88, of Asbury Chandler Estate, Pen Argyl, formerly of 741 South Delps Rd., Bath, quietly passed away on Thursday, Sept. 21, 2023. Born in Danielsville, Lehigh Township, she was a daughter of the late Melvin S. and Myrtle M. (Kleintop) Vogel. Dorothy was the beloved wife of the late Ronald A. Meckes, with whom she shared 54 years of marriage prior to his passing in 2012. A member of the International Ladies' Garment Workers' Union, she was a seamstress and employed at the former DeeVille Blouse Co., Danielsville, and the former Mary Fashion MFG. Co. Inc., Bath. Dorothy was a member of Emmanuel's Lutheran Church, as well as a former member of both the Klecknersville Rangers Volunteer Fire Company and Musikfest in Bethlehem, where she served as a volunteer for many years. In her spare time, she enjoyed gardening, ceramics and bingo. Throughout the years, Dorothy and Ronald traveled extensively visiting 29 states including Alaska and Hawaii, as well as multiple trips to Europe and numerous cruises.              
Survivors: Dorothy is survived by her son, Randy R. Meckes and wife, Ayla Dianne, of Glengary Bay, North Idaho; a brother, Ray A. Vogel, of Moore Township; a sister-in-law, Marilyn Angst of Northampton; along with nieces and nephews. In addition to her husband, Ronald, she was predeceased by a stillborn son; her sister, Jeanette Barrall; and her brothers, Arnold M. and Ronald S. Vogel.    
Services: A funeral service was held on Wednesday, Sept. 27, 2023, at 11 a.m. in Emmanuel's Lutheran Church, 3175 Valley View Dr., Bath (Emanuelsville) PA 18014. Friends and relatives were invited to call on Wednesday morning from 10 to 11 a.m. in the church. Interment followed in Mountain View Cemetery, Emanuelsville. Arrangements are under the care and direction of the George G. Bensing Funeral Home, LLC, in the Village of Moorestown – Bath.
Contributions: In lieu of flowers, memorial contributions may be offered to the Building Fund of Emmanuel's Lutheran Church.