Maddalena DiOdoardo
Maddalena DiOdoardo, 94, of Bath, passed away on Sunday, Oct. 22, 2023 at her home surrounded by the love of her family. Born on Feb. 24, 1929, in Bellante, Italy, she was the daughter of the late Arcangelo and Giuseppina (Casalena) Angeloni. Maddalena was the loving wife of the late Berardo DiOdoardo, with whom she shared 48 years of marriage prior to his passing in 1996. She worked as a floor worker for many years in the family business, Gino and Jack Sportswear, in Bath. Her greatest accomplishment though was being a devoted wife, mother, grandmother and friend. Family was very important to her and her most joyful moments were the times spent with her loving grandchildren. She was a lifetime member of Sacred Heart of Jesus Parish, Bath. 
Survivors: She will be missed by her family including her six sons, Giacomo "Jack" and his wife Kathleen, Arcangelo "Gino" and his wife Wendy, Fausto, Piero and his wife Lisa, Tonino, Mario and his wife Christina; three daughters, Solidea "Mary" Manucci, Elda Hunsberger and her husband Barry, Anna Young; two sisters, Linda Cianci, Lucia Di Menco; 19 grandchildren; 15 great-grandchildren; and many nieces, nephews, and cousins. She was preceded in death by three brothers, one sister, a granddaughter Alyssa M. DiOdoardo, a daughter-in-law Carol M. DiOdoardo, and one son-in-law Andrea Manucci.  
Services: A Mass of Christian Burial will be celebrated at 10:30 a.m. on Monday, Oct. 30, 2023 in Sacred Heart of Jesus Parish, 210 E. Northampton St., Bath, PA, 18014. Family and friends are invited to call, Sunday evening, from 6 to 8 p.m., and again on Monday morning from 8:45 to 9:45 a.m. in the Bartholomew Funeral Home, 243 S. Walnut St., Bath, PA 18014. Interment will be in Sacred Heart Cemetery, Bath.   
Betty L. Genovese
Betty L. (Ruch) Genovese, 72, of Northampton, Pa., was called home to heaven on Saturday, Oct. 14, 2023, while being cared for at the Bethlehem South Skilled Nursing and Rehabilitation Center. Born in Northampton, Pa., she was the daughter of the late Herbert and Frances (Smith) Ruch. She was a lifelong member and former treasurer of St. John's UCC Howertown, Pa. Betty was a 1969 graduate of Northampton High School. She was a Customer Service Representative for the former Merchants Bank where she received an award as Teller of the Month; and then most recently, she was a dispatcher for PPL for 24 years until her retirement in 2016. 
She cherished her time with her son, grandchildren, sisters and family. She had a passion for food, especially Pennsylvania Dutch food. She enjoyed cooking and baking and absolutely loved recipes. Her specialties were the Thanksgiving turkey, the Easter ham and cinnamon twists. Betty and her three sisters, known as the 4Bs, wrote a cookbook in 2019 called "Ruch The Cook."
Survivors: Betty will lovingly be remembered by her son, Todd Genovese; grandchildren – Alex, Thomas, Chanaya, and great-granddaughter, Adilynn; sisters – Barbara Christman (husband Richard) of Cherryville, Pa., Bonnie Herzog of Northampton, Pa., and Beatrice Christoff (husband Stanley) of Northampton, Pa. "Aunt Betty" also loved her niece, Lori (husband Scott); nephews – Chad, Brian (companion Erin), David (wife Mandy), and John. She also loved her great niece, Shelby, and great nephews – Dylan, Blake, Aiden, Landon and Logan. Betty is predeceased by her brother-in-law, Donald Herzog, and niece, Veronica Fabian. 
Funeral arrangements, provided by Schisler Funeral Home, will be held in private at the convenience of the family. A Celebration of Life Memorial Service will be held on Saturday, Oct. 28, 2023, at 11 a.m. at the St. John's UCC Howertown. The family will greet friends and family from 10 to 11 a.m. 
For those who wish to honor Betty, we humbly request that in her memory you dine out, tell fascinating stories, eat hearty and well, and make unforgettable memories. In addition, surprise a senior in a restaurant by spending five minutes chatting with them, and, if you are capable, pick up their tab and make their day. Contributions may be made to St. John's UCC Howertown Memorial Fund. 
Nancy Kumernitsky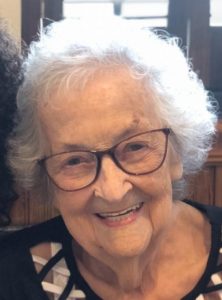 Nancy Kumernitsky, 92 of Northampton, Pa., formerly of Danielsville, Pa., passed away on Saturday, Oct. 14, 2023, at Lehigh Valley Hospital – Cedar Crest Campus in Allentown, Pa. Born Feb. 5, 1931 in Baltimore, Md., she was the daughter of the late Elmer W. Schisler and the late Helen M. (Miller) Schisler. She was the wife of the late Frank Kumernitsky who passed away in November 2012. 
Nancy's last employment was with Mary Fashions, Bath, Pa. as a Floor Lady for eight years. She also worked for the Northampton Area High School in the cafeteria for a few years. She attended Holy Cross Lutheran Church, Moorestown, Pa.
Nancy is survived by three daughters; Katharine L. wife of Paul Grube of Moore Twp., Pa.; Donna L. wife of Dr. Barry Sheridan, COL, U.S. Army, Ret. of San Antonio, Texas; Jean L. Kumernitsky of Northampton, Pa., two sons; Wayne L. "Chip" Kumernitsky of Moore Twp., Pa. and Frank L. Kumernitsky and wife Suzanne of Danielsville, Pa., nine grandchildren and 12 great-grandchildren. Brother-in-law; Richard Hartman of Lemon Grove, Calif. She was predeceased by her sister, JoAnn Hartman in 2021 and daughter-in-law; Sandra A. Kumernitsky in 2023. 
A funeral service was held at 11 a.m. on Thursday, Oct. 19, 2023 at Schisler Funeral Home, 2119 Washington Ave. Northampton, PA 18067. The family received friends from 7 to 8:30 p.m. on Wednesday, Oct. 18, 2023, and Thursday. Oct. 19, 2023 at 10 a.m. until time of service. 
Contributions: May be made to Holy Cross Lutheran Church Memorial fund c/o the funeral home. 
Online condolences may be made to the family at www.schislerfuneralhomes.com.
Norman H. Zader, Jr.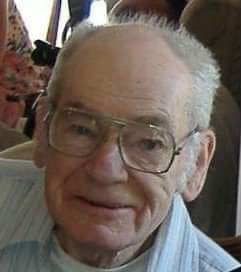 Norman H. Zader, Jr., 93, of Northampton, passed away peacefully at Mrs. Bush's Personal Care Home, Kunkletown on Oct. 10, 2023. Born Oct. 3, 1930 in Pennsville, he was a son of the late Leota (Anthony) and Norman Zader, Sr. He was the husband of the late Carol (Covert) Zader. Norman was employed at Dieter's Foundry, Cherryville for 25 years. He honorably served in the U.S. Army during the Korean Conflict. He was a member of American Legion Post 470 in Bath, and a former member of the VFW 4714, Northampton. 
Survivors: Daughters Debra Marakovits and husband Michael (U.S. Navy), Norma Kunkel; son Bill Zader (U.S. Army) and wife Melissa; grandchildren Jay, Tyler (U.S. Air Force), Pamela, and Zachary. Sister Janice Miller and brother Kenneth "Chipper" Zader preceded Norman in death. Norman enjoyed most outdoor activities including hunting, fishing, gardening, and especially feeding the birds. He also bowled on Emmanuel's Lutheran Church Bowling League and at the Bath Legion and played shuffleboard at the Beersville Hotel. 
Services: A graveside service will be held on Saturday, November 18 at 11 a.m. in Zion Cemetery, Kreidersville. Funeral arrangements are under the direction of Reichel Funeral Home, 326 E. 21st St., Northampton. 
Online condolences may be submitted to www.reichelfuneralhome.com. 
Contributions: Memorials may be made to Mrs. Bush's Resident Association Fund, and the American Legion in memory of Norman.