Stella C. Farnack
Stella C. Farnack, 93, of Bath Pa., passed away peacefully in the comfort of her home on Nov. 11, 2023, with her loving family by her side. Stella was born on May 14, 1930, to the late Andrew and Katherine (Boluz) Franczak in Nazareth, Pa. She was the loving wife of 54 years to the late Rudolph F. "Rudy" Farnack prior to his passing in 2007. Stella graduated in 1948 from Nazareth High School. She spent her early years as a homemaker, taking care of and raising her family. Later in life she worked at Gracedale, retiring after 20 years. Stella was a faithful member of Holy Family Church in Nazareth, as well as Sacred Heart Church in Bath where her children attended Sacred Heart School. She had a strong faith in God and also enjoyed reading, hiking, traveling and tending to her garden.
Stella will be deeply missed by her loving children; daughter, Patricia Farnack Spanicciati and husband Louis of Washington Crossing, Pa.; sons, Edward of Saylorsburg, Rudolph, Jr. and wife Lisa of Bath, Ivan and long- time partner Florence of Bath, and Gregory of Nazareth. Her loving grandchildren; Stephen and wife Stacy, Justine and husband Allen, Jillian, Nicholas, Faith, Crystal, and husband Jason, and six loving great-grandchildren. Her sisters; Jennie Clift of Nazareth, Mary Epting of Palmerton, Kay Herritt of Easton. Along with her many loving nieces and nephews. Stella was predeceased by a sister, Helen Meyers.
A visitation for Stella was held on Thursday, Nov. 16, 2023, at the Joseph F. Reichel Funeral Home Inc. 220 Washington Park, Nazareth, PA 18064 from 9 to 10:30 a.m. A Mass of Christian Burial followed at 11 a.m. at Holy Family Catholic Church, 410 W. Center St., Nazareth, PA 18064. The burial took place in the Church Cemetery. Donations in Mom's memory can be made to the American Cancer Society at https://donate.cancer.org. Online condolences may be offered at www.jfreichelfuneralhome.com directly under her obituary. The Joseph F. Reichel Funeral Home Inc. in Nazareth is honored to have Stella and her family under our care and direction.
Earl C. Sloyer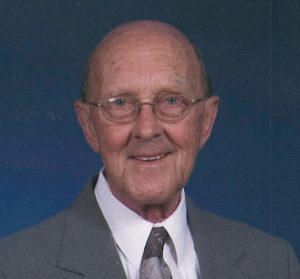 Earl C. Sloyer, 92, of Bath, passed away on Sunday, Nov. 12, 2023 at his home with his beloved wife, Marjorie, by his side.  Born on Jan. 10, 1931, in Fountain Hill, Pa., he was the son of the late Wilson S. and  Edna M. (Stahlman) Sloyer. Earl and his wife, the former Marjorie E. Rice, observed their 67th wedding anniversary in October. He was a 1948 graduate of Fountain Hill High School. Earl worked as a supervisor of cost control in the manufacturing plant for Air Products, Inc., Allentown, for 30 years until retiring. After retirement, he enjoyed working part time for Hahn Auction Company. He was a member of Christ U.C.C. Church, on Airport Road, where he formerly served as a Council Member, a member of the Property Committee, and a participant in many of the fundraising events. Earl had a keen interest in all things Civil War related. He studied the various battles and was fascinated by his visits to many of the battlefields with his wife.
Survivors: In addition to his loving wife Marjorie, he is survived by a son, Kerr D. Sloyer and his wife Barbara, of Leland, NC; two grandchildren, Jeffrey Sloyer and his wife Jessica, Eric Sloyer and his wife Megan; two great grandchildren, Grayson and Eisley Sloyer; sister-in-law, Elizabeth (Bette) Sloyer of West Palm Beach, Fla.; and nieces and nephews. He was preceded in death by his three brothers, Robert, Wilson and Calvin.
Services: Are private at the convenience of the family. Arrangements have been entrusted to the Bartholomew Funeral Home, Bath.
Memorials: Memorial donations, in Earl's memory, may be made to the Animal Health and Welfare Center, 1165 Island Park Rd., Easton, PA 18042.
Evelyn I. Spengler
Evelyn I. Spengler, 91 of East Allen Township passed away on Nov. 11, 2023. She was the wife of the late Dallas Spengler, with whom she shared 68 loving years of marriage. Evelyn was the daughter of the late Arthur Arndt and Lottie (Creyer) Silfes. Evelyn worked side-by-side with Dallas on the family farm, and later worked at Mary Fashions in Bath. As a member of St. Peter's U.C.C. (Snyder's) Church, Seemsville, Evelyn also assisted the church members in cooking and serving church luncheons and suppers. 
Surviving are children; Nancy Bruch, Donald Spengler, Peggy Moser, and Donna Neely, along with seven grandchildren and two great-grandchildren. 
Services will be private and at the convenience of the family. Schisler Funeral Home, 2119 Washington Ave, Northampton PA, 18067 has been entrusted with her care. 
Memorial donations can be made in Evelyn's memory to St. Peter's U.C.C. Church, Seemsville Pa., care of the funeral home. Online condolences may be recorded at www.schislerfuneralhomes.com.