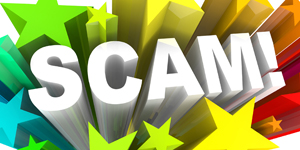 By State Rep. Marcia Hahn
138th Legislative District
I would like to make you aware of a telephone solicitation scam making the rounds in Northampton County that involves alleged prizes won and a request for money in order to process the claims.
A gentleman in my district recently received a telephone call, claiming he won a car filled with a significant amount of money. In order to claim the prize, he was asked to purchase a $1,000 prepaid debit card and call back with the 16-digit number on the card, which he unfortunately did.
I was told by local law enforcement officials the money probably left the country and is nearly impossible to track. This individual also received a call from someone validating the prize and claiming to be a representative of the Pennsylvania Office of Attorney General.
We have been in contact with Attorney General Kane's office about the issue. In addition to refuting the claim, they remind everyone that no direct contact would ever be made by their office with individuals concerning prizes won in a contest.
Consumers can file complaints with the Attorney General's Bureau of Consumer Protection by calling 1-800-441-2555 or by submitting an electronic complaint at www.attorneygeneral.gov.
Questions about this or any legislative issues may be directed to my district office at (610) 746-2100.