By DANIELLE S. TEPPER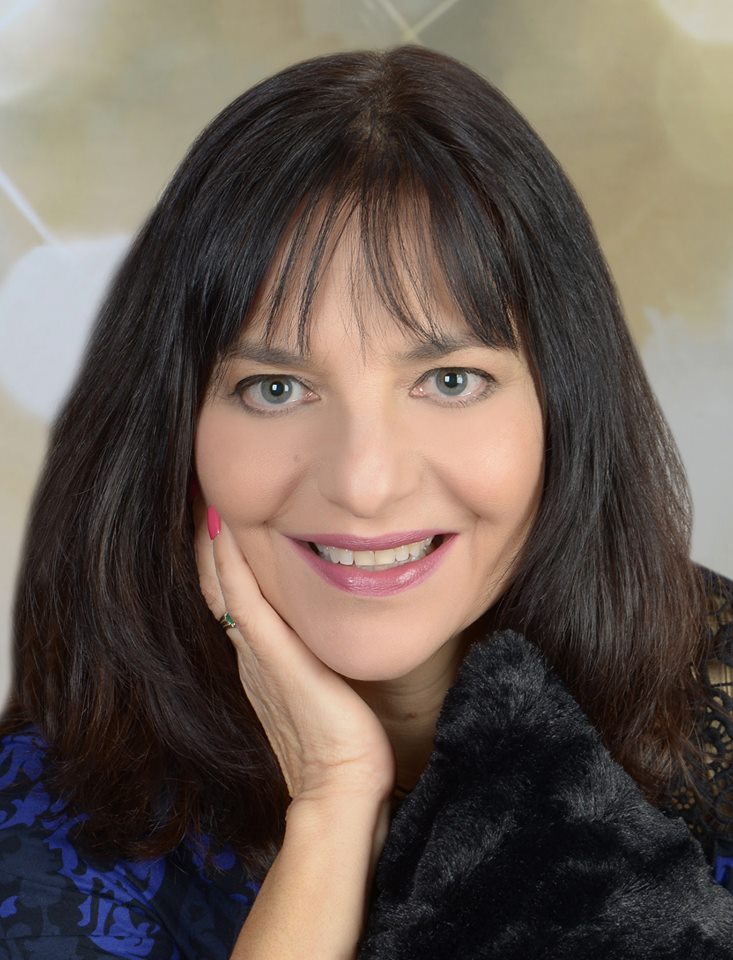 One weekend a month, the banquet room at Gaetano's in Bath (at Southmoore Golf Club) is full of expectant souls hoping to connect with a deceased loved one and receive messages from "the other side" through Marianne Michaels.
"Death is the end of a life, but not a relationship." This is the mantra Marianne Michaels has lived by all her life. She is a self-proclaimed spiritual medium who puts her unique talents to use by helping those struggling with grief, partly because she says that's how she got started.
"It was part of my upbringing," she explained. "My mother was very open to seeing the spirit world. You see too much of when people die, they call someone's name. I believe that the loved ones in Heaven can still communicate with us and they come for us when we die."
Marianne said that after her brother died when she was only five, "it was very hard living in a house full of people who were grieving. I didn't really want anything to do with the spirit world." So she moved to Manhattan and studied fashion buying and merchandising at the Fashion Institute of Technology (FIT). It wasn't until her then-husband took a job at a local newspaper that she moved back to this area. She now resides in Bethlehem.
In 1997, she helped start a spirituality department at Northampton Community College, where she taught until 2002. She then taught at Lehigh Carbon Community College for two years. "I taught meditation and intuitive development and living in the moment," she said. "I try to focus most of my work on people who are grieving and teaching them that you have to be in the moment, because if you think about the past, then the future's too painful. If you stay in that present moment, it's a lot easier."
So what does she do, exactly? Michaels claims that she can reach deceased loved ones and bring messages, much like Theresa Caputo claims to do on her TLC reality show, Long Island Medium.
"I take you through meditation, just 30 seconds of quiet mind. In those 30 seconds, you can feel them touching you; you can feel them hugging you. You start to realize you can get the same communication," explained Michaels. "I was lucky as a child. Kids see things and it either freaks the mother out or it doesn't. My mother would say, 'what did he look like,' and I would say, 'it was a man with a hat.' 'Well, that's Grandpa.' So I was always open to see it."
For over 20 years, Michaels has been helping people cope with their grief and now she finds herself wanting to branch out to reach more people. That's where Sam Gaetano came into the picture.
"I just want people to know that if they're grieving and want to get messages, they can come as a group and get together in a safe environment," said Michaels. The monthly meetings at Gaetano's have been a regular occurrence since January. The event, which is $55 per person, takes approximately two hours and then they all enjoy a delicious Italian meal.
Michaels also counsels over the phone or hosts private appointments in her home.
"They sit down and I tell them who's there," she said. "99 percent of the time, I get the person they want and I tell them what they're saying. They can ask questions."
A common question seems to be, why can't everyone do this? "Everyone can," Michaels believes. "The people who come to me can probably do it better than me, because they have loved ones on the other side. The only thing I do, through years of practice, is I know how to shut my mind down. Spirit can't get through chatter. I've learned to silence my mind."
Michaels also has a tactful approach to naysayers: "It's perception. If it's not real to you, it's not. I don't try to change anyone's beliefs. I just ask people to be open-minded for those who do believe," she said. "If you don't believe, then maybe you just don't need it. If your child or spouse dies, I just hope that whatever you believe helps you through that. Why would I push you to something you don't believe? That's not going to help you. My goal is to help people through their grief."
In comparison to a standard therapist, Michaels doesn't think she helps any more or less. "I think they're different. I think a therapist helps you process it, but I help you realize they're not gone," she explained. "A therapist helps you with the fact that the physical body is gone, because you want that physical connection and I can't give that to you. I can just let you know that the soul is always connected to you."
She added, "I do go through a lot of sadness in the work I do. What's most important, what I've learned, is the right thing to say to people. People are fragile; you have to show compassion."
For more on Marianne Michaels and information about her services, visit her website or her Facebook page. Her book, A Second Chance to Say Goodbye, is available on Amazon.com.

http://www.youtube.com/watch?v=fuoshxyd9z0