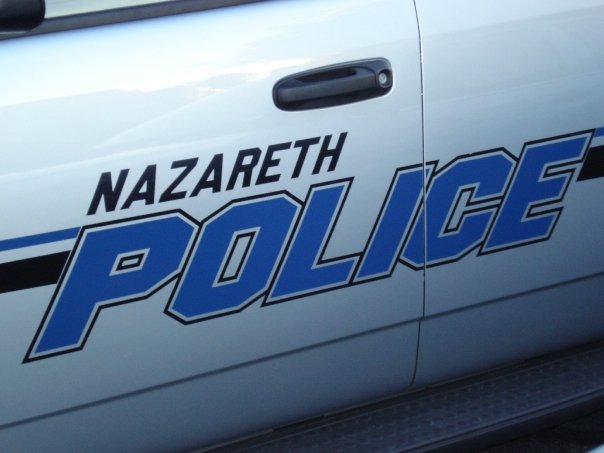 By DAVE SICA
Freelance Reporter, The Home News
Monday night's council meeting was a combination workshop and business meeting because of the July 4 holiday. It began early due to the inclusion of six executive sessions along with motions and public comment.
The first person to make comment was Bernie O'Hare, who operates the Lehigh Valley Ramblings blog, who suggested that the council look into the Nazareth Police Department's alleged misconduct. O'Hare levied complaints in a resolution he posted on his blog and distributed to members of the press.
Among the allegations:
Trachta and another officer have developed a radio code to indicate when they have seen a black person in Nazareth. The code, UNIT, stands for "Unwanted [racial slur] In Town."
Trachta refused to take any action against a part-time officer who, after responding to a domestic disturbance in June, returned and drank with one of the victims.
Trachta has created a "culture of intolerance" for any criticism of the police department. O'Hare said another officer put up a Facebook posting asking other officers to "light this [expletive] up" in response to comments O'Hare made on his blog.
Another Nazareth resident, Trevor Gehret, addressed the council by saying that he witnessed an officer in uniform attending a party while on duty Saturday, July 5 at approximately 6:35 p.m. He said the police always seem to be too busy "hanging out at Wawa" and that they should be "rebuilt or do their job." (Editor's Note: Mr. Gehret, along with two others, was recently charged by Nazareth police for placing "protest" stickers on property in Nazareth, including a distribution box owned by this paper.)
The resolution also accuses Trachta of calling Gehret a "retard" and O'Hare a "drunk." As of this paper going to press, Chief Trachta had not returned a call for comment on the resolution and accusations.
Business Meeting
The business meeting agenda included several motions that were passed. The majority of the motions were related to payments that needed to be approved. The unrelated motions included a request from the Nazareth Soccer Club for use of the upper and lower Essroc Fields for the fall 2014 season. Among other issues at hand was the flood plan ordinance #797 that was passed unanimously.
There were also a few motions that were not previously on the agenda. One motion allowed the mayor to establish a special committee for financial support for the pool and refreshment stand improvements. The park manager was granted permission to conduct a raffle on Nazareth Day and issue season passes for children, adults, and senior citizens. The increase in parking fees suggested by Council President Larry Stoudt was passed and included 33 new spaces to be outlined.
Officer Lahovski to Return to Naz. Police Force
Before returning for their executive sessions, Councilman Carl Fischl led a final response. He stated that the council, following a decision from the arbitrator concerning Officer Frederick Lahovski's appeal to his firing, decided that the prior decision to fire Officer Lahovski was not an appropriate disciplinary response. The proper punishment should have been an unpaid 30-day suspension. The borough will reinstate Officer Lahovski after August 4. Lahovski was suspended after he received two disciplinary notices in May 2012: One for his handling of an arrest the year prior and another for ordering fingerprinting equipment without council approval. In September 2012 the council unanimously voted to fire Lahovski.