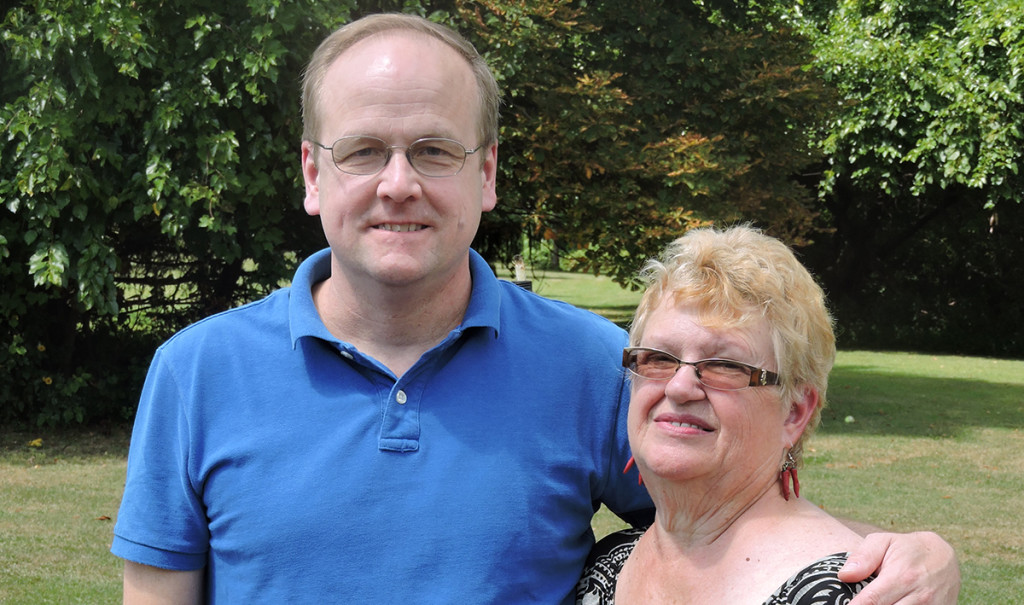 By BILL HALBFOERSTER
The Home News
Being an organ donor, or giving blood, is something that has been a part of the s way of life for a number of years. The late Ronald Bossard, who  was an assistant fire chief for the Klecknersville Rangers Vol. Fire Co. of Moore Township until he died in 1993, gave blood at the Miller-Keystone Blood Bank to save lives. It was something they do because they believe in giving, and because a Pennsylvania Governor who received a kidney recognized how much it means when people sacrifice their lives to save others.
People who donated organs and the recipients gathered at that mansion in Harrisburg, where they received a gift certificate and a medal from the Governor. When Ronnie died, his wife, Jerelyn (who prefers being called Jerry), found herself s organs. Together, the family decided to do it, considering how Ronnie had given his life to helping others. s mother from the Governor, who presented the family with a bronze medal for the Gift of Life. At St. Nicholas Catholic Church in Berlinsville some time later, it was announced that they would have a bone marrow registration drive. A friend told Jerry about it and she was interested. Shortly after, she joined the HLA Registry Foundation, a national organization that deals with transplants. A month later she found out that she was one of only seven persons matched to a patient by the name of Keith Brenner, 36 years old at the time, who was living in Maine, and who had forms of cancer that led to leukemia. It required a bone marrow transplant to possibly save his life. Incidentally, Brenner grew up in Gilbertsville, Montgomery County, Pa. Of those who matched Keith, two were living in Germany, two in England, one in Wales, and two in the United States. Jerry was one of them. While the others
On January 28, 1999, Jerry received a letter from HLA about all that is involved when becoming a bone marrow donor. At Hahnemann Hospital in Philadelphia, her blood s Hospital in s life. Jerry said she wanted to help a cancer patient, because her mother passed away at the age of 25 from the disease. m a firm believer in  s children, was so impressed with what her mother had done she put together a notice in this newspaper in June 1999. She said, t stop there. She continues to give the Gift of Life by working with the Miller Blood Bank to get donors and by donating herself. . . When I think of "
Keith said that two years after the procedure he had the option of meeting his t happen then. But, finally, this past weekend they met face to face. Brenner and his wife, Michelle, who have been living in Maine for 30 years, drove down from there to meet Jerry and her family. They had lots of hugs and a few tears of happiness. Fifteen years after his life was saved, the families had dinner together Friday night and on Saturday afternoon everyone enjoyed a backyard picnic at the Community Drive, Bath home of Chris and Jerelyn Bossard-Baltz. Keith is a structural engineer for Harriman in Auburne, Maine. They have a daughter, Shannon.
When we remarked that if you survive cancer you can "thank your lucky stars," Keith heartily agreed, and is thankful for the gift of life he received from this Bath area family. Both Jerry and Marcie said they hope other people will be organ donors some day and save more people's lives. We wish Mr. Brenner continued good health. Thanks to Jerelyn's gift of life, that was made possible.